It has been just over a year since Lili Zhou was promoted to senior manager of the Asia Pacific (APAC) Technical Customer Service team, marking yet another step up the career ladder for the long-serving Chinese UPMer.
Zhou joined UPM in 2003 immediately after graduating from university, where she had majored in pulp and papermaking and first heard about her future employer.
She began by working at the company's Changshu paper mill. Located close to the Yangtze River and about 100km from Shanghai, the facility was UPM's first step into China. "I was one of around 20 people selected from different universities ahead of a large project back then. When I started as a technician, there was just one production line. Today there are three," she says looking back.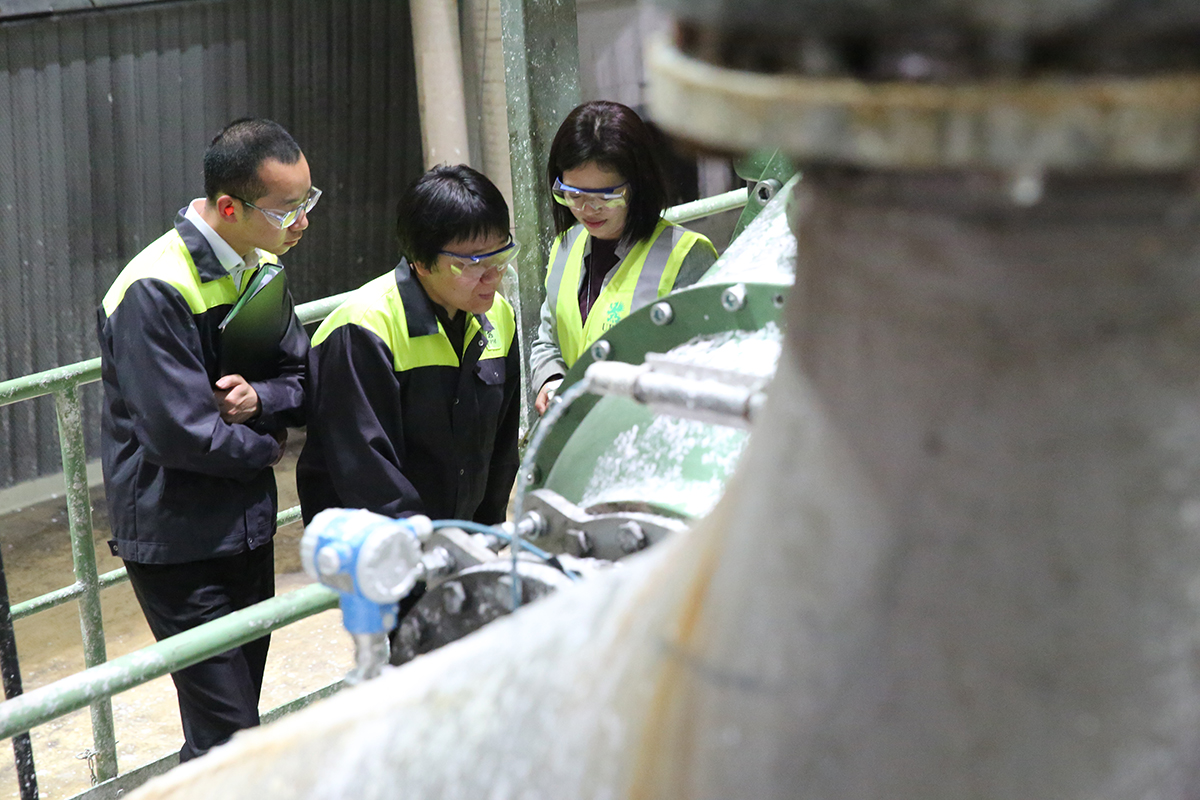 A large part of Lili's job is providing technical support.
Building relationships around the world
In 2016, Zhou left the mill and joined UPM Pulp Sales in Shanghai where she worked her way up to managing the APAC technical customer service team. When asked to name something she loves about the job, she quickly points to the international aspect. Under her guidance, the team in Shanghai ensures that all Asia Pacific customers are supported where needed.
"Most customers are in China, but we have clients in Southeast Asia and Oceania as well. We provide them technical support related to our pulps and production-related issues. We also work closely with the APAC sales team," she explains.
"I enjoy interacting with our customers and helping them to use our products in a better way, as well as providing whatever support we can. It's exciting to have so many interactions and cooperation with people from different countries, as well as getting information from the team in Finland and Germany," she adds.
The international factor has resulted in some challenges and misunderstandings due to the language barrier but, as senior manager, Zhou works hard to ensure that it isn't too much of a problem. She knows them well, understands their products and production processes, and is familiar with their requirements, thereby developing a long-term relationship that customers value.
In addition, she is often boarding planes and high-speed trains to hold face-to-face meetings with customers. While the Covid-19 situation has been brought under control inside China, the pandemic has impacted her international travel. However, she does add, "I was travelling all of last week across China and I will be travelling three days this week to visit our Chinese customers."
Travelling and meeting people are just two of things Lili enjoys about her job.
A busy future ahead
Now in her 17th year, Zhou is unusual in the sense that it is a common practice for Chinese employees to switch jobs quite frequently due to the highly competitive market for talent. Remaining with one company is rare, but she points to UPM's culture of openness, teamwork and trust as just three of the reasons she has stayed in one place for so long.
"I was lucky to start my career with UPM. It has provided all kinds of opportunities and doesn't limit your development. Over the past 17 years, I have developed step-by-step in my experience and also in my career. From technician to supervisor to researcher to senior manager, there are a lot of good opportunities if you want them," she states.
Since she joined UPM in 2003, Zhou has also become a mother and that's how she spends most of her free time when she isn't travelling for work. "My son is 14 and is in the 8th grade at junior middle school. Like most Chinese schoolkids, he always gets loads of homework, so I spend a lot of time helping him with his schoolwork," she says with a laugh.
While she helps her teenage son with his future in her spare time, Zhou reveals that her own career goal is to simply develop together with UPM. She says, "The past 17 years have been a step-by-step change. I always try to do my best. And we all do our part to ensure success for all our projects."
Text: Asa Butcher