What is sustainable pulp?
Responsibly produced pulp is one of the most sustainable industrial materials. Learn how sustainability is constantly present in our daily operations.
Make a lasting impression with sustainable pulp
Made of renewable wood raw material, pulp-based products are a responsible choice. They are widely recyclable and mostly biodegradable. What's more, products made from pulp can be used to replace products made from non-renewable materials, like plastics. We combine economic, environmental and social factors forming the base of sustainable business in the long term.
You encounter products made from pulp on numerous occasions every day.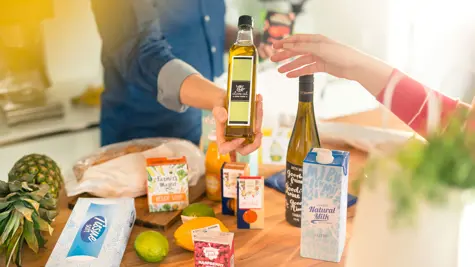 In your home
Starting your morning at home, your breakfast table is full of pulp-based products. You may like to read the local newspaper and brew a cup of coffee or tea using filters. Cereal and juice boxes, bread and cheese wrappings, even labels on fruits are made from pulp. Pulp is also used in surprising applications, such as a binding agent in vitamins and pharmaceuticals.
Napkins, handkerchiefs, paper towels, kitchen towels and toilet rolls are pulp products too. And if you have small children, you are familiar with baby wipes and diapers for their personal hygiene. All manufactured from pulp.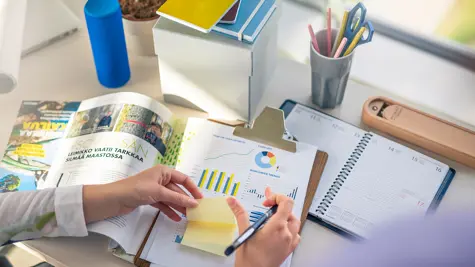 During your work day
If you drive to work, your car has several filters produced from pulp. Pulp can be used as an innovative new raw material for car components. Your vehicle can also run on renewable UPM BioVerno fuel made from tall oil extracted in our pulp production process.
If you use public transport, you may have time to read a chapter or two from a printed book or a magazine. Made of recycled paper or not, they contain pulp.
The paperless office is still a thing of the future. You probably use printouts, Post-it notes and envelopes daily.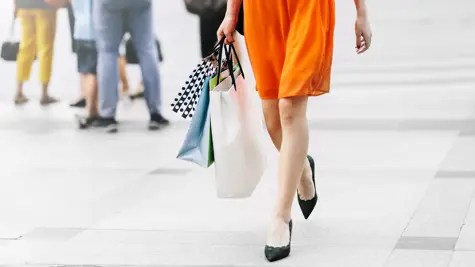 At your leisure
After a hard day at the office, you might go shopping. Most of the products at your local supermarket have carton board packaging of some sort. Many brands prefer paper carrier bags, which you can carry home and reuse for numerous purposes afterwards. Even if you shop online, your products are shipped inside paperboard containers.
Did you have a refreshing coffee from a paper cup? Or an ice-cream cone? Pulp-based binding materials are used in many foodstuffs. And your favourite wine has an elaborate label on the bottle. You guessed it – made from pulp.


Responsible wood sourcing
Wood is our single most important raw material. This is why we use only wood from sustainably managed forests.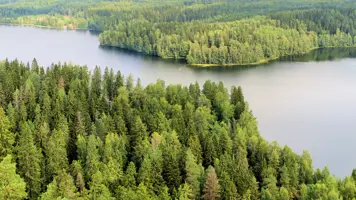 Wood from semi-natural forests in Finland
Finnish commercial forests are called semi-natural forests. They are managed with forestry methods that mimic the natural course of life of a forest.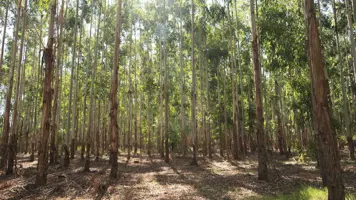 Wood from plantations in the temperate grasslands of Uruguay
Most of the wood used in our Fray Bentos pulp mill comes from the company's own plantations. The rest is procured from private landowners.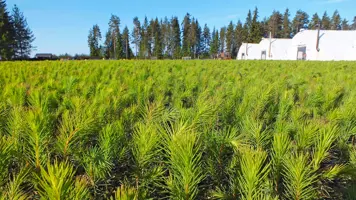 Seedlings from nurseries in Uruguay and Finland
UPM's three nurseries grow 50+ million high quality seedlings annually to ensure forest and plantation regeneration.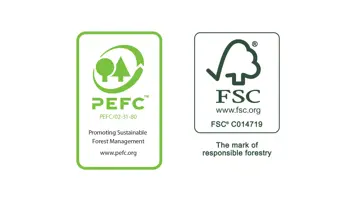 Certified FSC® and PEFC™ Chain of Custody
All UPM-owned forests are certified and 84% of all wood and wood fibre used in UPM's production units comes from certified forests.