Founded more than 100 years ago, Royal Wagenborg is today one of Europe's largest players in dry-bulk shipping. From its headquarters in the Netherlands, the company manages more than 200 vessels performing some 4,500 voyages each year. This includes a monthly voyage for UPM, transporting pulp from Finland to Spain, and then onward to Italy.
UPM's Head of Pulp Logistics, Matti Tamminen, explains how the business took off and how it soon led to a partnership with Royal Wagenborg.
"When we started in the pulp business more than a decade ago, we booked vessel capacity for the Mediterranean market on a spot basis according to customer demand," says Tamminen. "But when our volumes started to increase in the Mediterranean region – particularly in Italy – this spot-demand approach to transportation became too risky considering delivery reliability and availability of capacity, and we decided to establish a reliable partnership."
"Wagenborg was one of the players we were using for the spot deliveries, and we noticed they were very punctual – delivering in the right place at the right time. They also have a modern fleet and a strong focus on sustainability, so it was a logical partnership for UPM," continues Tamminen.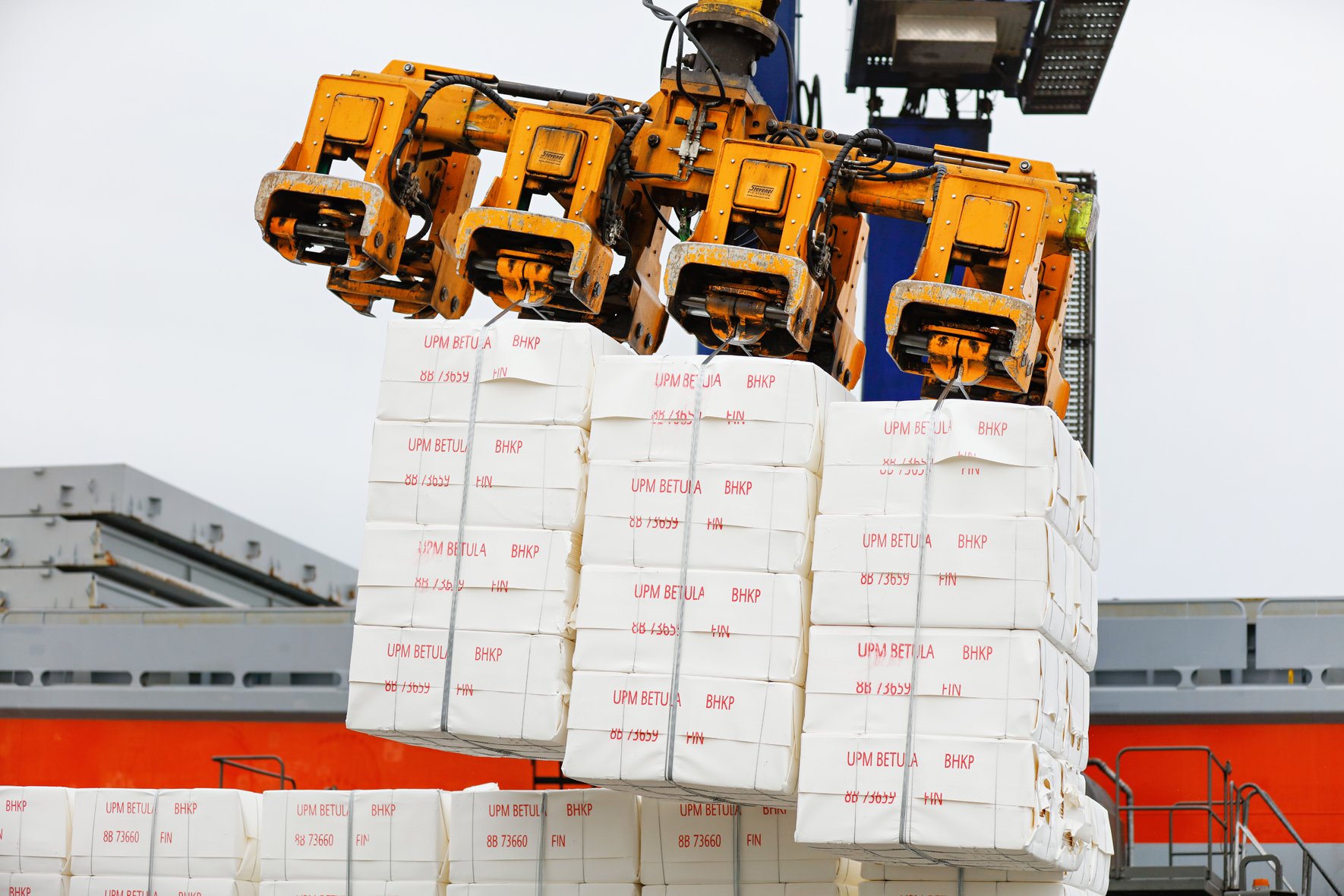 The Egbert Wagenborg transports UPM pulp from Finland to southern Europe. Photo: Karolina Isaksson, Bildbolaget Du&Vi.
Award-winning maritime innovation
Thanks to continued investments in its fleet, Wagenborg has been able to substantially reduce its carbon emissions over the past 20 years. Its newest vessel, the Dutch-built EasyMax – named Egbert Wagenborg – produces 61% fewer emissions than vessels the company was using in 1997. The EasyMax is one of the most energy-efficient vessels in European waters today, even winning Wagenborg the 2017 Maritime KVNR Shipping Award for innovation in the maritime industry.
"Wagenborg has always been motivated by innovation, which naturally leads to sustainability," says Koos Zumkehr, Chartering Director at Wagenborg. "This is why we went for the EasyMax, an ice-class vessel that's well able to handle the Baltic Sea for UPM at any time of year. With its large load capacity and very low fuel consumption, the EasyMax is a leader in its segment in terms of sustainability.'
'We're so happy with the Egbert Wagenborg that we will be introducing another EasyMax vessel into our fleet soon," Zumkehr points out. "And, we've already started the construction of the EasyMax2."
Just like in UPM, Wagenborg's 2030 sustainability objectives support the United Nations Sustainable Development Goals. While currently focusing on improving fuel-efficiency, the company is in the process of introducing biofuels and hydrogen-propulsion systems in some vessels operating close to home. With this, Wagenborg hopes to learn lessons it can apply to the rest of the fleet. The company has also set itself the target of introducing a zero-emission vessel by 2030.
"We participate actively in the shipping industry's de-carbonising energy transition," says Zumkehr. "Together with our stakeholders, we accept sustainability challenges to reduce our environmental footprint wherever we can."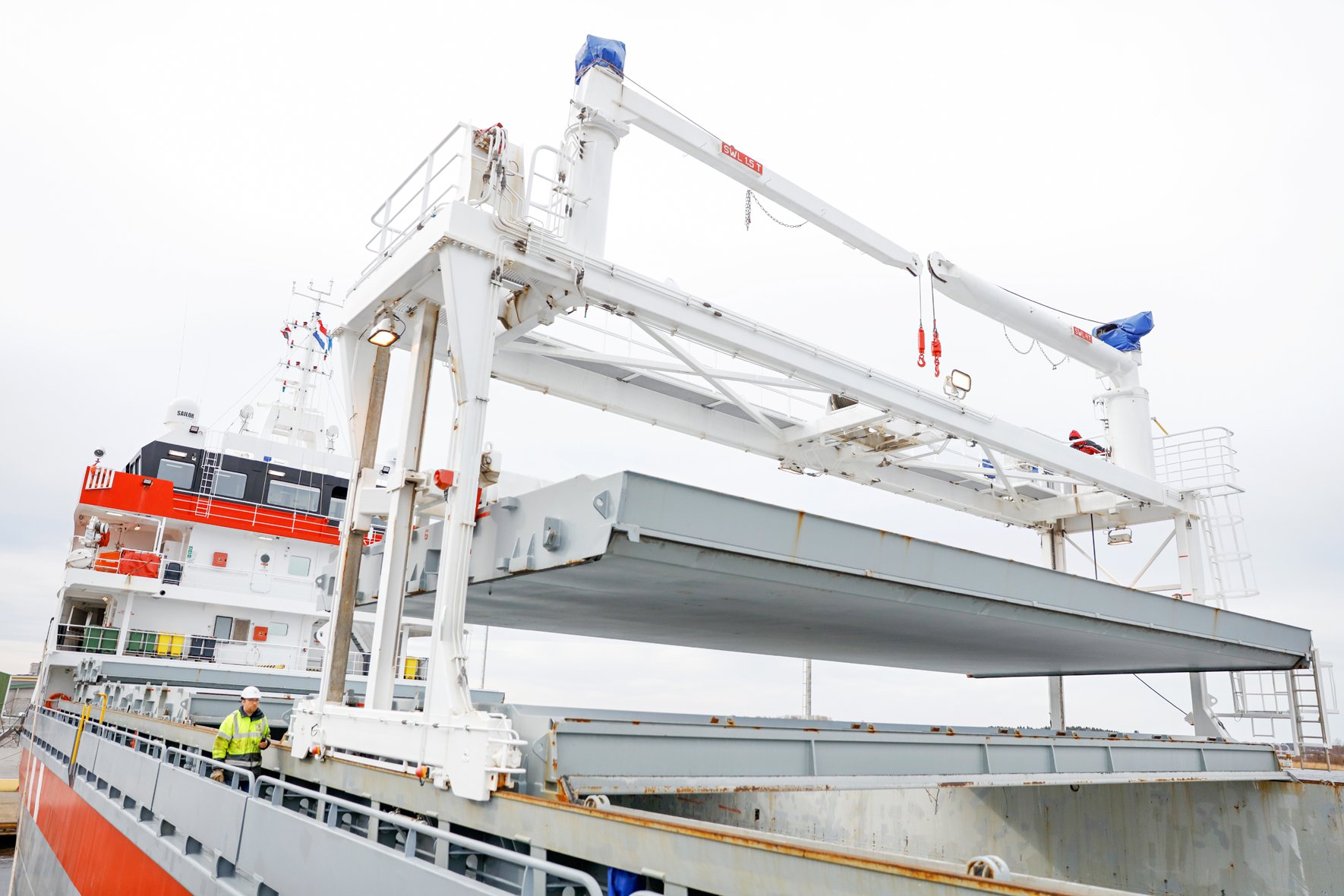 The unforgiving Baltic Sea is no match for the EasyMax ice-class vessel. Photo: Karolina Isaksson, Bildbolaget Du&Vi.
Towards alternative fuels
In a separate sustainable-shipping initiative, UPM has entered into an agreement regarding the design and building of seven sustainable vessels that will run on liquid natural gas (LNG). Fuelling a vessel with LNG reduces carbon emissions by some 25% compared to traditional marine gas oil. The reduction of other greenhouse gases is even higher, with nitrogen oxides decreasing by 85% and sulphur oxides by
Four of the LNG vessels will be used for transporting pulp and the rest for other forest products. They are scheduled for staggered delivery through 2021 and 2022, allowing UPM to further honour its commitment of moving beyond fossil fuels.
Text: Andrew Flowers