Connie Bi, Director, Sales, APAC, recalls joining UPM in August 2011 and starting to build the team from scratch. The idea was to put together a sales and service team with rich pulp business expertise, strong leadership and team agility. Looking back, that roadmap to success has proved most viable.
"We have focused on delivering results with a high execution level. We have also diversified the background and expertise in the team that has a relatively young average age," Bi says. Right now, the APAC service and sales team features 15 professionals.
"Obviously, also the right direct sales strategy and solid and trustworthy customer relationships have been key in our operations. In addition, UPM has a good reputation, especially in sustainability," Bi adds.
China drives growth
China is the strongest growing market for pulp globally and also one of UPM Pulp's main markets.
"With the volume growing, UPM as a pulp supplier will take a more leading role in the pulp market and contribute to the healthy development of the paper industry in China," she says, while adding that she fully expects to see decades of excellent performance from the team.
"I see a bright future ahead – and we'll get there together with our customers."
Breaking records
Taking stock of the past ten years, there are, indeed, some highlights to consider. Cooperation with customers especially in technical and sustainability projects and sales volume records, among others.
There will be an upcoming increase in UPM Pulp's delivery volumes, thanks to the Paso de los Toros mill. The completion of the Uruguay pulp mill next year will see the company's current pulp capacity grow by more than 50 per cent.
Bi views this as "a great opportunity and positive challenge" to the APAC sales team.
"We will get stronger along with the volume growth."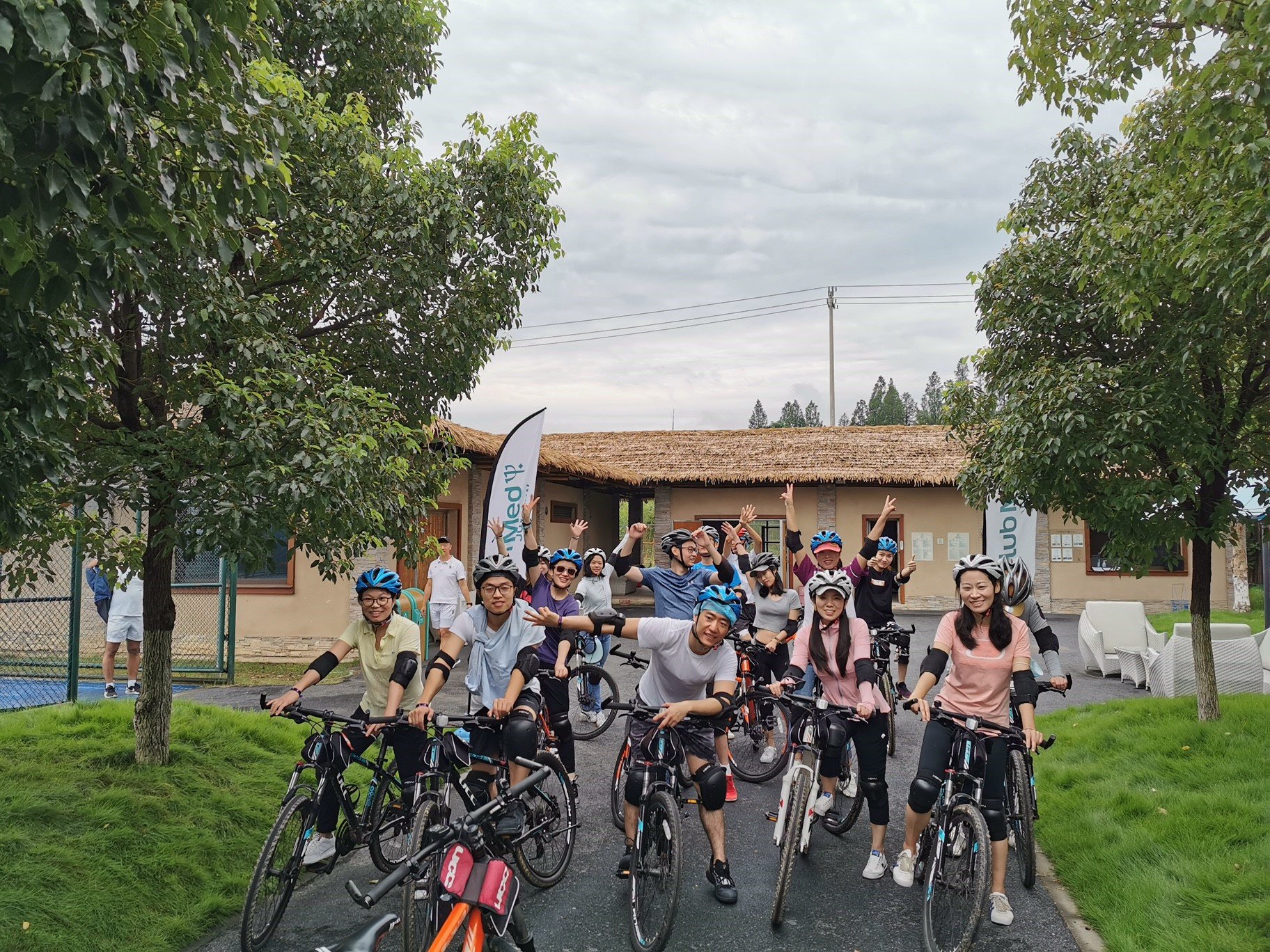 The Asia-Pacific sales team sees a bright future ahead, which will be reached together with the customers. Photo: UPM
On the right side of the trend
Megatrends are siding with the APAC team, too. The evolving Chinese middle-class growth and the increasing use of paper packaging materials, tissue paper and specialty paper, push the demand for pulp in the country. Brookings Institution maintains that Chinese middle class will expand from 430 million to 780 million already by the mid-2020s.
Tomas Wiklund, Senior Vice President, Pulp Sales, moved to Shanghai from his previous location in Stockholm this autumn. He feels that the secret of the company's success in China has a lot to do with the ability to create trust in UPM among its customers:
"This means trust in our products, delivery reliability, sustainability promises and, most importantly, trust in our organisation and the people in it."
Set the target and execute
Wiklund remarks that 10 years ago the target was to establish firm positions in the Chinese and European pulp markets. "With that clear goal of what we wanted to do, it has been easier – but not easy – to gather everybody in the organisation around a common, clear goal and move towards it."
Ten years down the road, UPM Pulp has delivered on its early ambitions to have solid footholds in China and Europe. "With the continued growth in demand for pulp in China and our investment in Paso de los Toros, the importance of the market will continue to grow for years to come."
Wiklund expects very interesting years ahead both for UPM and the industry itself.
"Being part of an organisation that is starting a pulp mill of the size and scale that we are doing is a privilege and quite exciting," he admits.
Futureproof for the 2020's – and beyond
At the same time, Wiklund is completely confident in the company's ability to manage the transition well: UPM has the skills and resources to do what is required – in China and elsewhere, too – so he looks to the future with a very positive feeling.
"For myself, I am hoping to acquire a better insight and understanding of all aspects of the Chinese society by living there: I have travelled regularly to China since 1996, but visiting a country is very different from living there permanently."
Text: Sami Anteroinen