As of 1 January, China is no longer accepting any imports of paper for recycling (PFR). The ban is the culmination of restrictions on PFR that have been imposed since 2017. The past three years were marked by price gyrations, particularly in the months following the announcement of the first restrictions, but now the market seems to be taking the ban in stride, mainly because Beijing's drive to stop accepting imported waste products has caused fundamental change to the structure of the global PFR industry.
"We have identified new demand for recycled paper from new markets," says industry expert Ranjit Baxi, a former BIR World President and the Founding President of the Global Recycling Foundation.
Many countries, particularly in South East Asia, have expanded their capacity for PFR processing, while new markets have opened up — from Turkey to some African nations. At the same time, PFR suppliers have made significant improvements to quality.
"The market we lost in China, we gained incrementally in other markets," says Baxi.
A true disruption
Prior to 2017, China was importing about 28 million tons of paper for recycling, making it the world's largest importer of PFR. This number dropped to 18 million in 2018, then to 11 million tons in 2019, and to about 5 million tons in 2020.
The shift inevitably led to price volatility, which was compounded by the pressures of the coronavirus pandemic. There have been reports of Chinese paper mills stocking up on PFR from overseas markets ahead of the full ban. At a conference last year, Francisco Donoso, vice president of Spain-based Alba Servicios Verdes, told attendees that there had been "panic" at some paper mills, which were afraid of either running out of material, or paying more than necessary. Some PFR suppliers have struggled to re-assign their product away from the Chinese market.
But, contrary to apocalyptic predictions that there would be a significant increase in the PFR sent to incineration and landfils, the market has found ways to cope with the changes. Additionally, the coronavirus pandemic reduced PFR collection rates in Western countries, reducing some of the immediate pressure.
"It's not been as big an impact as we expected," says Simon Ellin, the chief executive of the UK's Recycling Association. "We had a notice period for the changes."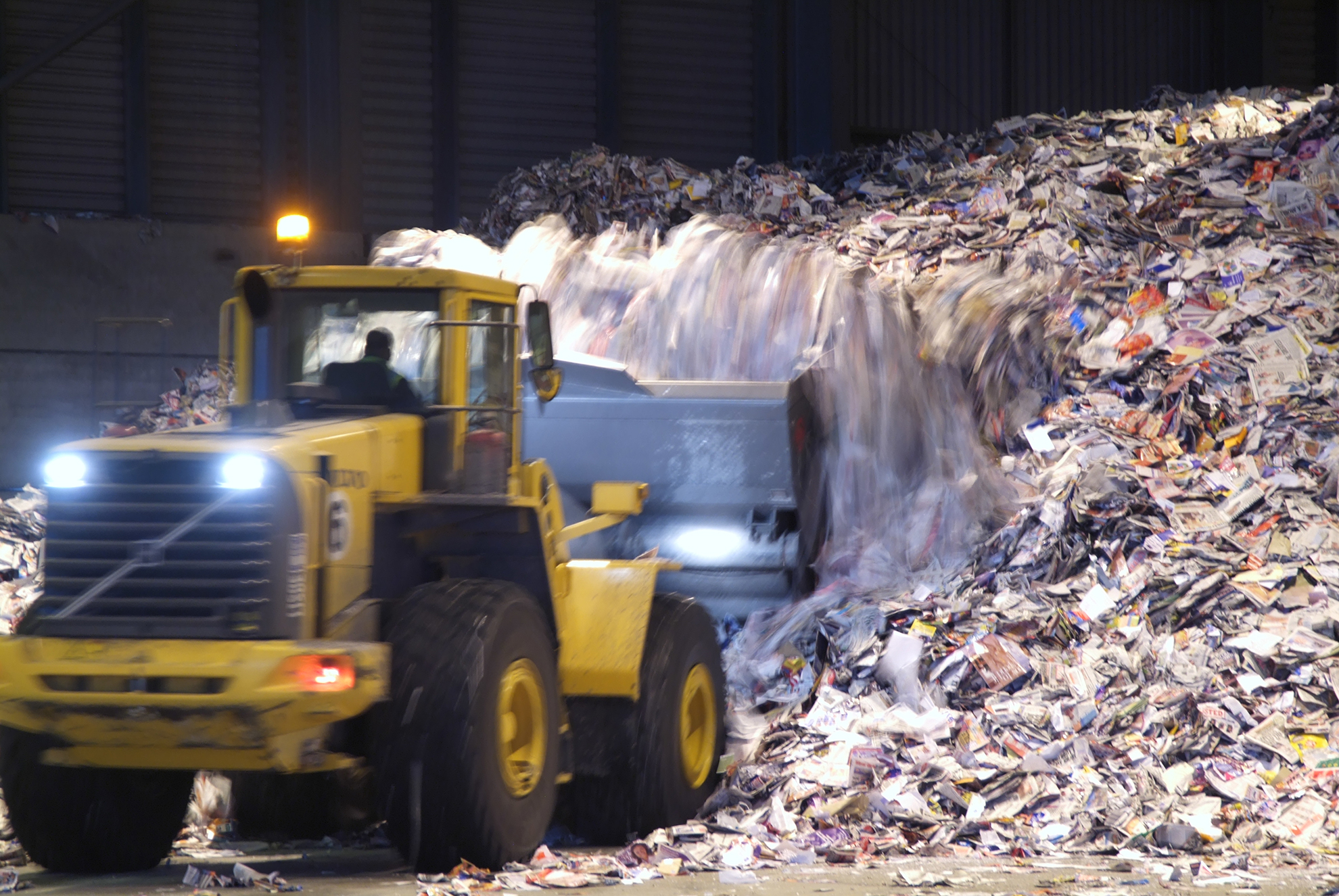 New growth markets for waste paper include many South East Asian nations, including China's neighbors.
Moving out of China
Perhaps the most obvious consequence of the Chinese restrictions has been the ramping up of capacity to process PFR in other countries. This has been particularly noticeable in South East Asian countries including India, Indonesia, Malaysia, South Korea, Taiwan, Vietnam and Thailand. Some facilities in these countries process the PFR into recycled pulp to be shipped to China.
Much of this shift in capacity has been driven by the three major Chinese paper groups, Nine Dragons Paper, Shanying Paper and Lee & Man, which have been making major investments to re-calibrate their capacity. They have put significant investments into recycled paper processing mills in neighbouring countries and even in the US, according to Ellin.
In China, there is little prospect that domestically collected PFR will be able to replace the millions of tons that used to be imported. One consequence of this has been a rise in the domestic price of cardboard, which is now at least twice as expensive as in Europe.
Text: Howard Amos
Main image: Bas Emmen, Unsplash