The emergence of the new bioeconomy is changing the face of the traditional Pulp & Paper industry. Pioneering fibre-based materials can be used in tissue and hygiene products, nonwovens, flexible packaging, labels, biocomposites… and the list keeps growing. At the forefront of these green innovations, there is UPM's Lappeenranta Biofore Base research centre, Finland.
As the centre celebrates its 60th anniversary this autumn, it's clear that there are plenty of exciting moments ahead, as well.
"We are nowhere near to reaching our ceiling with regards to what we can achieve in sustainable fibre," says Mats Backman, Director, Technical Customer Service & R&D, for UPM.
"We have really an excellent setup in place where environmental concerns drive the market, insisting on new innovations. Pulp gives us so many ways to contribute, starting from the molecules themselves," comments Backman.
The Lappeenranta Biofore Base is part of UPM's global R&D network of dedicated research teams and world-class facilities in e.g. Germany, China and Uruguay, with which the Pulp technical service and R&D teams work closely.
Dynamic duo
In order to streamline its operations for this brave new world, UPM Pulp made the decision to combine its technical customer service, TCS, and R&D a couple of years ago. The idea was for the customers to get their support, fibre optimisation and innovation services all from the same place.
"We were successful in joining forces and now our pulp-related R&D is able to operate that much closer to the business and customer, bringing efficiency and speed," analyses Backman.
Matti Ristolainen, Senior Research Manager for the Centre, is thinking along the same lines: the merging of TCS and R&D has brought an "extra edge" to the activities. But what types of innovations are currently brewing in the lab? Ristolainen replies that climate and environmentally friendly materials are now very much on the agenda.
"We are looking into things such as textile fibres, sustainable packaging and biocomposites, and trying to stay flexible and versatile in our thinking," Ristolainen says.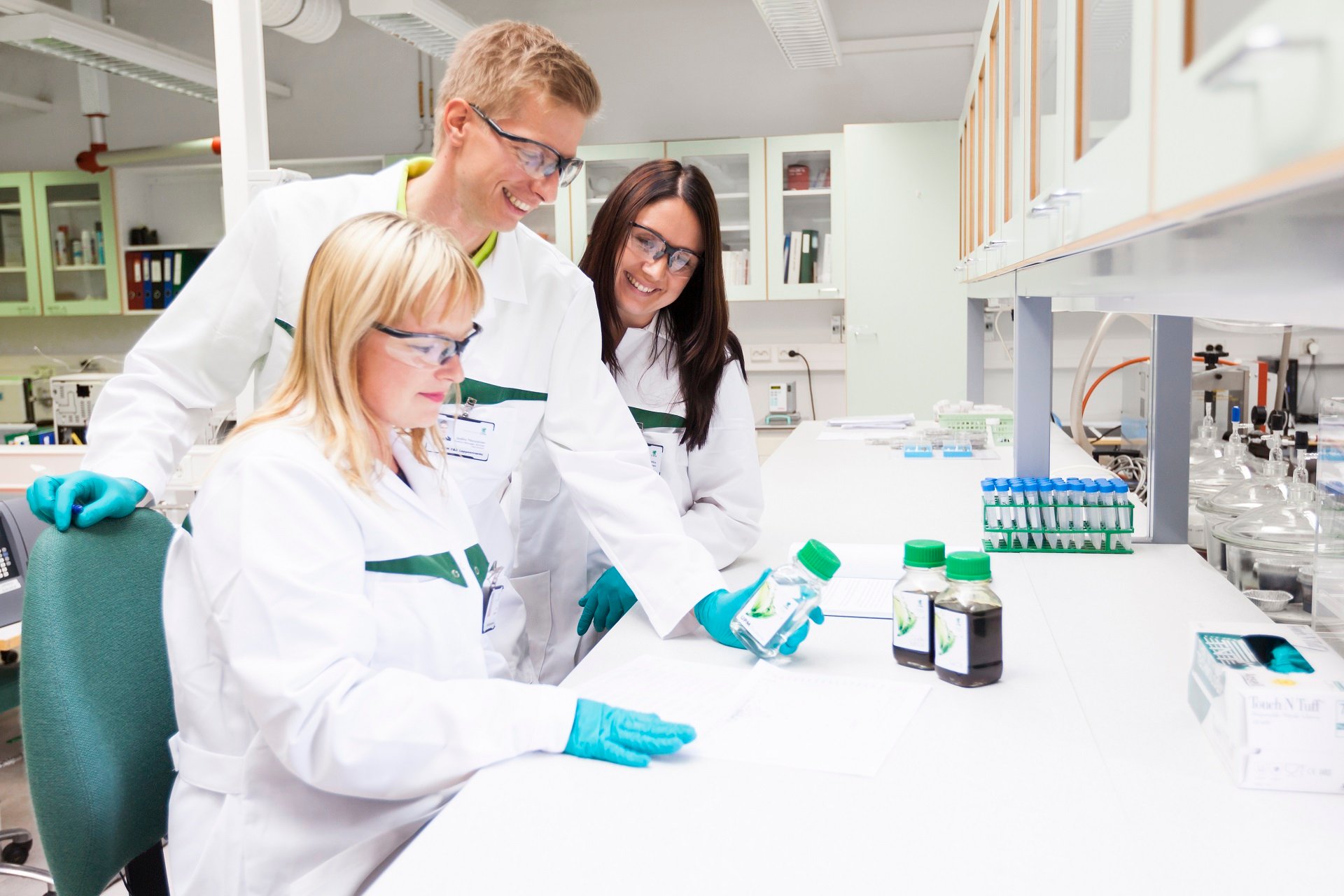 The Pulp R&D core team includes people with deep and varied expertise. Photo: UPM
Platform power
According to Ristolainen, UPM Pulp has entered a new, exciting era where building of technology platforms is of vital importance. "In addition to running and developing our existing pulp operations, we must think in terms of technology and new business opportunity."
In this effort, the UPM Lappeenranta Biofore Base research centre relies in its extensive external network, which includes, for example, 20 professors from 20 research organisations. The Pulp R&D core team includes people with deep and varied expertise.
"We've built our 'science dream team' to feature people of different ages and nationalities, both men and women," Ristolainen reveals.
Eye on the ball, stay in the game
Another 'revelation' of sorts includes the innovation process itself: actual 'Eureka!' moments are quite rare in the world of R&D, it's the daily grind that brings the results.
"We approach issues from many different angles, always trying to move a little bit closer to solving the problem. Overcoming challenges is really what we thrive on – and it's more about perseverance than anything else," says Ristolainen who joined UPM in 2000.
The corner stone of the present green R&D push at UPM is the Sustainable Fibre Materials programme, which focuses on examining new ways to utilise fibre-based, value-added products and materials. Launched in 2015, the programme looks for sustainable and safe solutions that replace fossil alternatives and are environmentally sound and versatile.
"Under the programme, we first developed our biorefinery concept and then expanded our range from there. What is key here is the link to business applications at all times: we want to go deeper into the things that have commercial potential," Ristolainen says.
Even UPM's both pulp-based biomedical products – GrowDex® hydrogel and FibDex® wound care dressing – are produced and further developed at the Lappeenranta Biofore Base.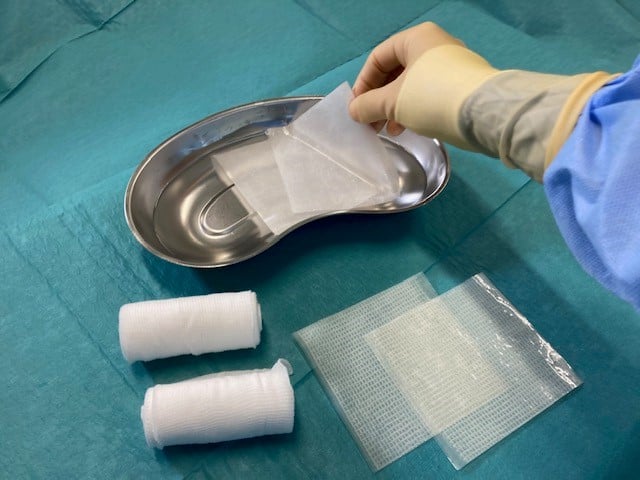 FibDex® is an advanced wound care dressing designed for faster, more comfortable and effective patient treatment. Photo: UPM
Going for gold
Supported by Business Finland, Sustainable Fibre Materials develops new solutions in collaboration with businesses, research organisations and customers.
"We still have a very limited perception of what we can truly accomplish with pulp. There are amazing things coming in the future," Ristolainen promises, adding that as knowledge increases, both doors and eyes will open.
"Calling forests 'green gold', as we've done in Finland for ages, rings more true now than ever before."
Mats Backman adds that one key aspect of the joint operations of Technical Customer Service & R&D is staying tuned to the current megatrends: whether you're talking about low-carbon packaging or the tightening EU regulations, UPM Pulp must be mindful of the zeitgeist.
"Megatrends create opportunities. Renewable fibre is poised to make the most of those opportunities."
Text: Sami Anteroinen