From disaster to astonishing
For European tissue paper consumption, the high season usually runs from January to June due to the onslaught of flu and other viruses, while the summer is dominated by the HoReCa sector – hotels, restaurants and catering. However, when Covid-19 hit Europe in March 2020, it broke the usual market dynamic, says Paolo Sergi, Sales Director, UPM Pulp Europe, Tissue and Hygiene.
"In Europe, we had three lockdowns, so all the 'away from home' channels, namely the HoReCa sector, were completely destroyed overnight. Tissue producers instantly faced pressure to deliver single-use products, such as hand and kitchen towels, because the public was being urged to wash their hands often and avoid hand dryers," he explains.
Mask wearing reduced illness, thereby decimating the handkerchief segment, and consumers began using washable cotton serviettes or kitchen towels at home, resulting in a drop in the napkin segment. The other challenge was the psychological effect seen in the early days of the pandemic that triggered panic buying across the continent.
"At the end of 2020, we saw a 4.7% increase in worldwide demand for tissue, but it was not totally real consumption since a lot of it is now stocked in homes. There was also 'stocking' by retailers in their warehouse hubs because they started to buy to reduce the risk of empty shelves in stores," Sergi says.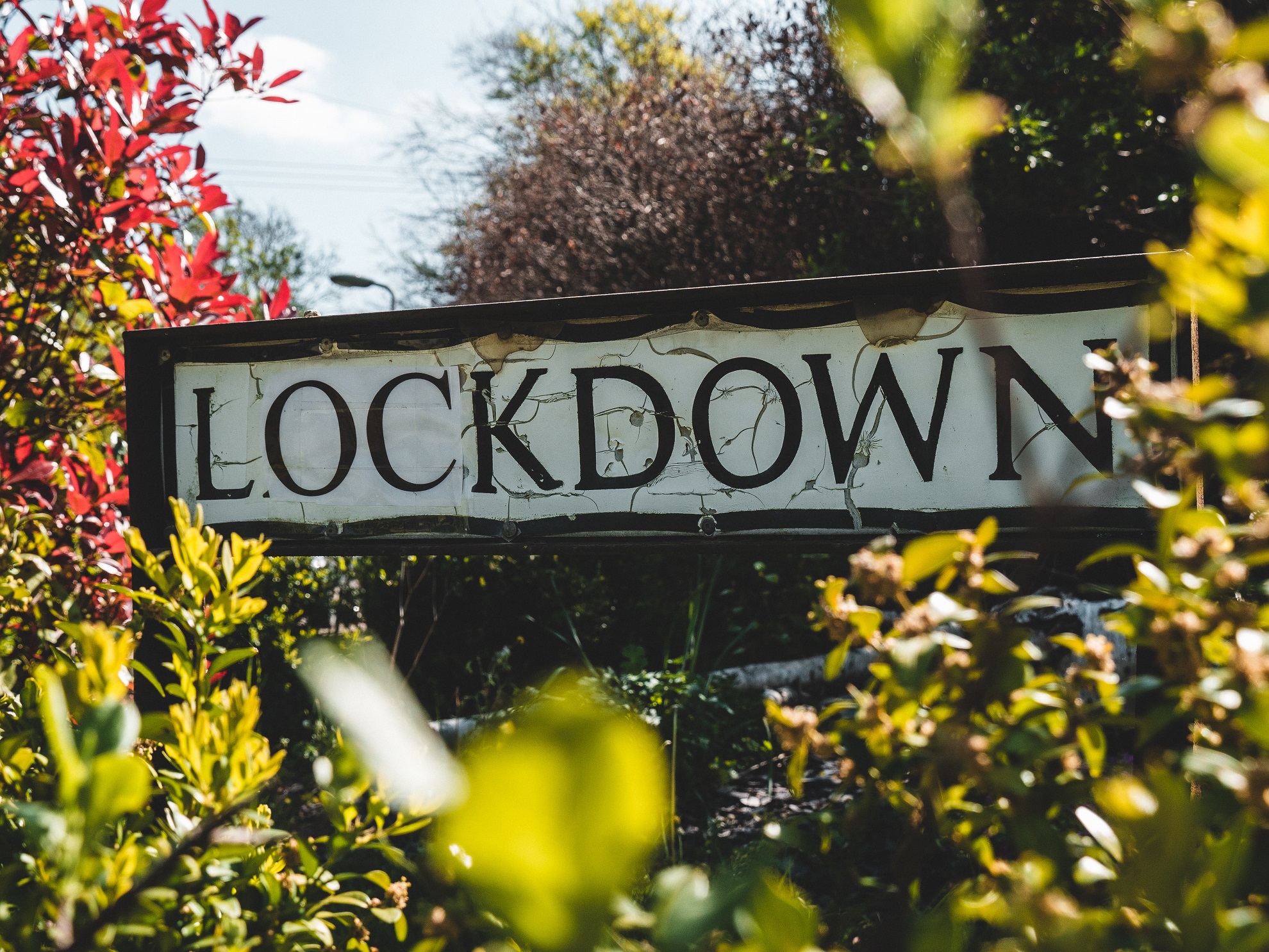 Lockdown had a huge impact on paper demand over the past 18 months. Photo credit – Matt Seymour, Unsplash
It was a similar story with paper and board, recalls Stefan Achrén, Sales Director, UPM Pulp Europe, Paper and Board: "When Covid struck, a lot of schools and offices closed so the consumption level went down quite a lot. Office closures meant copy paper use decreased, magazines sales plummeted as all kiosks and newsagents closed and advertisements went down as well. The second quarter last year was a complete disaster. Globally, printing and writing paper demand went down by 16% in 2020 (vs 2019), while some coated paper grades went down as much as 25%."
With paper demand plummeting in the second and third quarters of 2020, paper producers reacted by downsizing inventories. But when the vaccinations began, it instilled a new sense of hope and paper demand picked up significantly.
"Everybody started ordering a little bit more than they needed because they knew it was going to be more expensive next month. Demand for fine and magazine papers increased and has continued surprisingly strong," says Achrén.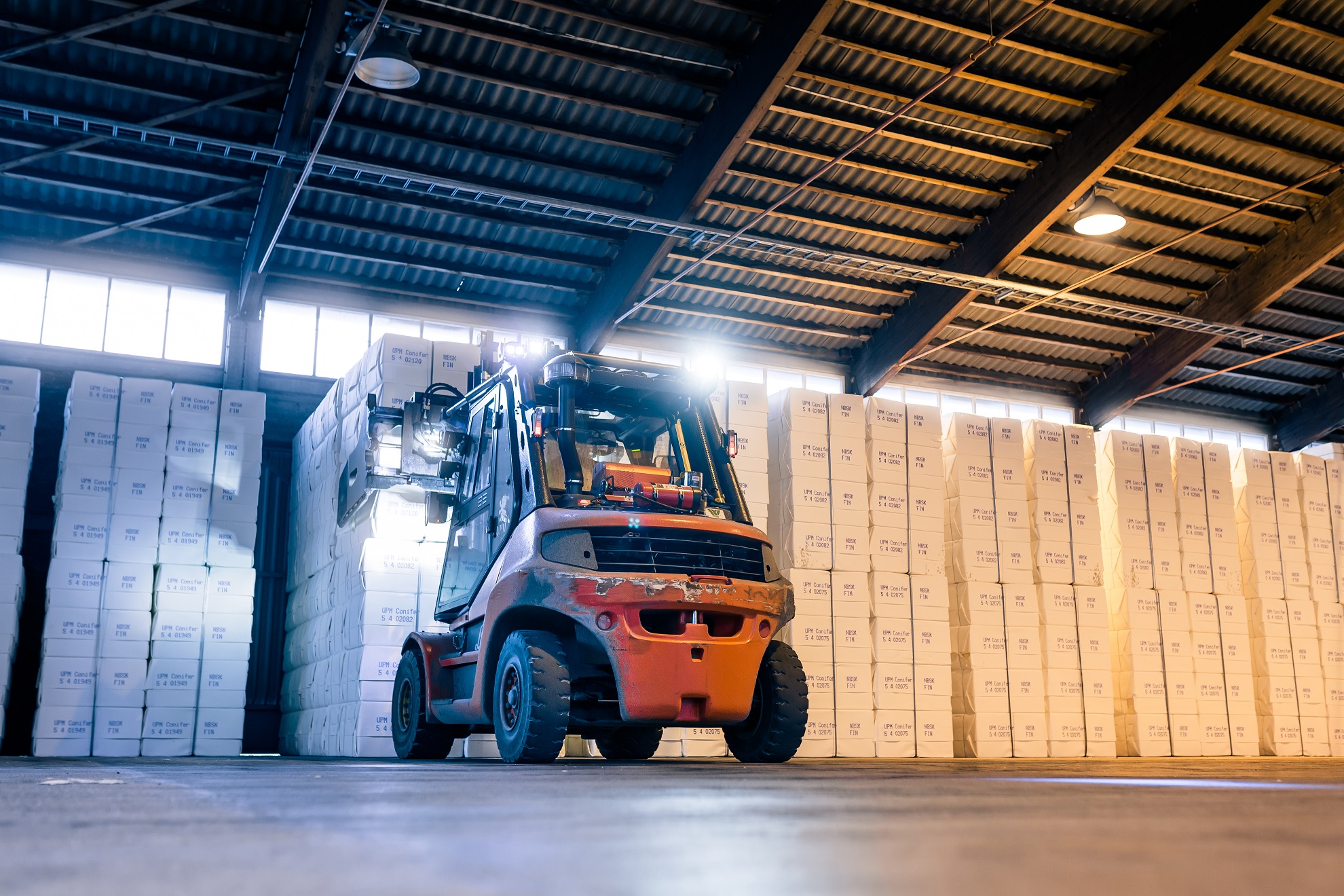 UPM's logistics and customer service teams have had to adapt to virtual customer interaction. Photo credit – UPM
Virtual sales and logistical successes
Because the pandemic led to sales teams working remotely without the possibility to visit or meet customers face-to-face at events, UPM Pulp made a significant effort with its virtual sales interactions.
"When it came down to virtual meetings, we realised that the number of participants needed to be low to get the best engagement. It was much easier to bring in exactly the right experts to the meeting from our side as there were no travel requirements. For example, if somebody showed an interest in sustainability, it was easy to include one of our experts in the discussion," says Achrén.
There has also been closer cooperation between the logistics team and customer service to ensure that all volumes are moving from Uruguay or Finland to customers, states Matti Tamminen, Director, UPM Pulp Logistics and Customer Service: "We are constantly making sure that we have the agreed volumes available for our customer deliveries."
"Looking back, it was a challenge for our trucking operations when the EU established border controls, followed by the different quarantine rules for drivers. It created a lot of scheduling and driver availability-related challenges. The additional demand also tested our railway logistics," shares Tamminen.
While road and rail logistics were stretched, UPM Pulp's shipping operations managed well. "We don't use maritime container transportation in the European marketplace; everything we do is based on dry bulk shipping. Second, we have a tailormade shipping solution based on the concept of a time charter vessel fleet, so we're not easily exposed to market disruptions in our European logistics," he explains.
With Covid being brought under control across Europe and border crossing issues easing, the bottlenecks have been reducing and the market is picking up. "We are getting back to the normal," says Tamminen, adding that "general cargo activity has been returning to pre-pandemic levels and it is creating a huge demand for trucking capacity."
Text: Asa Butcher