Plastic is everywhere. It's cheap, lightweight and long-lasting. The production of plastic has increased during the past few decades and now amounts to about 400 million tonnes per year. According to the UN Environment Assembly, that number is set to double by 2040. Too much of the plastic we use ends up as waste in landfills, oceans and rivers, causing damage to nature and our health, even ending up in the human food cycle as microplastics. Reducing plastics is also part of our fight against climate change, as plastics are mostly made from fossil fuels.
Many countries and regions are now drafting stricter laws to change how plastic products are designed, produced, used, and recycled. In the EU, 58 million tonnes of plastic are produced yearly, but only 30 per cent is recycled for reuse. From the beginning of 2021, the EU introduced a tax for non-recycled plastic, which seven member states have already adopted, and five more are in the process of introducing. The goal is to make all plastic packaging reusable or recyclable by 2030.
Globally, 175 countries have signed a UN resolution to draft internationally binding legislation to end plastic pollution. China has a roadmap to forbid all single-use, non-recyclable plastics by 2025 and India, the second most populated country in the world, is following suit. Nearly 80 countries worldwide have set taxes and other restrictions on plastic bags.
Opportunities for the forest industry
The fight against plastic waste is happening on many fronts. Brand owners are looking for alternative materials to replace plastic, and packaging designers are rolling out options in materials like cardboard and bioplastic. Lawmakers are drafting stricter laws to encourage a circular economy, which means rethinking the production of materials and products to eliminate waste, improve reusability and create longer 'circular' lifespans for the things we produce, and municipalities and cities are planning optimal logistics for recycling.
To bridge the gap between the benefits that plastics bring and the uses we have become so reliant on, such as in food safety and medical uses, not only do we need to reduce plastic use where we can, but we also need to rethink how plastic is sourced when we do still need it. Not all uses of plastics, for example, can be swapped out using alternative materials or biodegradable bioplastics. A suite of solutions is needed, including creating recyclable non-fossil-based alternatives to some existing types of plastic.
The forest industry is right in the middle of this value chain of replacing fossil plastic, describes Liisa Ranta, director of sustainability and market development at UPM Biofuels and Biochemicals.
"The shift away from fossil plastics definitely means finding new markets and innovating new products for the forest industry. Wood-based, sustainably produced materials are what is needed right now," Ranta says.
UPM produces biobased renewable diesel and naphtha at its biorefinery at the Kaukas mill site in Lappeenranta, Finland. This material is usable in plastic applications for different end uses. The UPM Leuna biorefinery in Germany, expected to be running at the end of 2023, will convert wood into biochemicals suitable for various applications for the plastic and rubber markets. These include replacing fossil plastic in PET bottles and polyester in fabrics, and offering an alternative to carbon black, a material with a considerable carbon footprint, Ranta lists.
"To replace plastic, we must offer something better than the current solution. The new product must have lower emissions, fit into the circular economy, be sustainable, and on top of that, answer to the demand in the market. I believe we have all that," Ranta states.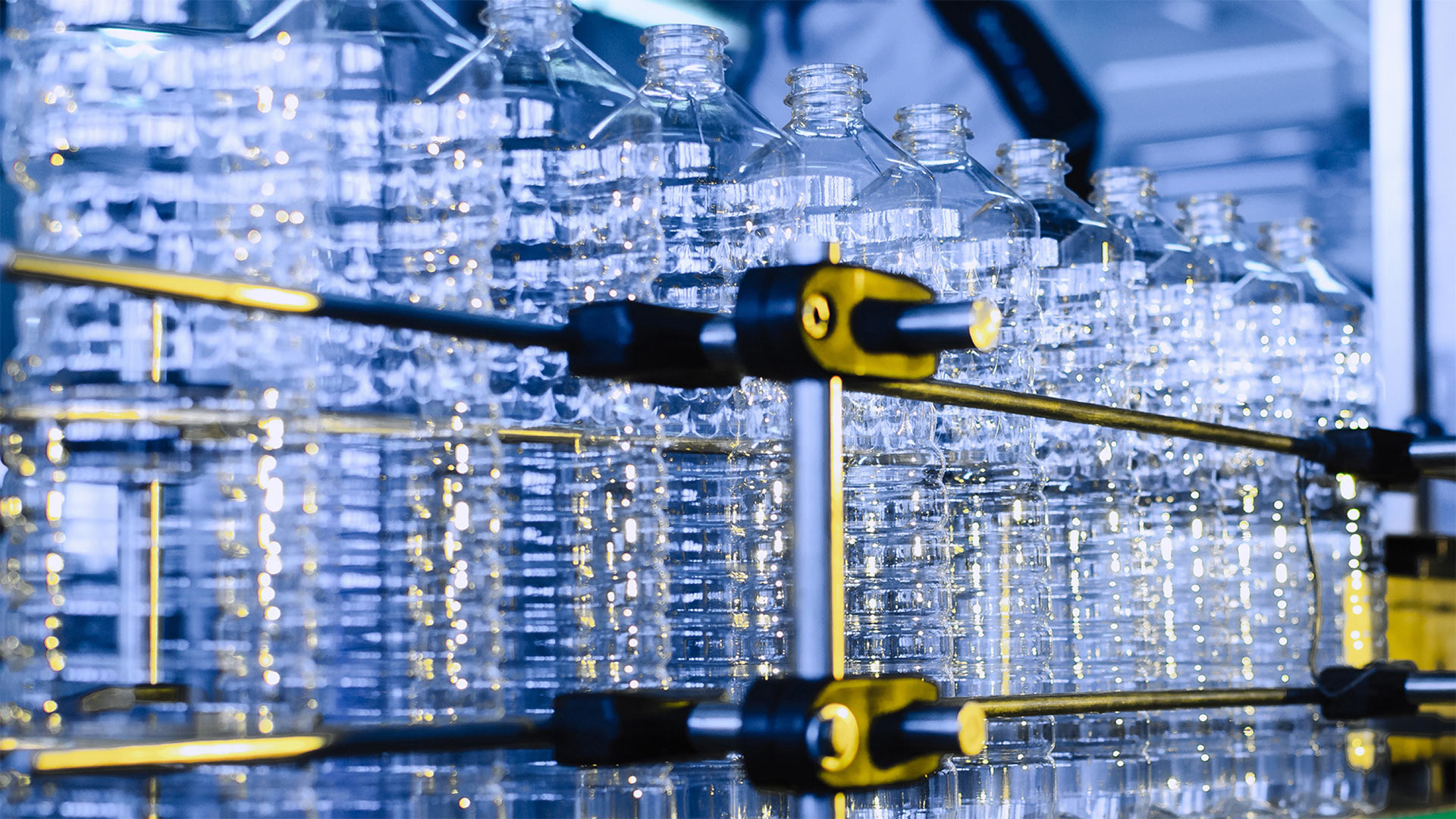 Opening new markets
Paul Krochak is the director of research and business development for pulp, paper and packaging at the RISE Research Institutes of Sweden. He regularly works with stakeholders such as the forest industry, consumer brand owners, academia and political decision-makers.
Increasing the production volumes of materials such as wood-based alternatives to plastic in an economically feasible way is the crucial question, Krochak says. The market for sustainable materials is growing, but the shift must be worth the investment from the brand owners' point of view.
"The main challenge will be increasing the volumes of these materials available on the market, which today are not large enough to meet the potential demand.  Additionally, the sharp rise in energy costs of late could be a threat to reaching the volumes of recycled plastics needed for brand owners to meet their goals," Krochak describes.
Lately, as part of the EU Green Deal initiatives, the focus is moving from recycling to package production. The EU goal of making all packaging reusable or recyclable by 2030 seems far off, so the next step might be rethinking packaging altogether. Widespread collaboration is needed to tackle such a major global problem as plastic pollution. Even we consumers must play our part.
"The problem is that the whole infrastructure is built for plastics. Currently, virgin plastic is so profitable that the shift is hard. We as consumers need a new mindset, but the brand owners and even investors must step up and adapt to a sustainable future," Krochak concludes.

Text: Anna Gustafsson