UPM's goal in all projects and maintenance shutdowns is to completely avoid accidents or high-risk situations leading to absence. The goal is achieved through effective risk management and continuous development of best practices.
Jorma Vertanen, safety specialist at the UPM Pietarsaari mill, has worked in various occupational health and safety tasks at UPM since the early 1990s. He started as a travelling safety supervisor in 2015. The first location outside his own workplace was the Kymi mill, where a shutdown was implemented again this spring.
"We were in a pioneering position as the operation was not as systematic as it is now. Back then, the entire role of the safety supervisor had to be justified not only to the contractors but also to our own organisation, whereas nowadays everyone has a shared view when it comes to occupational health and safety," says Vertanen.
Pasi Kukko, who works at UPM Specialty Papers in Jämsänkoski, agrees with Vertanen on how the situation has developed. Since 2020, he has gained experience of being a safety supervisor at four shutdowns. The most important result is that there have been no accidents leading to absence during any of these.
"In the past, we may have been occasionally treated a bit similarly as vehicle inspectors that you are forced to meet. Today, we are more in the role of advisor and helper. Issues are discussed openly, and any deficiencies are quickly corrected on the spot without any disputes. It's very rare anyway to come across cases where safety instructions are deliberately neglected, but it's usually a case of forgetfulness or lack of knowledge," says Kukko.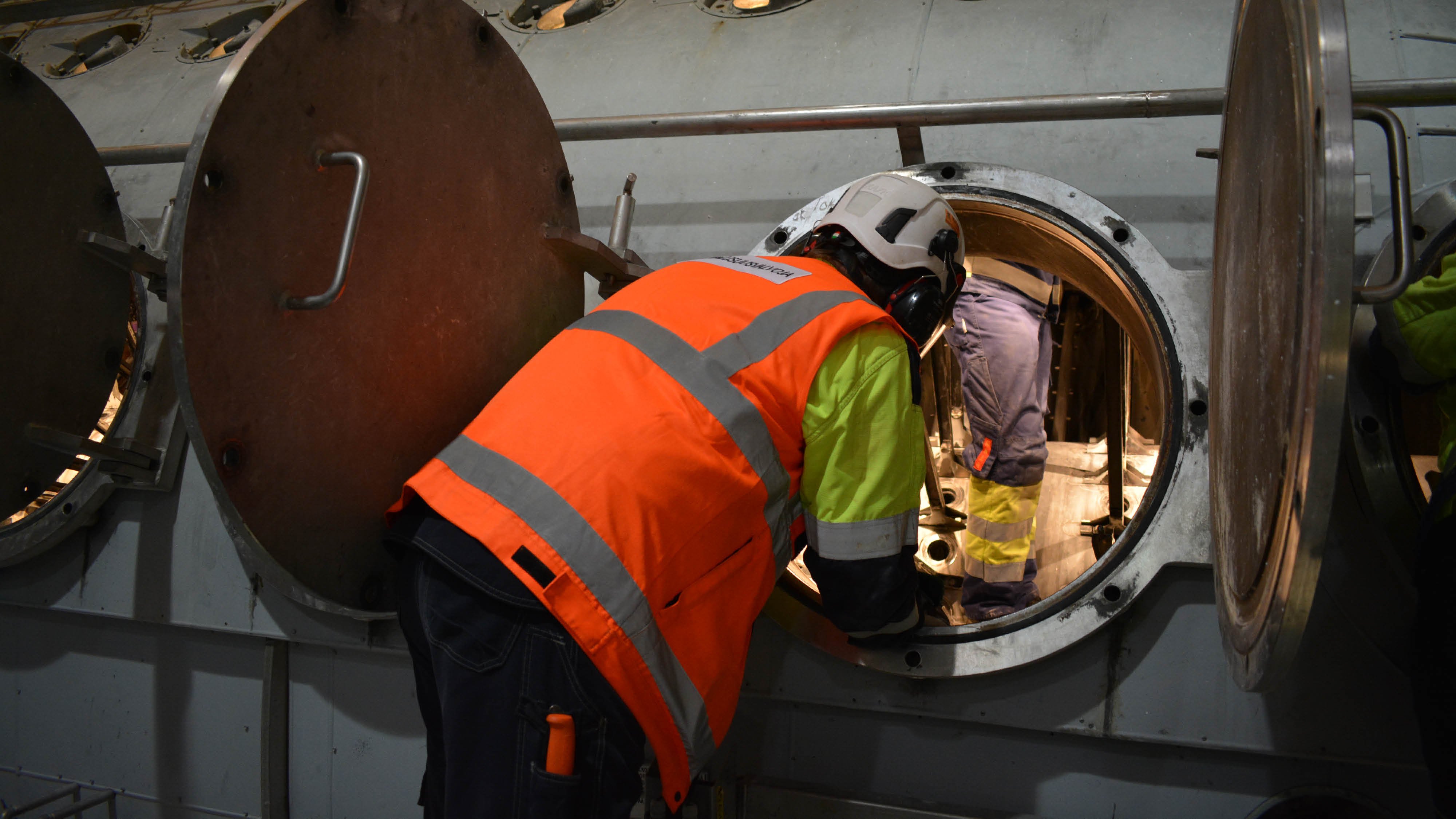 Strict requirements for contractors
During a maintenance shutdown, the number of workers at the mill site multiplies. For example, at the peak in early May, more than 1,700 employees from external contractors and service providers worked at the Kymi mill, in addition to the company's own organisation of around 300 people. Due to this, the work of safety supervisors is mainly focused on contractors performing specialised tasks and their subcontractors.
"For example, there were a total of 180 workers in the welding work of Kymi's recovery boiler, representing at least five different nationalities and several subcontractors. Naturally, everyone must be on the same page regarding occupational health and safety and follow common guidelines," Vertanen notes.
All those working at the shutdown site must have completed an online orientation training and have a valid occupational safety card. Depending on the task, special permits and qualifications are also required, which the safety supervisors check on their rounds. In addition to the appropriate use of protective equipment, the supervisors, for example, ensure that scaffolding and fall protection for work at height and fire extinguishing equipment are in order. When working in a closed space, i.e. inside a tank, it is also required that there is always a doorman present who knows the exact number of workers inside at any given time.
"Using a doorman is a good example of how security practices have also developed. If, for instance, there is a fire that leads to an evacuation situation, it is important to know the number of people in each location," says Vertanen.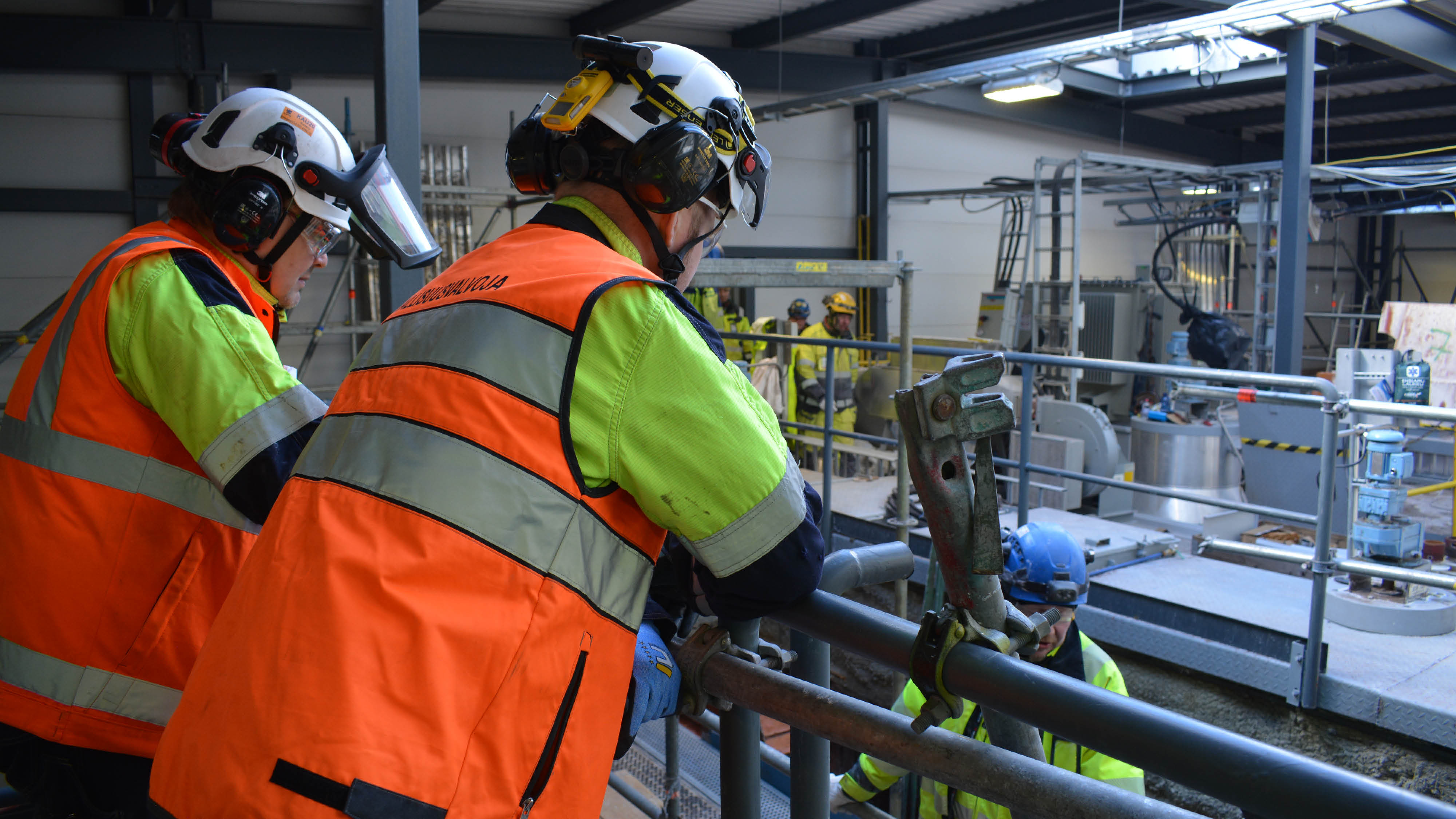 Information increases security
Rounds carried out by safety supervisors without a previously announced schedule are an effective way to intervene in possible negligence and have deficiencies corrected. According to Kukko and Vertanen, they walk more than 15 kilometres every day on their rounds and may visit the same destination several times a day. This allows them to immediately see whether the deficiency has been corrected as agreed.
"Above all, our task is to ensure that appropriate conditions have been created for employees to work safely. The worst scenario would be that an employee begins work with inadequate information, in a location where they don't know how to prepare for dangerous situations," says Kukko.
Both consider working with people to be the best part of a security supervisor's job. However, the most rewarding and most important measure of success is that everyone goes home from work at the end of the day in the same condition as when they arrived in the morning.
"No day is the same in this job either. We always learn something new from each project, which helps to rationalise operations and further improve safety," adds Vertanen.
Text: Timo Nykänen