Misshapen and a shade of charcoal black, no one would call Inonotus obliquus or the Chaga mushroom a beauty. But what it lacks in appearance it makes up for in functionality. Chaga mushrooms, which grow on live birch, alder or even oak tree trunks, have exceptional health benefits. The fungus has been used for centuries in traditional medicine in Russia and other regions of Northern Europe, mainly to boost immunity and overall health.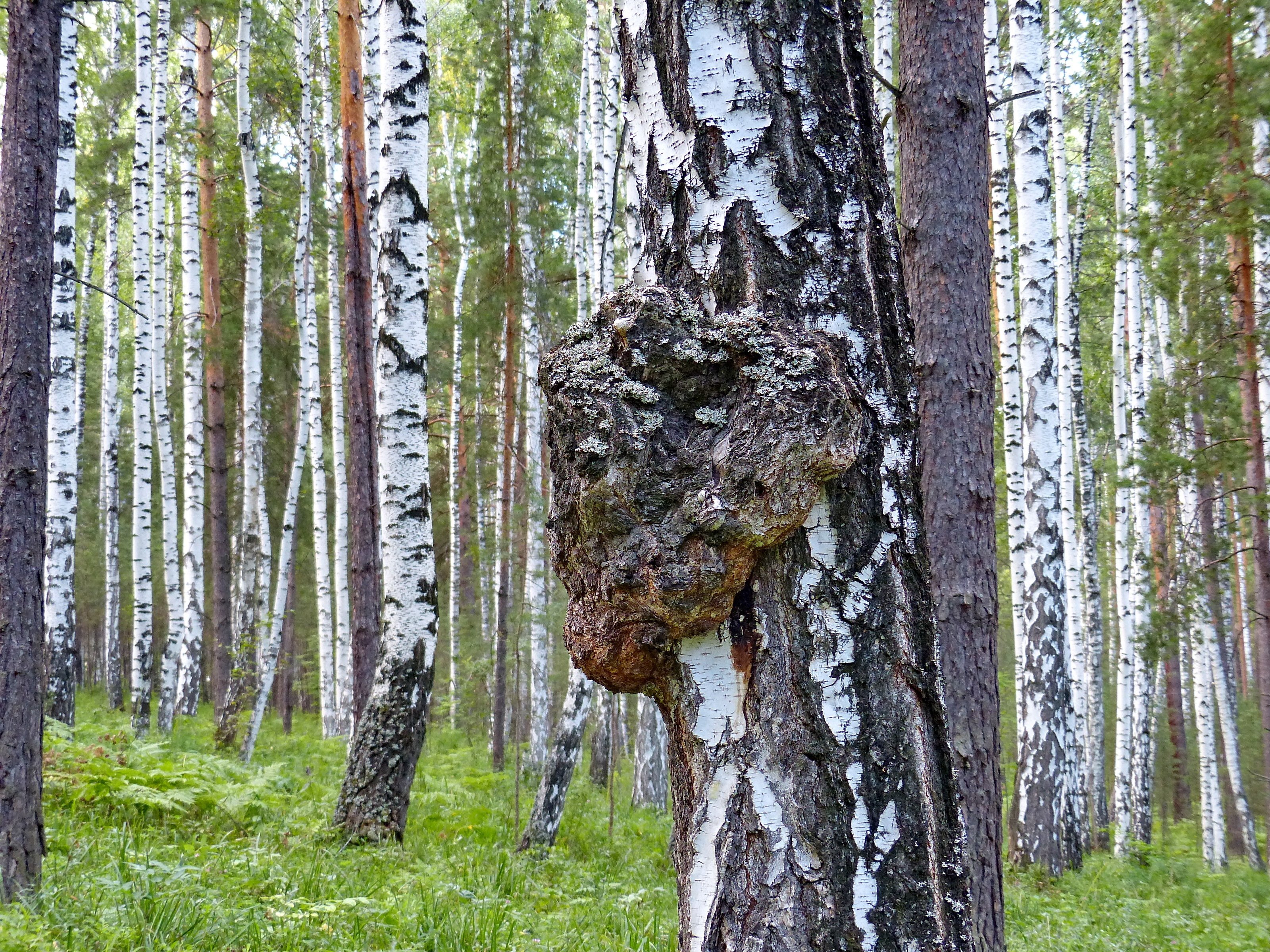 It is enjoyed most commonly as brewed tea, but it can be even extracted to make an alcohol tincture. As enthusiasm for superfood diets and interest in exploring natural remedies grows globally, Chaga is gaining popularity in the world superfood market. Finland is a forerunner in utilising the mushroom.
Those convinced of the health impact of consuming Chaga, are not concerned with the suspicious appearance of the black fungus but enjoy its benefits. And why not? An increasing amount of academic research backs up the use of Chaga for health reasons. Most notably, in research conducted at the University of California's immunology department, a Chaga extract was noted to positively improve immunity by reducing inflammation and fighting harmful bacteria and viruses.
Similar results have been seen in studies conducted at the Shenyang University in China. Chaga mushrooms work by assisting the formation of proteins called cytokines, which are responsible for regulating the immune system.
Chaga for business
From kale to quinoa, goji berries to matcha or kombucha , in the global superfood market, there seems to be a new darling with every passing year. In the USA, the sales of natural products increased by 10 percent last year, and of all new drink and food product launches in the country, 19 percent are labelled as superfoods. Little wonder then that there is interest to turn Finnish forest superfoods such as Chaga into a business opportunity as well.
There are already a few Finnish companies in the market utilising Chaga, especially in export products. One of the most successful companies is Four Sigmatic, a company founded by a group of young Finnish entrepreneurs in 2012. The business idea is based on popularising medicinal mushrooms by infusing Chaga in products which the consumers are already familiar with like coffee and cocoa.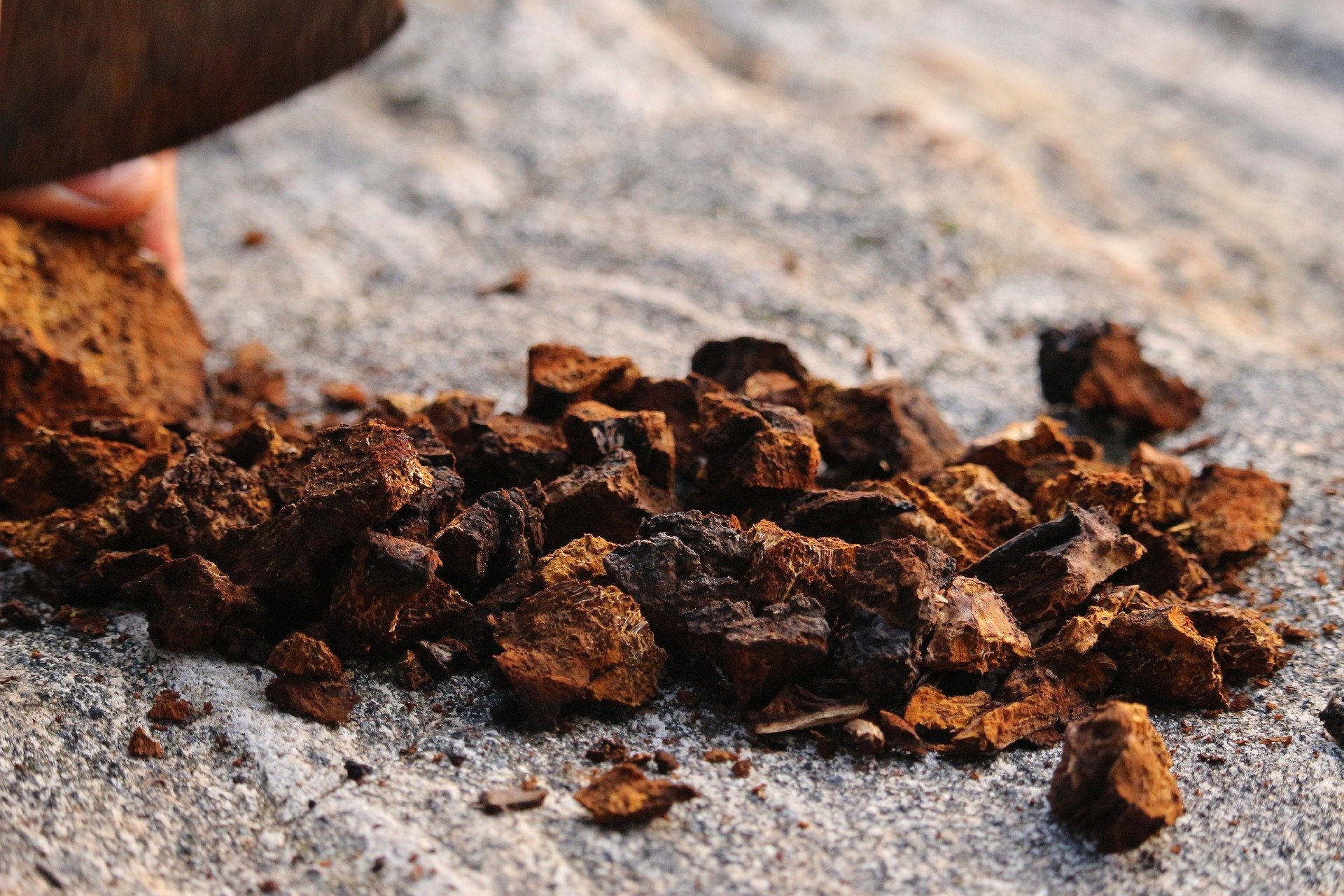 (image credit: Melanie Tickell)
The company, which is run by founder Tero Isokauppila, moved its headquarters to the US four years ago as a reaction to growing demand in the American market. Today the company's products are sold in 25 countries, and in the US, they are available in popular organic food chain Whole Foods' superfood selection.
How to grow Chaga
So, what would it take to cultivate Chaga for business purposes in the Finnish forests successfully? Chaga mushrooms need a living tree as a substrate to create their black burl. The fungus needs approximately five to ten years to grow before it can be harvested. As Chaga is not included in the Nordic 'everyman's right', which permits anyone to collect natural products like berries and mushrooms, its utilisation is the privilege of the forest owner. The current market price for Chaga is around 35-55 euros per kilo.
The Natural Resources Institute Finland (LUKE) has been exploring commercial use of several mushrooms, including Chaga. Research scientist Henri Vanhanen has been leading a research experiment, where Chaga is inoculated into birch trees in a managed forest.
"In collaboration with around 50 forest owners, we introduced Chaga inoculum into furcated trees that, because of damage, couldn't be commercially used. Chaga is fundamentally a pathogen, which in the end destroys its host, but it only transfers from tree to tree through mechanical damage, either produced by nature or humans. The Chaga burl emits spores only after the host tree is dead. Therefore, the cultivation of Chaga does not spread the mushroom to other trees," explains Vanhanen.
The next superfood?
"After cultivation, the trees can be harvested and used to produce chips, fuelwood or pulp, or even as a substrate for growing new mushrooms."
Vanhanen sees Chaga as having great potential for cultivation in NATURA 2000 (a network of protected areas covering Europe's most valuable and threatened species and habitats) areas or Forest Stewardship Council (FSC) certified forests.
"Cultivating Chaga can bring extra income and adds to the biodiversity of forests and wastelands," says Vanhanen.
There are currently several government-backed export projects exploring the opportunities of exporting Finnish Chaga, especially to Asian countries, where there is a long history of using mushrooms as health products. Recently, in the autumn of 2018, LUKE started a project trying to gain protected designation of origin status for Finnish Chaga.
The next big thing in the global health food market might just be a humble mushroom from Finland's forests.
Text:
Anna Gustafsson