Hot air or jet dryers have been widely adopted in public restrooms, and cost and environmental concerns have made them a popular choice. However, research has shown that in the hygiene stakes, the humble paper towel could still offer the most responsible and hygienic way of drying your hands and stopping the spread of germs.
The key hygienic advantage of paper over electrical products is friction. When using paper towels, the movement of your hands within the product removes contamination and prevents germs from being spread around the vicinity. Given that 80% of all common infectious diseases are spread by our hands, keeping germs to ourselves would seem a wise move.
Hospitals need paper
The restriction of germs and control of hygiene is perhaps most critical in the hospital environment. Susie Stack co-authored a systemic review published in the Mayo Clinic Proceedings in 2012 showing that paper towels removed bacteria more efficiently and, as such, should be recommended – particularly for hospitals. She also points to research showing a difference between hot air and jet air dryers (JADs), with the latter being less hygienic: "Paper towels and hot air dryers were much better than jet air dryers regarding contamination of the washroom environment." The most hygienic, however, were paper towels.
Professor Mark Wilcox, co-author of a paper published in the Journal of Hospital Infection in 2018, says JADs cause more "splattering and aerosolisation of water droplets" than hot air dryers and hand towels because they push air upwards and sideways.
The research, which collected 120 microbe samples from three hospitals in the UK, France and Italy and was sponsored by the European Tissue Symposium, confirmed that restrooms with JADs had more bacterial deposits than those with paper towels.
This is a critical issue in hospitals, according to Wilcox. "The type of microbe dispersal described above is relevant to all washrooms, but antibiotic-resistant bacteria and/or those associated with being ill are more likely to be found in hospitals," he says.
In other words, potentially dangerous bacteria being blown around in hospitals can be deadly for those who are already sick. "The sensitivity in hospitals is much higher because people are more vulnerable," says Fanis Papakostas, chair of the European Tissue Symposium. "Hospitals are not the sterilised environment people think they are."
It seems that jet dryers are particularly problematic for these environments. So, can we conclude that paper towels are the best when it comes to hygiene? Papakostas thinks so. "We have lab tests. We have real-life examples and we have ourselves," he says. "We have to make a choice: what do you do?"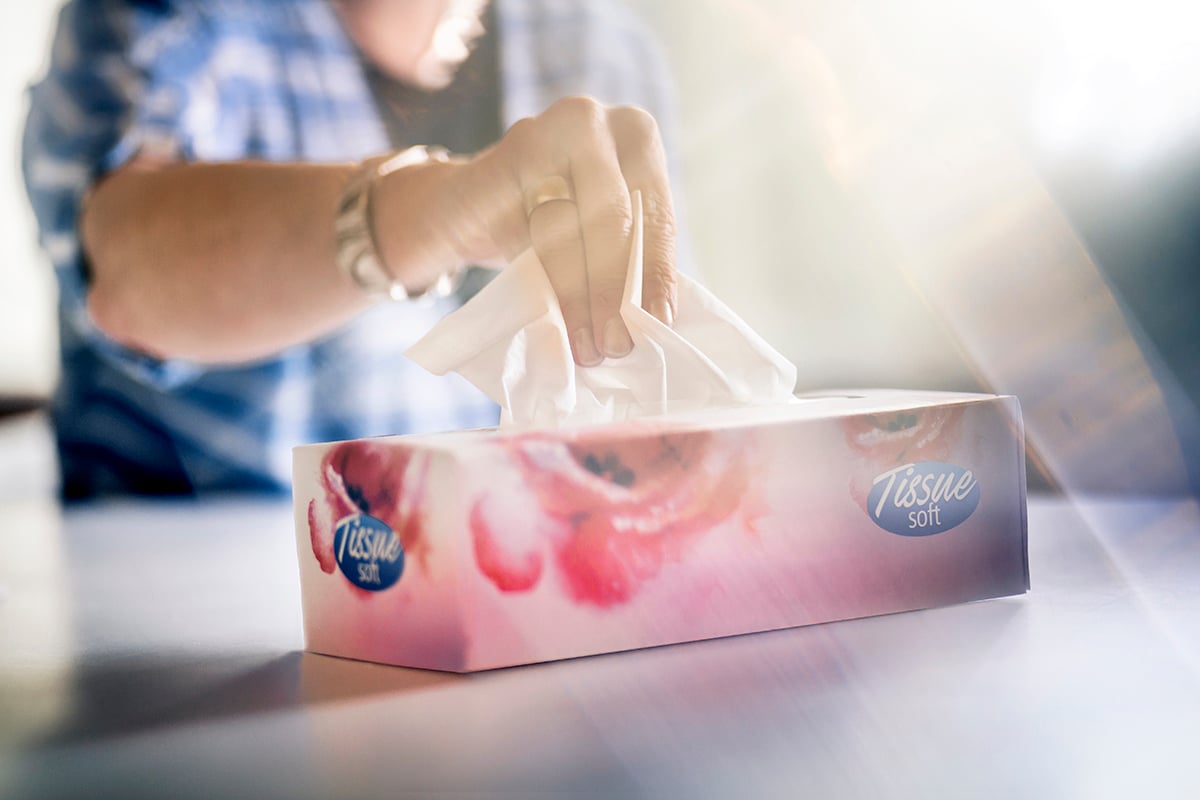 Tissue papers is one of the end use where UPM Pulp offers high quality pulp grades
Hygiene realities
But it's not so simple. Before determining which option for drying is best, you first have to consider basic hygiene practices. A team from Michigan State University observed the hand-washing behaviour of 3,749 people in public restrooms. They found that 95% of people didn't wash their hands long enough to kill harmful bacteria and that only two-thirds used soap.
There are also other factors at play. How washrooms are used and maintained is also important in determining whether air dryers or paper towels are most sanitary, according to Andrew Cameron, CEO of Intelligent Hand Dryers.
"Hand dryers are more suitable for high traffic public locations like stadiums, airports, service stations and schools," Cameron says. "In these locations, washrooms quickly become awash with damp towels, overflowing and blocking toilets and sinks. For example, even in quite prestigious offices, people tend to use paper towels to form toilet seat barriers rather than the toilet roll.
Companies like Intelligent Hand Dryers point to innovations that may help sterilise airflow. It recently launched a hand dryer tap which uses airflow from beneath the sink and is "researching whether sterilising the airflow in this enclosed space could offer an enhanced level of hygiene."
Future innovations may address the hygiene dilemma when it comes to hot air and jet hand dryers. However, the balance of available evidence suggests that until such innovations become widespread, paper towels top hand dryers for hygiene, so long as restrooms are well-maintained.
Text: Deborah Talbot