According to the UN, less than 30 percent of researchers worldwide are women. What's more, a UNESCO report states that only around 30 per cent of all female students select Science, Technology, Engineering and Math (STEM) related fields in higher education.
In Uruguay, these numbers are a bit different, with more than half of the people who study science being women. But the situation is still worrying as the percentage of women is barely above 10 per cent in advanced positions in the scientific field.
Lorena Echevarria, Senior Development Manager-Pulp Sales at UPM in Uruguay, is one of the few women who have managed to make their mark here. In charge of UPM's Pulp Research and Development (R&D) team and laboratory in the country, she is determined to break gender barriers and encourage more women to join the fascinating world of STEM.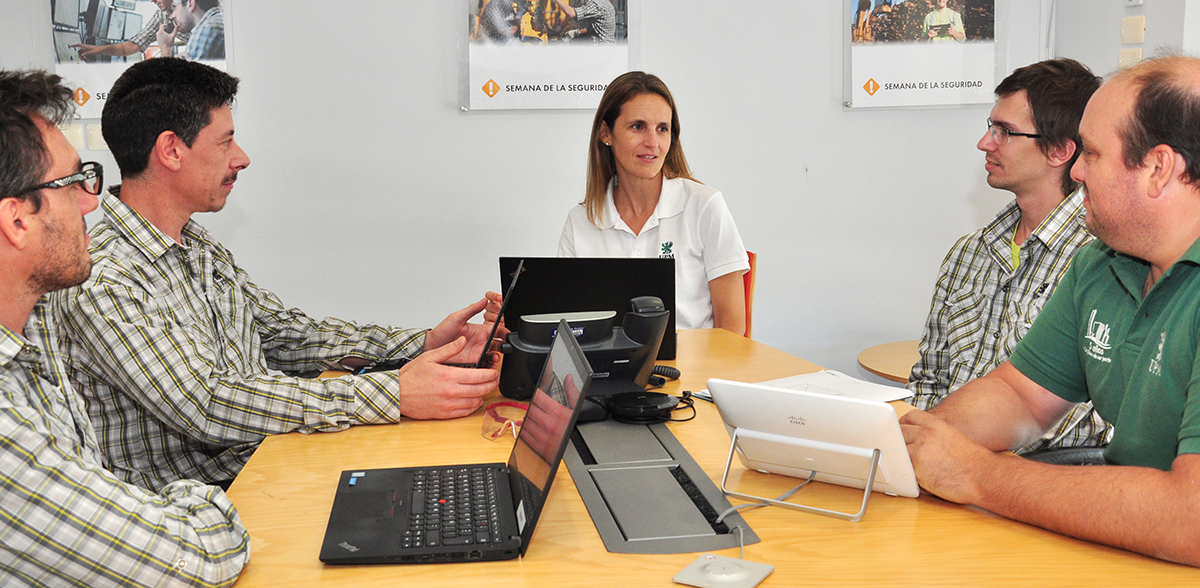 A passion for science
"My father was a math teacher at high school, and my mother, a primary school teacher. As a young girl, I was always encouraged to study what I wanted," she says.
Growing up, she lived in Melo, a city in the north-east of Uruguay. "When I relocated to Montevideo, the capital of the country, to study, I knew going back to my hometown once I graduated was not an option as there were not many professional opportunities in the area." She has always dreamt big and was determined to work hard to achieve her dreams.
Echevarria has a keen passion for science, and her main interest is in being able to use scientific knowledge and technology to develop solutions and find new ways to achieve efficient processes. That's also what persuaded her to become a Chemical Engineer.
When she was an undergraduate student at university, the gap between men and women was not evident, but once she started working, Echevarria faced a male-dominated work environment.
"At that moment, I decided it was time to show my worth and not be put down by gender differences. I do not consider being a woman a setback to my work," says Echevarria. In fact, she strongly believes in the importance of perseverance, willingness, and hard work in helping reach one's goals.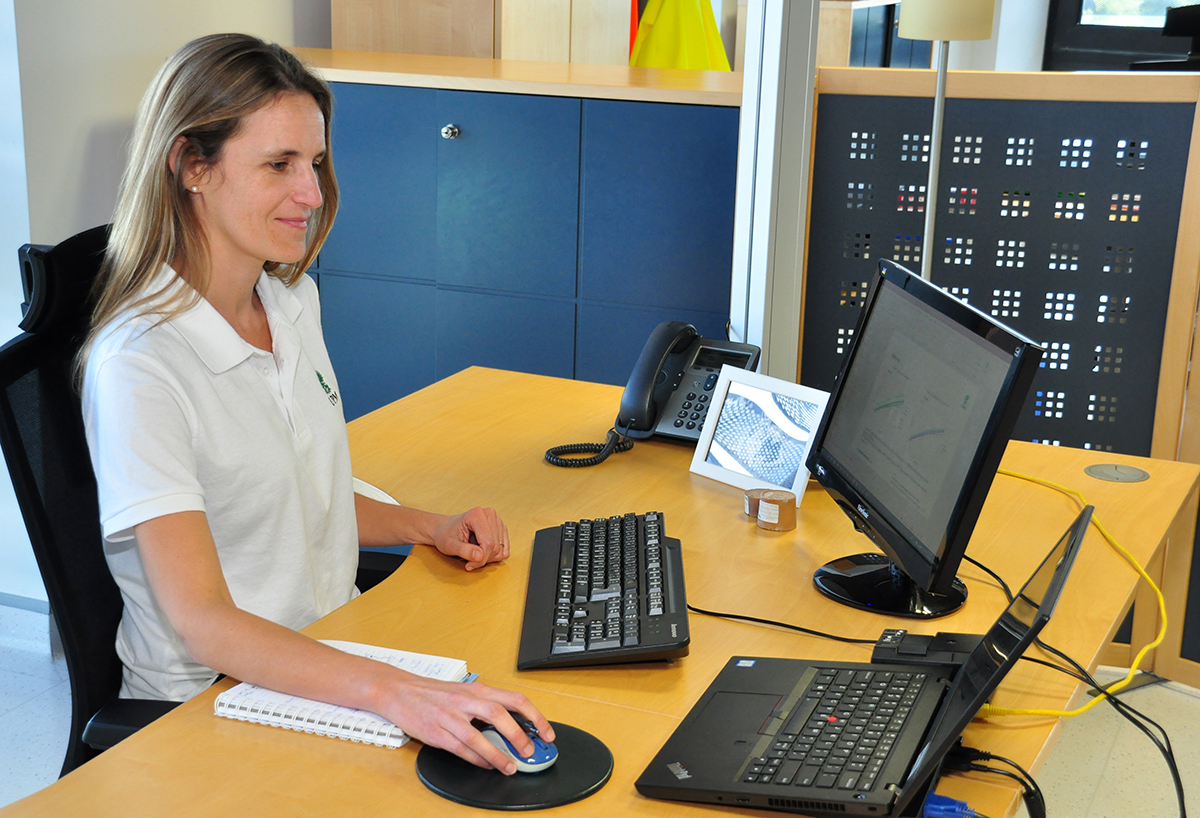 Leading the way to new horizons
Echevarria's journey at UPM started in 2006 when she joined Metsä-Botnia and started working at the pulp mill in Fray Bentos. At that time, UPM only owned a part of the mill, but subsequently, by the end of 2009, UPM had acquired Botnia's share of its Uruguay operations.
"Along with other employees that had joined the company, I went to Finland to receive my training. It was a really interesting experience," she says.
As time went by, Echevarria continued developing professionally, and now she manages and develops UPM's Pulp R&D activities in Uruguay. This includes the technical support and development of Uruguay Operations: eucalyptus plantations, pulp production process and product quality.
"I'm in charge of the R&D laboratory in Fray Bentos, specialised in the evaluation of wood for pulp production. We also do R&D in Uruguay for corporate strategic initiatives, such as sustainability targets 2030," says Echevarria.
"I'm excited about how the installation of the pulp mill has created new opportunities and boosted the development of this area of the country that had its golden days in the twentieth century," she adds.
Day to day, she faces different challenges that push her to the limit and make her strive to reach her goals and get things done. "Along with my team, we have to analyze and find solutions to complex issues of our operations, our clients' needs, also to world challenges that are a priority in UPM's strategy. These topics require R&D, cooperation and teamwork with other areas of the company and also with external partners and universities," explains Echevarria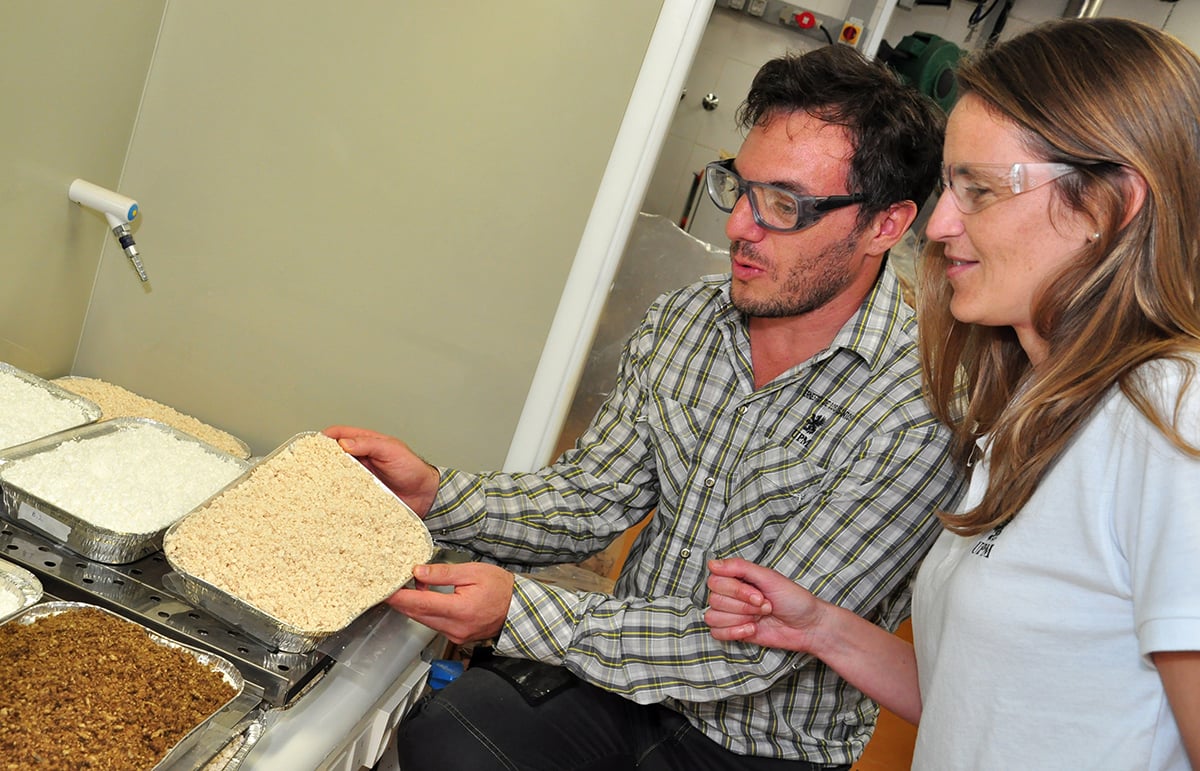 Encouraging more women to join STEM-careers
Echevarria has been happy with her time at UPM and has even raised her family in Fray Bentos.
"I have two young kids, and we're happy to live here. I will always be grateful to UPM for its maternity leave policies. When I was having my first kid, most companies didn't have the policies we have now," she explains. "Being a UPMer, I was able to work part-time during the first six months after my baby was born."
So what advice does Echevarria have for young women hoping to enter careers similar to hers?
"To study and devote themselves to what they really like, also taking into account the type of professional career and lifestyle they aim to have. Science, technology, maths, and engineering, are careers in which you have to study hard and continue learning a lot during your professional life. The world needs professionals in STEM to move forward and solve big challenges. Gender should not hold you back," states Echevarria.
However, she says, "there is still conscious and unconscious gender bias in the society that makes it more difficult for women to gain recognition and have access to senior roles."
"It seems good to me that governments and private companies have policies aimed at accelerating progress in this area," she reflected.
Text: Tamara Ubilla