Go to any store across the world, and it is quite likely that you will run into two of the most iconic achievements of industrial design. One is the instantly recognisable glass Coca-Cola bottle. The other is the square-shaped, flat-bottomed, gable-top carton, so called because the top resembles the 'gables' of a building.
This design was patented as the Pure-Pak® carton by John Van Wormer in 1915, and since then, its story has been one of continuous innovation and development. The first filling machines to make the cartons were built in the U.S. in the 1930s, and twenty years later, Norwegian engineer Christian August Johansen acquired the licence for Pure-Pak® cartons and filling, and the company Elopak (the European Licence of Pure-Pak) was born.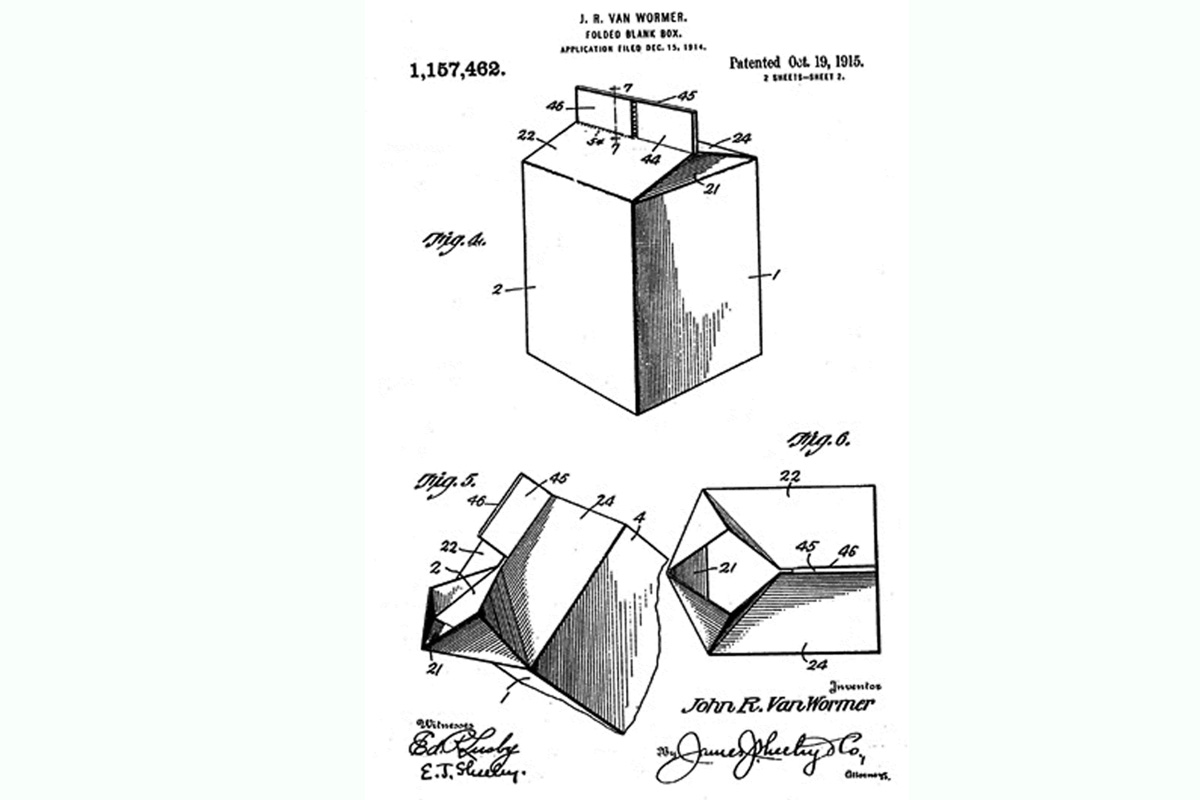 Keeping ahead of the times
While the product itself may be over 100 years old, it has evolved over the years. The Pure-Pak® carton has today grown into a range of cartons incorporating various technological innovations in order to meet changing consumer demands, and enhance convenience, safety and quality.
"We have always worked closely with customers, consumers, retailers, distributors, brands and of course our raw material suppliers. That is the DNA of the company," explains Ole-Petter Trovaag, Director of Packaging Development at Elopak.
This is evident in how much the Pure-Pak® carton design has changed. For instance, the first cartons had a paraffin wax coating to seal in milk and other liquids. This lasted some fifty years before a giant leap was taken in 1966 when a thin layer of PE (polyethylene) coating was introduced. The new layering created a strong barrier against moisture and grease, preventing leaks and food contamination.
That's not all. Food safety was taken to the next level when aluminium came on board at the turn of the following decade. It is used in 'aseptic' or 'sterilised' cartons to prevent light damage and oxidation, preventing the need to refrigerate or add preservatives to perishable food, allowing it to keep for months.
"Food safety and hygiene. On these we never compromise," declares Trovaag.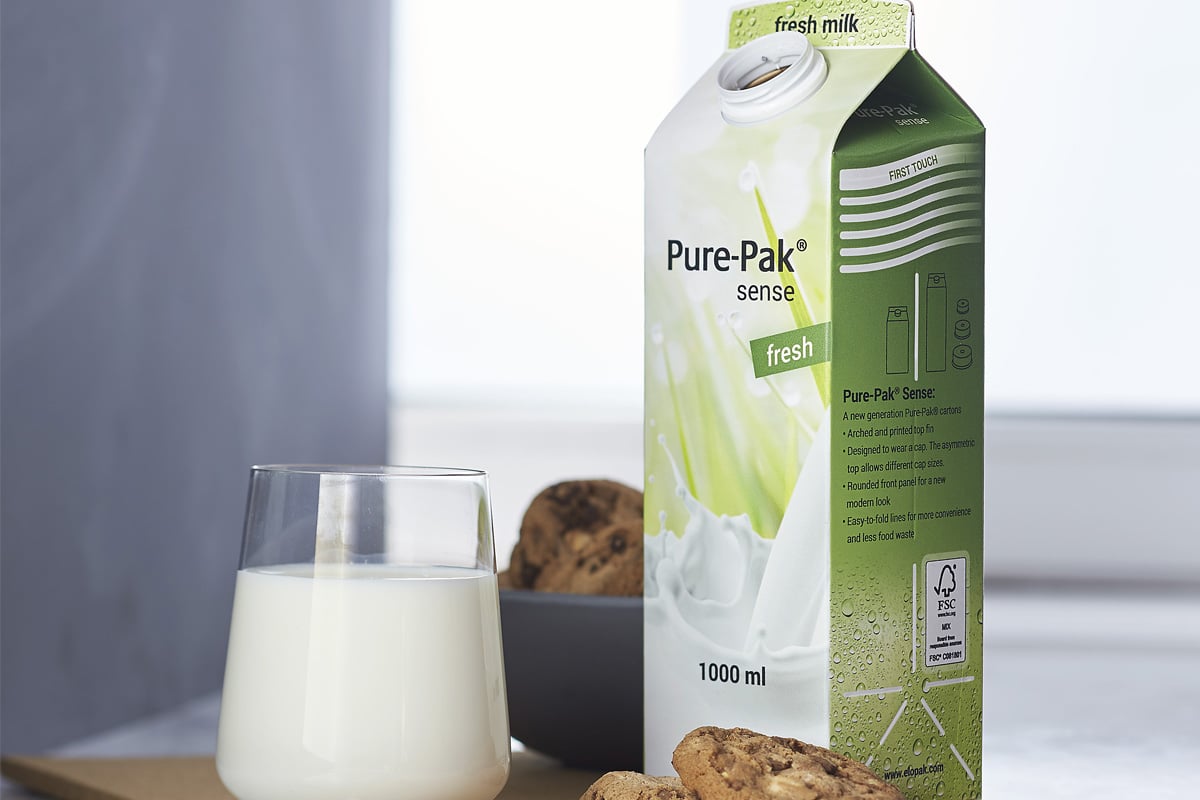 Towards eco-friendly design
Elopak has, over the years, updated its carton catalogue with gusto, maintaining different categories, such as Pure-Pak® Sense, Pure-Pak® Diamond and Pure-Pak® Classic. Design improvements include plastic closures on the top of the carton to improve usability, as well as curved cartons with side windows to make the content visible. All details that subtly but surely influences customers' and end-users' buying decisions.
Along with the new millennium has come rising consumer awareness about environmental issues and the Pure-Pak® carton design continues to evolve to take that into account. Elopak launched the first carton made of certified renewable polyethylene in 2014 to the European market, with 75% of the product made from wood from responsibly managed forests, minimising the impact on the environment.
"Sustainability is key," emphasises Trovaag. "We have a strong belief in our products because our resources are renewable. Material comes from certified and controlled sources.
In 2017, the company also scored another eco-friendly hit with the use of Natural Brown Board in its cartons. Designed to have one less layer, the new cartons have reduced weight and a lower carbon footprint and retain the natural brown colour of the wood fibres used in its production. Elopak claims that these cartons are carbon neutral and 100% recyclable.
Tried and tested
While the needs of sustainability have accelerated the need for more innovation, at the heart of it, the true appeal of Pure-Pak® carton lies in its familiar and comforting design.
"First you see the package, then you touch it, open it and taste the content. And finally, you close it. This procedure happens over and over again, and it has to be understood – this consumer behaviour," says Trovaag.
"The business landscape is becoming ever more complex, there are so many parameters including tougher legislation that we have to take into account. Also, the products are changing. For example, milk consumption is in decline while new products are coming up. Those trends need to be reflected in the packaging," he adds.
However, he is optimistic about the future. As global demand for sustainable and durable packaging rises, Trovaag sees multiple opportunities for Pure-Pak® carton in developing radical new solutions that safeguard our food and drink.
"Our laboratories, testing facilities and cross-functional teams work tirelessly to understand the needs of the growing number of products," concludes Trovaag. "We will never rest on past glories and will continue to perfect and improve Pure-Pak® carton."
Text: Pekka Vänttinen