It all started at record-setting pace. In 2007 'la planta' reached its projected production capacity faster than anybody could have imagined. Originally the mill was intended to produce 1 million tonnes of plantation-based eucalyptus pulp to global markets. Thanks to continuous development and usability improvements along the process, today the capacity of UPM Fray Bentos is 1.3 million tonnes.
"Step by step we have been able to further optimise the different parts of our pulp making process," Vice President of UPM's Uruguay operations Juha Kääriäinen explains and continues. "In order for us to reach high production levels, everything has to click – and in Fray Bentos it really does.
Our mill is in great condition, people are motivated, we have good working practices and a steady supply of high quality raw material."
These are also some of the reasons why UPM Euca has become a go-to pulp for many tissue, specialty paper as well as printing and writing paper manufacturers in Europe and the Far East.
Practical and people-focused
Nearly half of Uruguay's population lives in the city of Montevideo. This also means a heavy concentration of industries, businesses and educational institutes in the capital metropolitan area. In contrast Fray Bentos is a typical rural town situated in the department of Rio Negro.
However, according to Juha Kääriäinen, the town is nowadays surprisingly active. "The economic impact of the mill is apparent. It brings jobs, increases people's buying power and enhances the wellbeing of the surrounding community."
The mill employs directly almost 200 people. And when you include suppliers and subcontractors along the value chain, nearly 800 people enter the mill site daily to work on different operations ranging from production and maintenance to logistics.
When we asked Juha to describe a typical Fray Bentos mill employee, the list of adjectives is admirable. "Diligent, quality-oriented, enthusiastic, multitalented, eager to learn new things. Everyone has a great attitude towards their work. This positive energy is kind of our trademark," he says proudly.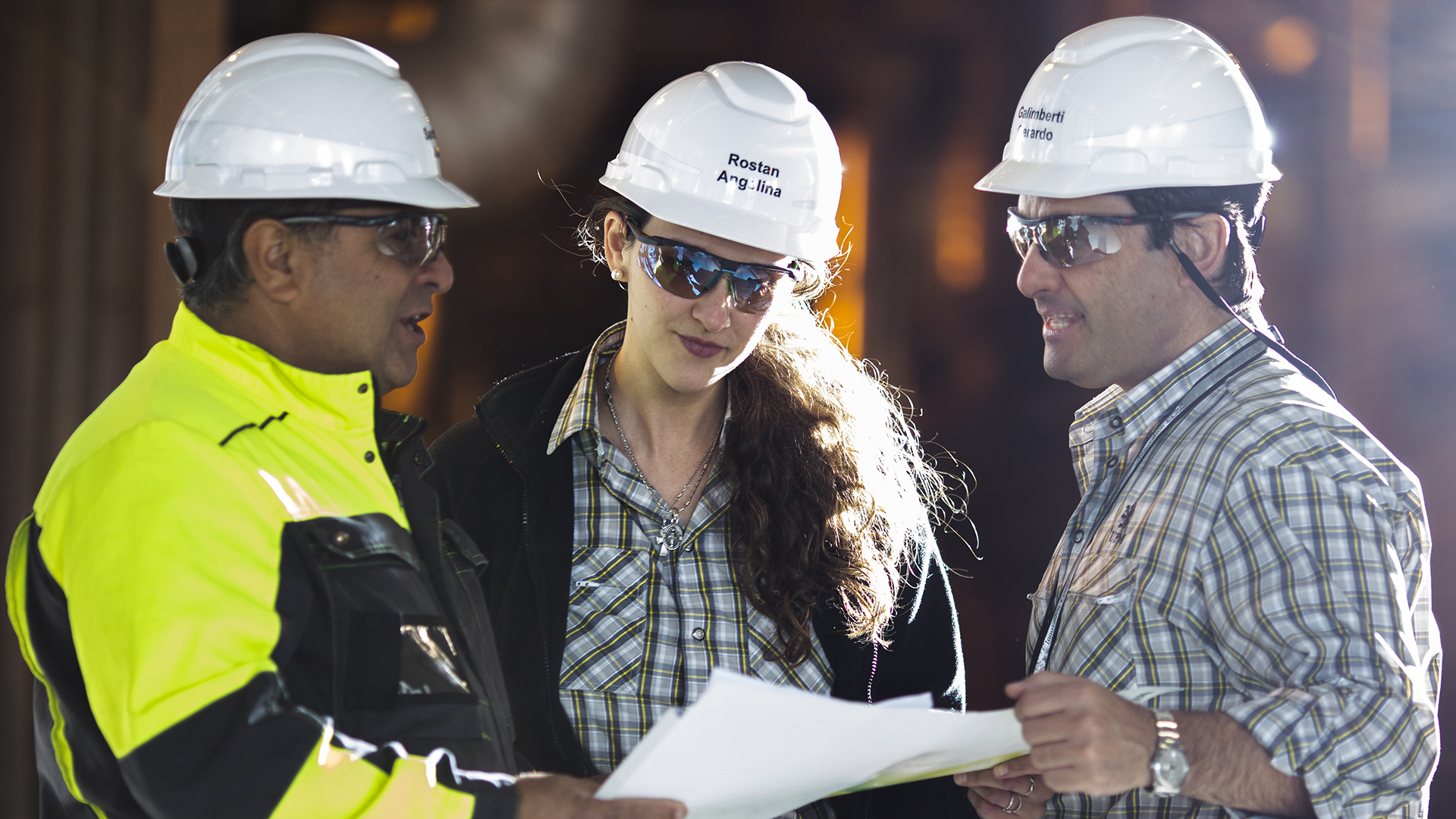 UPM Fray Bentos is renowned for its employee safety. The mill is currently on an over four-year streak of no lost time injuries for UPM employees at the site. Good availability of different pulp making processes is one of the important issues for pulp production. "Good availability means we can run our production uninterrupted and that leads to consistent quality eucalyptus pulp."
Juha welcomes everyone to experience world class pulp making first hand. "Our doors are always open. For example, local student and teacher groups are frequent visitors."
Motivated pulp experts and local talent
The internal culture of the mill fosters continuous development. When the Fray Bentos construction project kicked off in 2004, there was a need to recruit engineers and mill workers with good basic skills.
Now, more than 10 years later, these same people have developed into sought-after professionals.
"Many mill technicians have advanced in their careers and have, for example, been promoted into shift and day supervisors. In addition, engineers originally from the Fray Bentos mill are now working in UPM sites all over the world," Juha says.
To advance technical skills and engineering expertise in rural areas, UPM and the Technological University of Uruguay (UTEC) established a Regional Technological University (ITR) in Fray Bentos. Opened to students in 2016, the new university focuses in mechatronics, renewable energy, transport and logistics.
"Our own specialists and partners are regular guest lecturers at the university," Juha says. The mill has also arranged several young talent training programmes.
"The most educated people used to come from large university cities such as Montevideo. Now more and more of our employees are locals, from other rural parts of the country or returning expats."
Ensuring raw material supply
The wood raw material has the single most significant effect on pulp quality. Nearly all the wood used in the Fray Bentos mill comes from UPM Forestal Oriental – UPM's own eucalyptus plantation forestry company – or through their Fomento Programme.
UPM Forestal Oriental manages about 250,000 hectares of land, of which approximately 60% is planted with eucalyptus. The rest of the land is protected or is used for forestry-related infrastructure, cattle grazing and other non-plantation operations. The plantations are certified to both FSC® and PEFC™.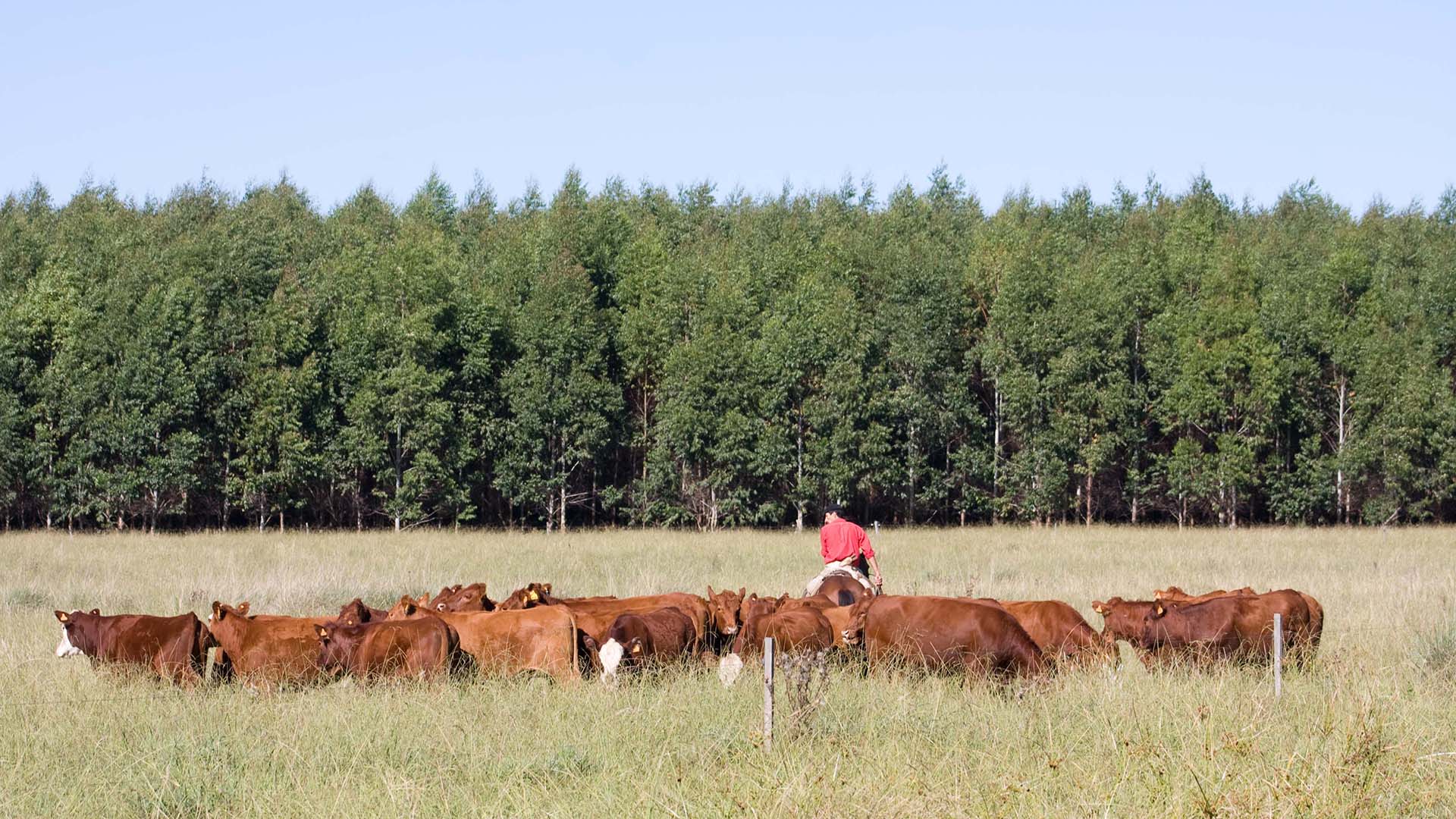 In practice, Fomento engages independent local landowners to diverse agriculture through sustainable eucalyptus production using UPM's seedlings.
"This arrangement guarantees we have a good understanding of the raw material and how it affects the fibre properties of our UPM Euca pulp," Juha Kääriäinen says.
UPM Forestal Oriental has two advanced nurseries where they have developed and propagated highly-productive, locally adapted eucalyptus.
"One of the advantages of eucalyptus is that it grows fast. Still, what we are doing here is long term work. If we plant one of our seedlings with certain properties today, the wood is available on our fibre line 10 years from now," Juha says.
The mill's own eucalyptus laboratory analyses samples frequently and gives instant feedback on how fibres behave in the production process.
"We are able to run our production uninterrupted, ensure consistent quality and ultimately reduce risks for our customers."
Monitoring the environment
UPM Fray Bentos is located on the banks of the River Uruguay which acts as a natural border between Argentina and Uruguay.
The river is also a vital part of the mill's logistics solution. Pulp units are transported using river barges downstream to the port of Nueva Palmira, where they are in turn loaded into larger ships heading to Europe and the Far East.
Since the start-up of the mill, the authorities of both countries and UPM have conducted continuous monitoring of the mill's environmental performance with the help of independent researchers and experts.
The monitoring has concentrated mainly on air emissions, water effluents and waste. The water quality of the River Uruguay has been the special focal point of these studies. A great example of this monitoring is an extensive study of the fish populations in the River Uruguay.
"More than 10 years' worth of cumulated monitoring data hasn't revealed evidence that the mill would have a negative impact on the river and its inhabitants. We communicate transparently on environmental issues and share our study results to all stakeholders," Juha Kääriäinen says.
In 2012 UPM Fray Bentos became the first non-European mill to be certified in accordance with the voluntary EU Eco-Management and Audit Scheme (EMAS). EMAS promotes legal compliance and mitigation of environmental impact on the local area.
Watch the video where local residents from Fray Bentos share their thoughts about the possibilities and economic boost the mill has created.
Related stories:
​2 May 2017 - UPM Fray Bentos pulp mill does not impact on Uruguay River
15 September 2016 - UPM supports the founding of a Technical Institute in the south-western region of Uruguay