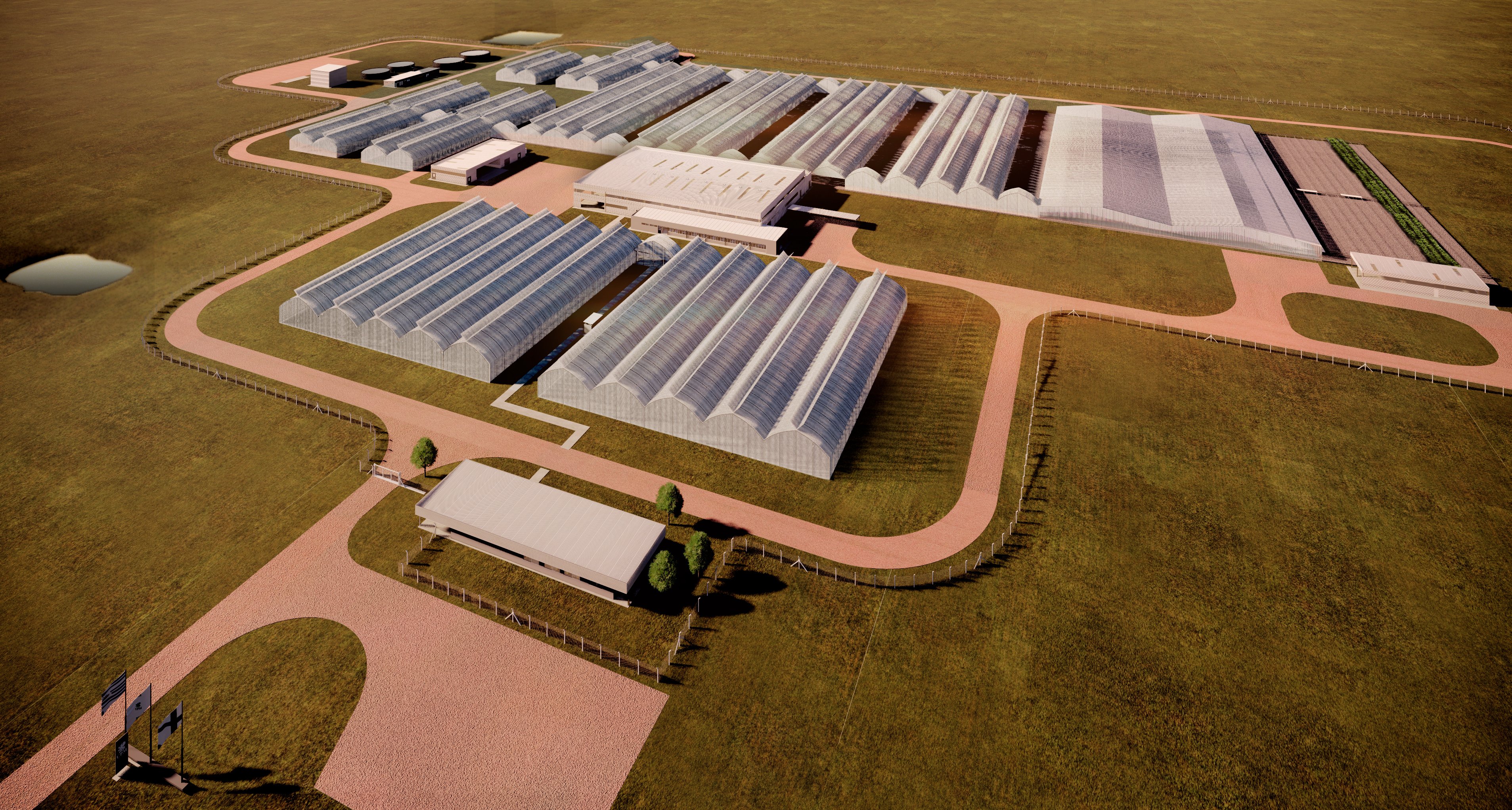 (UPM, Durazno, July 28, 2020, 10:00 GMT-3) UPM begins the construction of its third nursery in Uruguay, located in Central Uruguay, about 10 kilometers from Sarandí del Yí, Durazno. The investment is approximately 25 million dollars, as communicated in 15 May 2020. . The modern nursery will have an annual production capacity of more than 10 million seedlings of Eucalyptus dunnii and Eucalyptus grandis.
The new nursery will ensure the required annual planting capacity to supply the new UPM Paso de los Toros mill.
"This is another important milestone for UPM's operations in Uruguay and for the development of the forestry sector in the country. It shows again the confidence the company has in Uruguay and the capability of our team to lead transformative projects in rural Uruguay in a responsible manner, with focus on sustainability, environmental performance, safety and production" said Marcos Battegazzore, vice president of UPM operations in Uruguay.
UPM currently owns two nurseries located in Paysandú department that produce more than 30 million seedlings a year and will continue to operate in the same way.
Qualified employment and training for Central Uruguay
About 200 jobs will be created during the construction phase of the new nursery, which is estimated to last 18 months.
The nursery operation is scheduled to start in the first half of 2022 and the delivery of plants in the second half of the same year. The nursery is expected to create 120 permanent jobs.
Training programs will be developed in the area in order to have trained personnel for the needs of the nursery.
Modern nursery features
The design and production process of the new nursery will be based on the best available techniques and equipment available, as well as the company's experience in managing the nurseries since 1991.
The nursery will have metal-frame greenhouses with intelligent computerized control of temperature and humidity, a biomass-based heating system and aluminum rolling tables.
In addition, it will have a high precision fertigation system to supply water and nutrients according to the needs of the plants. Said system will operate in a closed circuit, recovering surplus irrigation for reuse in the nursery itself and without generating effluents.
UPM
We deliver renewable and responsible solutions and innovate for a future beyond fossils across six business areas: UPM Biorefining, UPM Energy, UPM Raflatac, UPM Specialty Papers, UPM Communication Papers and UPM Plywood. As the industry leader in responsibility we are committed to the UN Business Ambition for 1.5°C and the science-based targets to mitigate climate change. We employ 18,700 people worldwide and our annual sales are approximately EUR 10.2 billion. Our shares are listed on Nasdaq Helsinki Ltd. UPM Biofore – Beyond fossils. www.upm.com