My first assignment at UPM was on a project called ERP Vision implementing new SAP S/4 HANA. This IT renewal is one of the biggest strategic projects at UPM, enabling new Enterprise Resource Planning (ERP) for Pulp Business and Finance. My tasks revolved around planning and delivering the Finance organization's change management activities within the project. We wanted to secure business readiness by planning the change, communicating it efficiently with stakeholders and by training 1400 people globally across 6 different countries.
Being part, such a complex and strategic project was a humbling experience. The project's magnitude helped me acquire new perspective and knowledge. Its scope gave me the opportunity to work with different people within the UPM organization – from our specialist, to directors and top management. There were times when things felt a little hectic and chaotic, but having the support of seasoned professionals and a big project team helped provide focus and clarity to the work at hand.
Supporting three business go-lives in Uruguay
My work quickly evolved as I started supporting two additional IT system roll outs with heavy dependencies on the ERP project. I was mentally prepared for two months to move together with my spouse to Uruguay while acquiring tourist Spanish skills. The following months after my arrival I spent getting to know the local team and coordinating work and responsibility for headquarter-led projects.
While in Uruguay, I was able to optimize the training plans better to facilitate the local needs. More importantly, I was able to talk with most of the key users, hear their expectations and thoughts and translate them into action for our global and local teams. The role was demanding, but knowing I was helping a team operating at its limits made it even more rewarding.
Having lived in five different countries, I was accustomed working in multicultural teams and cross-border projects. Regardless, I had never experienced anything on this scale while working between 3 IT projects, co-operating with 8 companies, supporting 4 teams, 3 continents and 3 languages. The project has shown me how it is to run a project in truly global operations. Operating under our project reality taught me three things:
Plan well in advance.
Be proactive in terms of actions and dialogue.
Be ready to pivot in any time.
Working in Uruguay also gave me an insight into the country and continent, that I wouldn't have acquired otherwise. It gave me not only an interesting glimpse into UPM's business, but also into the company's involvement in projects that benefitted the local communities including those, that support small business owners in the region and educational programs, just to mention few.
The Uruguay I'll miss is a mixture of warm friendly people being open, present and positive. Asado, the tastiest barbecues prepared lovingly by the fire. Hot mate shared with friends all day long. Passionate sportsmanship. Breath taking nature and the kind of heat a Finn will never experience in Finland outside a sauna.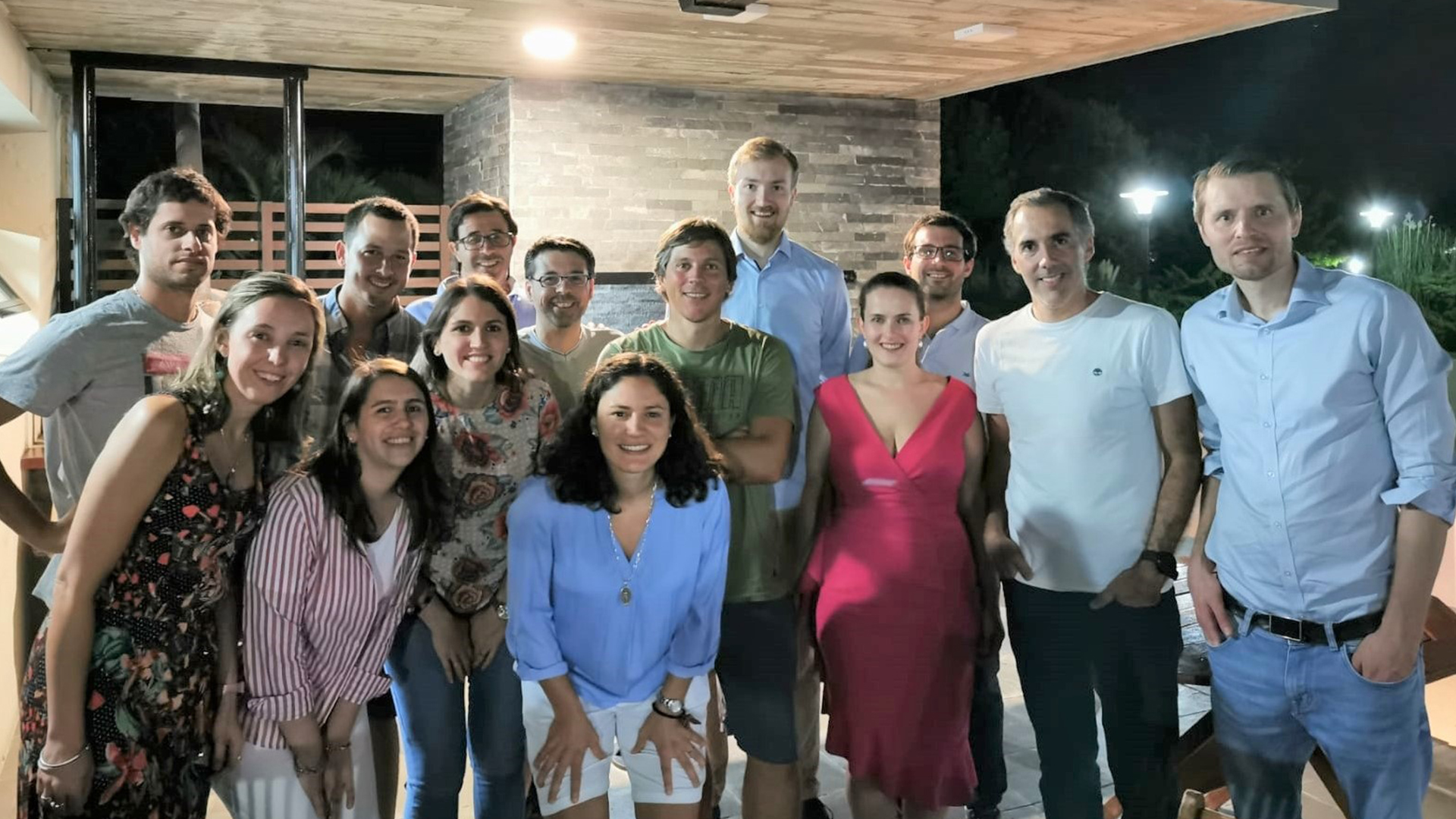 Afterwork team asado hosted by our boss Alejandro.
Life at the UPM headquarter in Helsinki
Having returned to Helsinki, I am excited to work in a yet another team and project. Now leading and developing our Finance Operations Effective Learning project. Our aim is to create a UPM culture where knowledge is proactively shared for the benefit of the community to gain 360 organizational view along end-to-end process understanding. We wish to encourage both experts to share their knowledge as well as to help individual to enhance their continuous learning and building meaningful skills benefiting their unique needs and career aspirations. We organize monthly trainings with global reach of almost 600 people while managing a learning platform and leading co-operation initiatives across our matrix organization.
Life at the UPM headquarters is always interesting, as it is the heart of UPM's global operations. I am happy to be back to our CEO's quarterly financial performance insight, the Service Design Community meetings and Finance and Control Development Team Days where insights, priorities and news from the management are shared. I'm also looking forward to the new routine of the biweekly Group Accounting and Reporting team meetings with my new team and get to know my project team more personally while catching up over the coffee, going to lunch and heading to yoga or circuit training with them after work.
I consider myself very lucky not only because I have amazing colleagues, managers and admirable leaders, but because of the environment they have enabled. I feel that I have the organization's full support and safe environment to develop, challenge and grow my talent. I know I can always turn to my boss and my mentor. I'm never afraid of asking our many experts for guidance or advice in their area of expertise. And when times get difficult, such as the one we're facing with COVID-19, our leaders rise to challenge to ensure that all UPMers and our partners are safe and feel secure. My experiences these past twelve months have been rich with learnings, emotions and people and I'm so proud to belong to this gang.