Mid-Autumn Festival, also known as the Moon Festival and the Harvest Moon Festival, is an autumnal celebration on the 15th day of the eighth month of the lunar calendar. It has been celebrated since the early Tang Dynasty (618-907) and is hugely popular across East Asia.
As is the case with the Lunar New Year, spending time with family is perhaps the most important element of Mid-Autumn Festival. Relatives spread across multiple cities and countries always make the effort to gather for the Mid-Autumn Festival to share a meal together.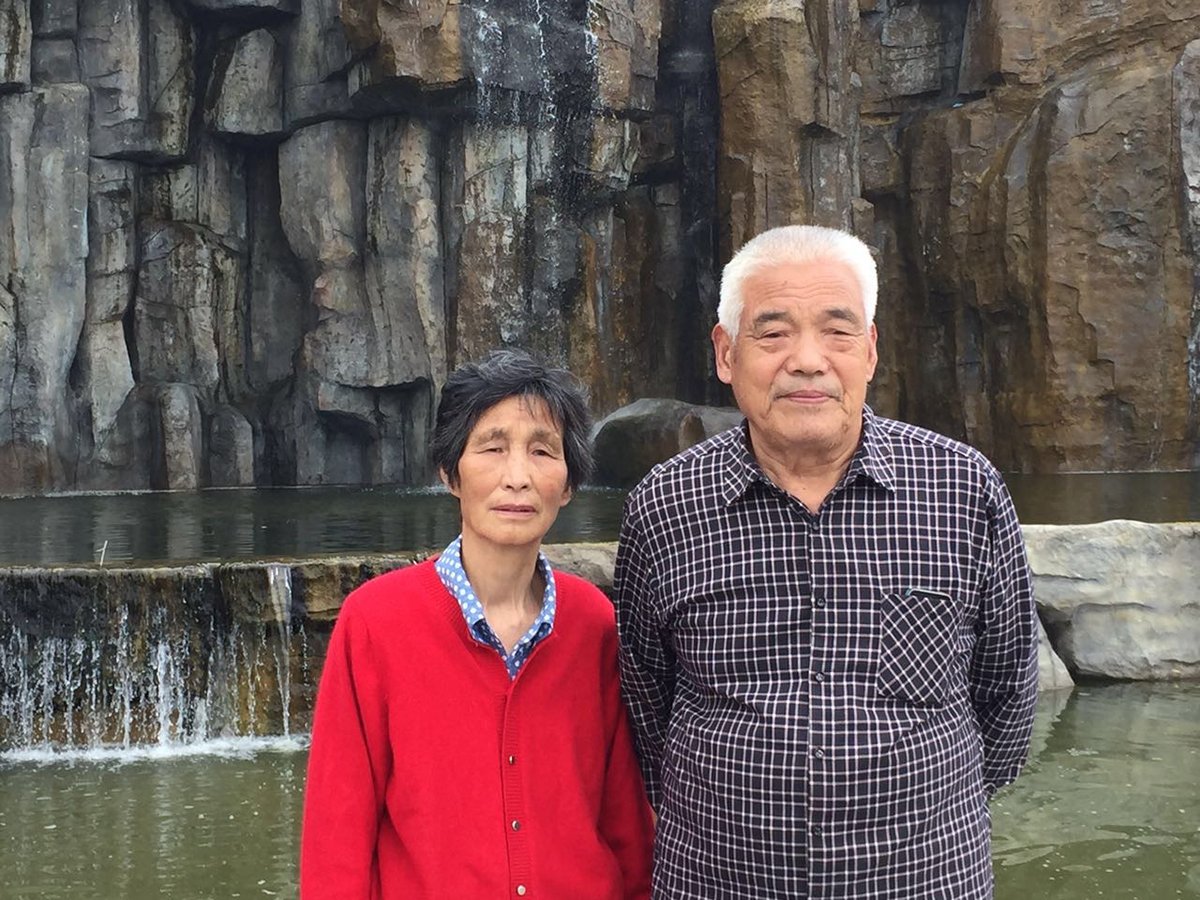 Liu Shusheng and Yang Zhengmei are preparing for the most unusual festival of their lives. Photo credit: Lorelei Yang
An unusual celebration
This year, the ongoing COVID-19 pandemic is throwing a wrench in many people's usual Mid-Autumn Festival plans. Liu Shusheng and Yang Zhengmei, a couple in their eighties in rural Henan, China, would normally look forward to visits from their adult children and their families, most of whom live in other parts of the country. This year, although the Chinese government is encouraging domestic tourism to boost the country's sagging tourism sector, continued concern about the spread of infection has led the couple to urge their children to cancel their customary trip.
Additionally, Liu and Yang would usually enjoy many celebratory meals with local friends. However, given most of those friends' advanced ages and health risks, those meals are unlikely to happen this year. Instead, they will celebrate with their youngest son and his family, who live nearby. However, they're taking this year's scaled-down festival in stride and plans to videocall their children who can't make it home. "It's all much easier now," says Liu, "because WeChat is almost like having them here."
In many major north American cities, where there are 5.5 million people with Chinese heritage, continued social distancing restrictions are playing havoc with Mid-Autumn Festival plans. New Yorker Vivian Chen—who has yet to make concrete plans—says her Mid-Autumn Festival observation this year will likely be "a bit boring" given continued social distancing measures and bans on large in-person gatherings. Likewise, Canadian teenager George Wang expects this year's Mid-Autumn Festival celebrations to be quite muted, as he and his parents will observe the holiday at home.
Many Chinese expatriates who would ordinarily celebrate with friends have scaled their plans down this year. Portland, Oregon resident Donna Liu would ordinarily spend the days surrounding the Mid-Autumn festival either hosting or attending dinner parties with a close-knit group of fellow Chinese immigrants. This year, she and her husband will celebrate at home. "We'll buy mooncakes at the Chinese grocery store, but that's about it," she says.
However, some traditions persist. In Hong Kong, Gavin Huang expects he'll attend the Causeway Bay Fire Dragon Dance in Tai Hong. This local tradition, which mysteriously began in 1880, is expected to continue this year with nightly performances from September 30 to October 2.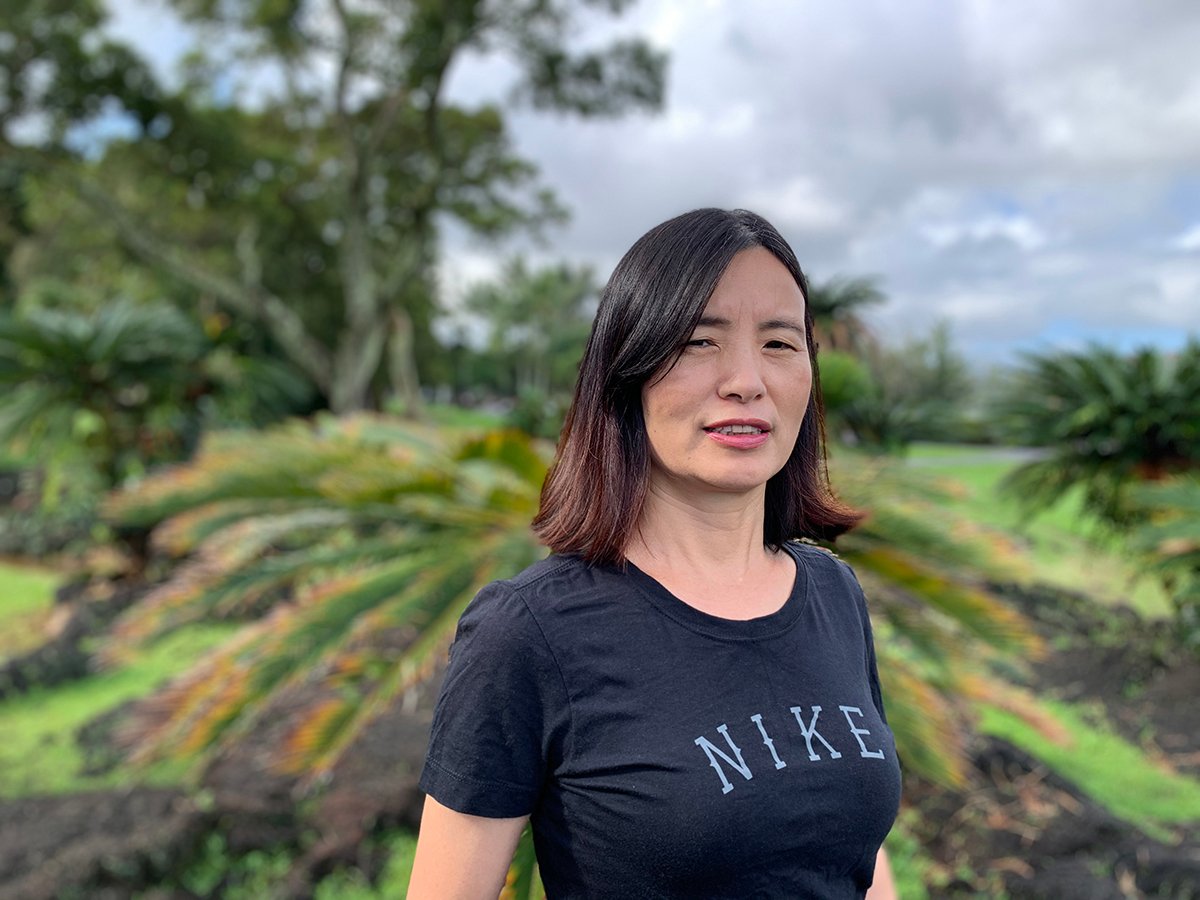 Oregon-based Donna Liu is planning a much more subdued celebration this year. Photo credit: Lorelei Yang
Autumn Festival means food
To millions of Chinese, Taiwanese, Indonesians, Singaporeans, Malaysians, and Vietnamese, mooncakes are an integral part of this holiday. Traditionally, these are dense pastries that can be variously filled with lotus paste and salted egg yolk, red bean or date pasts, or fruits, nuts and seeds.
For more information on mooncakes, see our article from last year's Autumn Festival here.
Mooncakes are not, however, the only food eaten at this holiday. In Japan—where the holiday is called Tsukimi—small, round, white rice dumplings (tsukimi dango) are the most traditional food. Other traditional foods include mochi made in the shape of rabbits, made so because the moon's craters look like the imagery of a rabbit pounding mochi; dishes involving raw or over-easy egg, which evoke the bright full moon, on top; and fall fruits and vegetables such as chestnuts, kabocha, persimmons and pears.
In South Korea, where it is called Chuseok, this holiday is marked by the making and consumption of songpyeon, steamed rice cakes made with finely ground new rice and filled with sesame seeds, chestnuts, or red beans. As songpyeon are steamed over layers of pine needles, the process of making them releases aromatic pine scents evoking fall into the home. Paying respect to one's ancestors is also integral to the holiday; this entails ancestor worship rituals known as charye and cleanings of ancestral tombs.
Regardless of how this year's celebrations take place, these celebrants won't take this year's Mid-Autumn Festival for granted. Despite—or perhaps due to—the challenges wrought by COVID-19, they appreciate their good health, loved ones near and far, and good fortune more than ever. In times with few, if any, precedents, it is comforting to indulge in centuries-long traditions, admire the full moon and reconnect with one's culture.
Text: Lorelei Yang