UPM provides renewable solutions for various end uses – and pulp truly is a biomaterial with limitless opportunities for a future beyond fossils. Collaboration with customers, suppliers, students and other stakeholders is a key to finding new inspiration and contributing to sustainable development now and in the future.
UPM's collaboration with the Shanghai-based Tongji University College of Design and Innovation began as far back as 2015 when for the first time together they explored the limitless possibilities of UPM's wood-based products.
This time the cooperation focused on pulp. The students of Design and Innovation were eager to have the opportunity to work with a recyclable biomaterial that was completely new to them.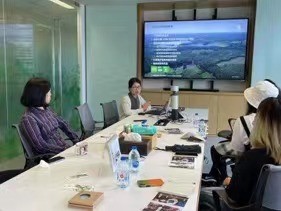 UPM Pulp's APAC team discussing pulp production and characteristics with students of Tongji University.
Jiao Mo, Associate Professor at Tongji University College of Design and Innovation, said: "Not only does pulp have a low carbon footprint, but it is also a very expressive material. It can be used to create industrial solutions and consumer products alike but can also be shaped into sculptures that are full of powerful artistic expression."
Watch the video to see what kind of creative design concepts the students developed. Below is a short presentation of some of their design ideas explained by the designers.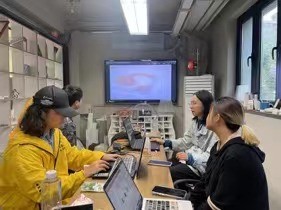 Tongji University students presenting their creative designs made from pulp.
Tap on the video to watch the interview for more details on the concept and creation of the designs
Introduction of the students' design concepts
Pulp tile designed by Danqi HUANG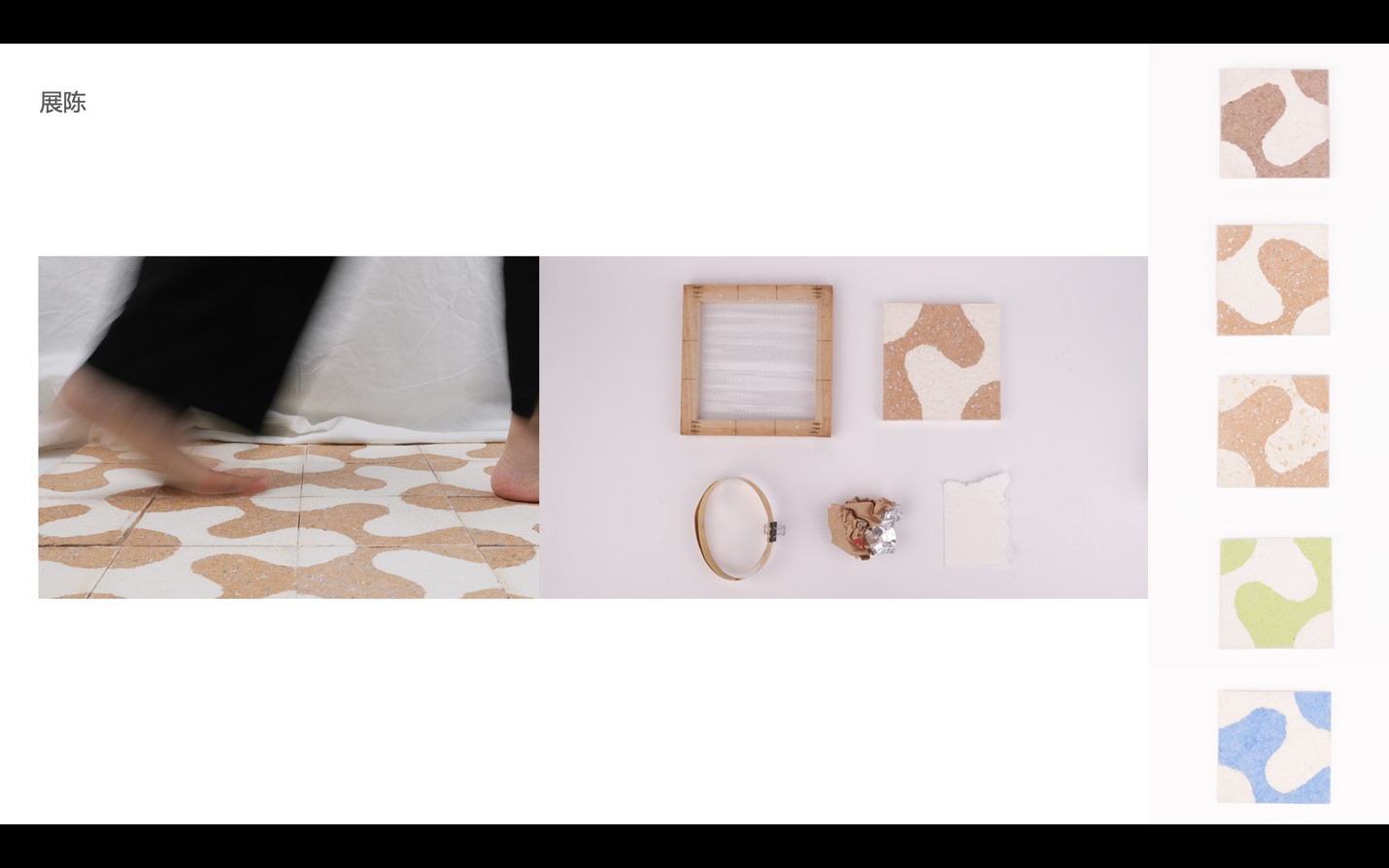 Pulp is a natural biomaterial. Paper bricks made of pulp are firm and soft at the same time, giving life more natural sensations. Using it as flooring imparts a sense of gentleness and comfort. Most objects on Earth produce various motions through the interaction of forces. The wood fibres in pulp are intertwined and interwoven, so that the paper bricks can be shaped. In the design of the pattern the designer uses a wooden frame to fix the copper sheet and relies on the elasticity of the copper sheet itself to shape the pattern mold. When the paper bricks with these patterns are combined together, they create a sense of flow.
Jewellery box by Zhaohan LI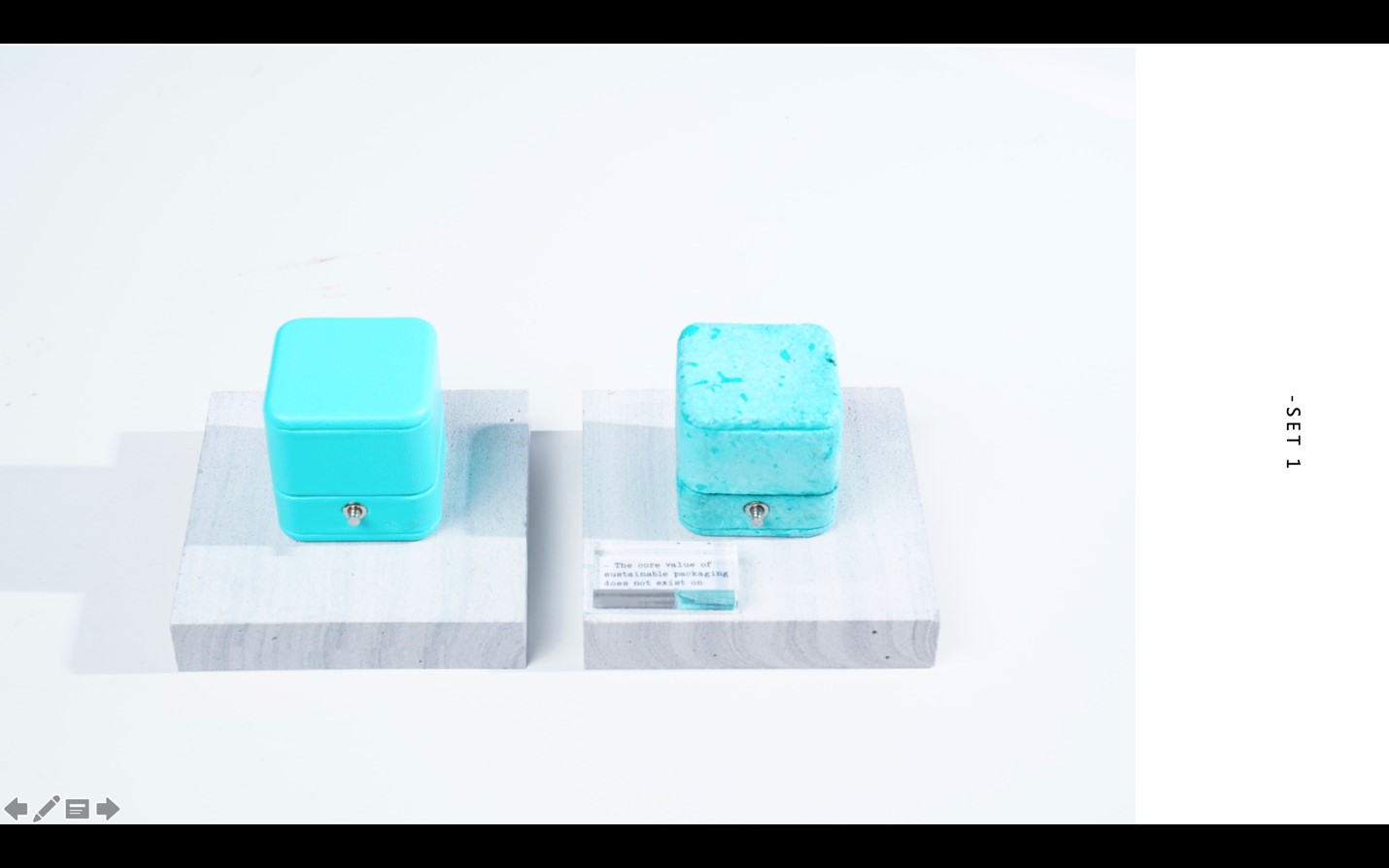 Recycled pulp packaging may not be perfect but it can be recycled and reused to promote a more sustainable lifestyle. Non-toxic sustainable jewellery boxes made of recycled paper pulp and recycled materials from shopping residues are compared with a real jewellery box to illustrate the designer's perspective. Each represents that the core value of sustainable packaging does not exist on the "surface". If consumers can see through the smokescreen of beautiful packaging, sustainable development for industry will be easier to achieve.
TIME design by Yilang JIN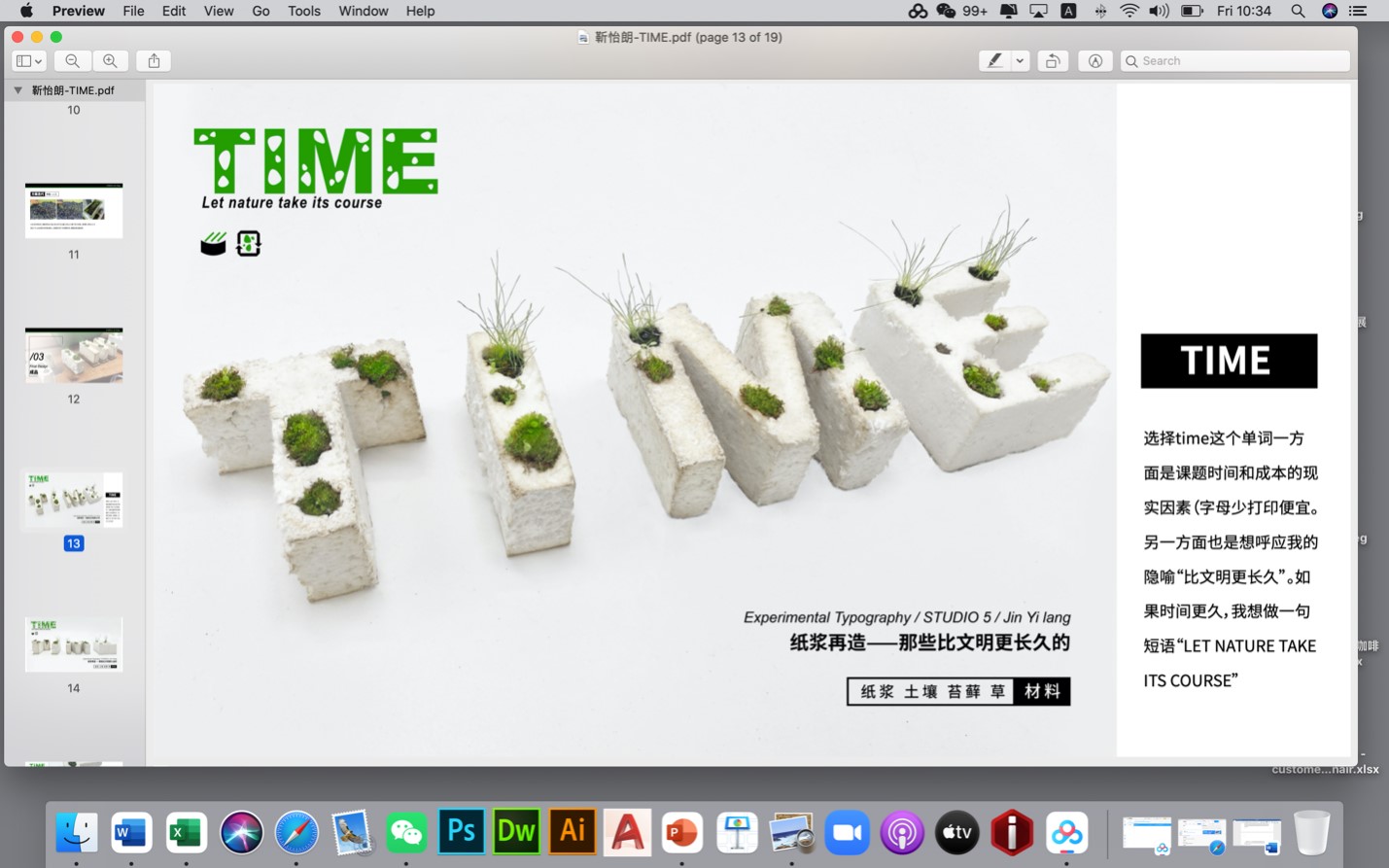 Human beings and forests exist in a circular symbiotic relationship, and the vitality of nature is far longer and more resilient than civilization. Humans perpetuate the existence of the forest while taking from it at the same time. Pulp is a wood-based material linked to nature. As a creation of human society, it has naturally become a bridge between nature and civilization. The sans serif font used for the text has a strong industrial feel, which contrasts with the organic form of plants and the irregular texture of pulp products.
Rainforest by Jinming ZHOU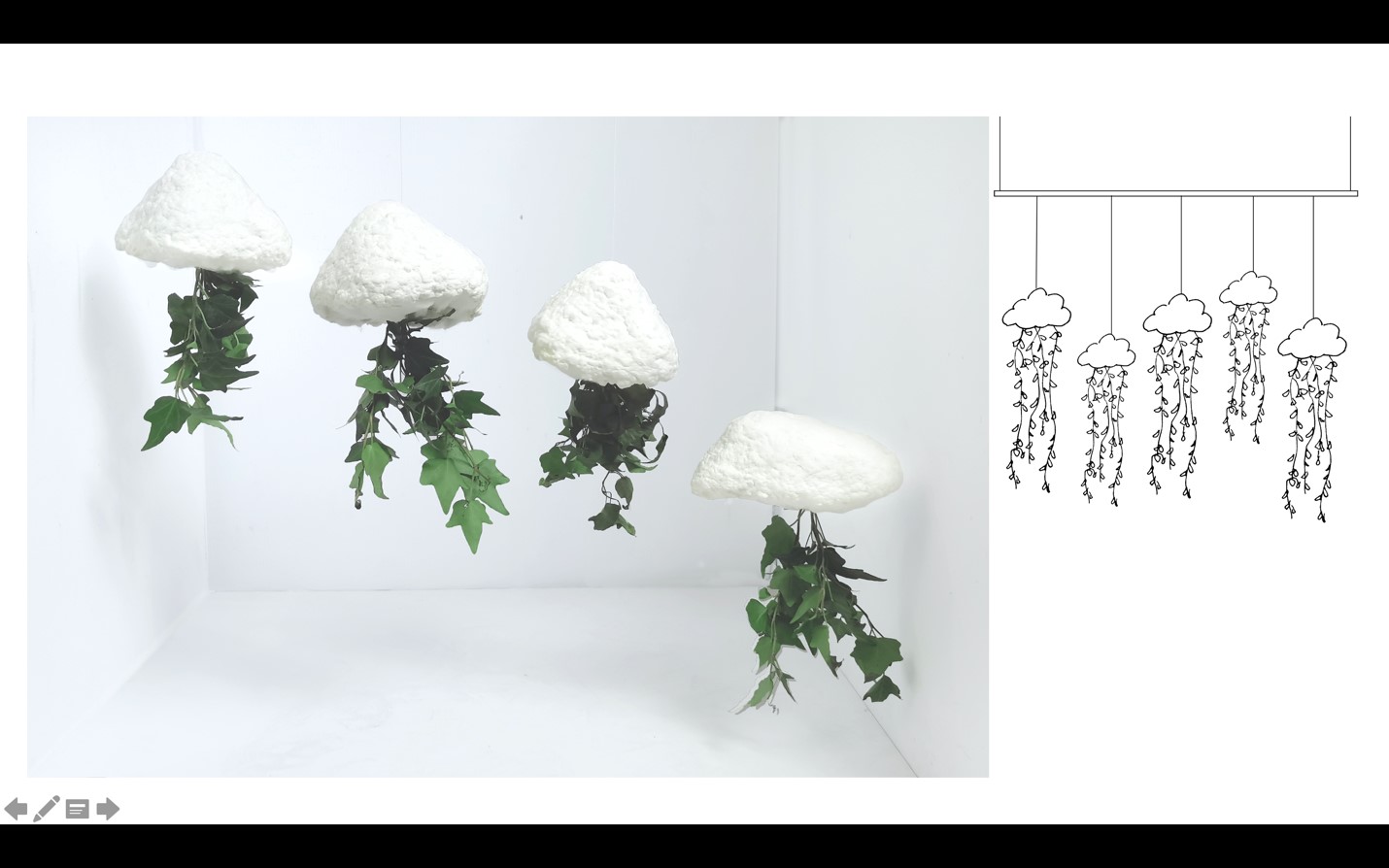 Forests are the lungs of the earth, providing humans with a clean living environment and a green treasure house. As people pay increasing attention to environmental protection, they develop their own thoughts and methods about how to live in harmony with nature on a daily basis. Pulp is derived from wood, and wood is born from roots. Clouds made of pulp hang in the air. Vines planted in the pulp clouds hang down and spread downward, like a green waterfall flowing out of the clouds. Small urban rainforests have formed around people.
Summit plant fertilizer by Yiwei LIU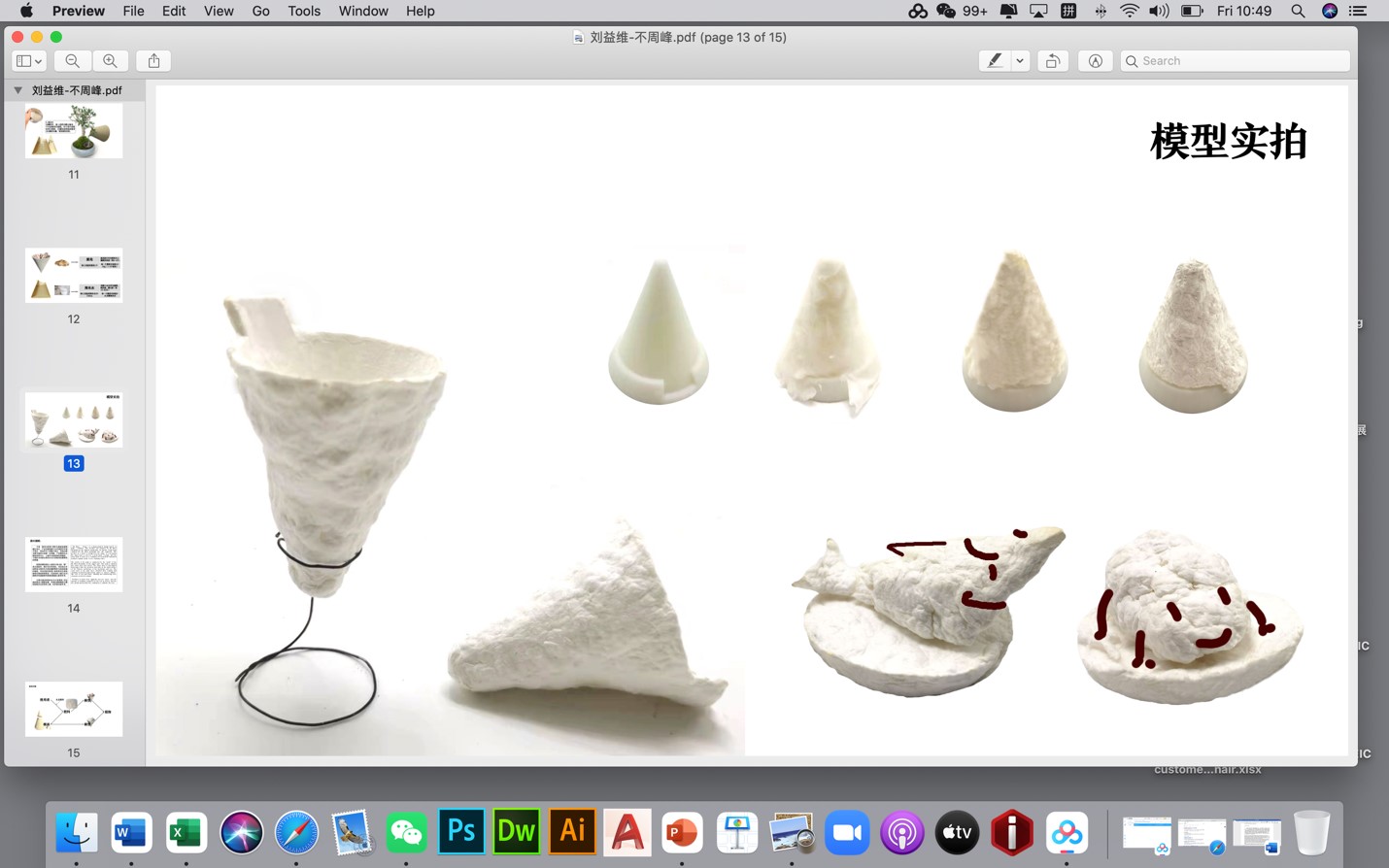 Summit Plant Fertilizer is a design based on pulp and fertilizer. The product was inspired by Bu Zhou Mountain from Chinese mythology. The product as a whole is designed in the shape of a mountain. The upper part is used as a mold made of pulp and the lower part is used as a container for household fermented fertilizer, which consists mainly of water that has been used to rinse rice. The peak is divided into inner and outer layers. The inner layer is fan-shaped hard paper featuring classical gods and mythological creatures from the Classic of Mountains and Seas. The outer layer is the pulp layer obtained after soaking and crushing household or recycled paper to achieve affinity.
The circular life of pulp by Peiyuan YIN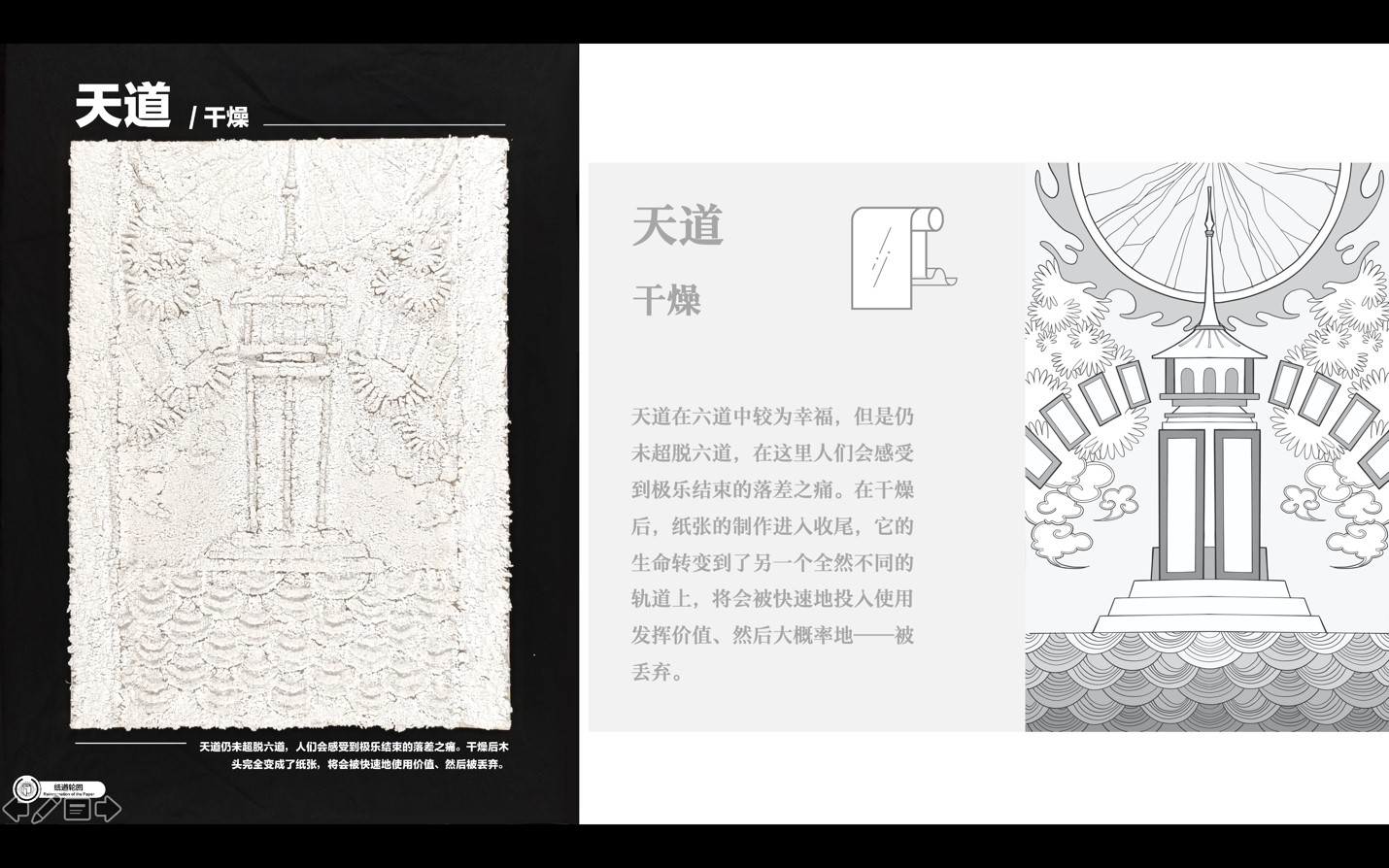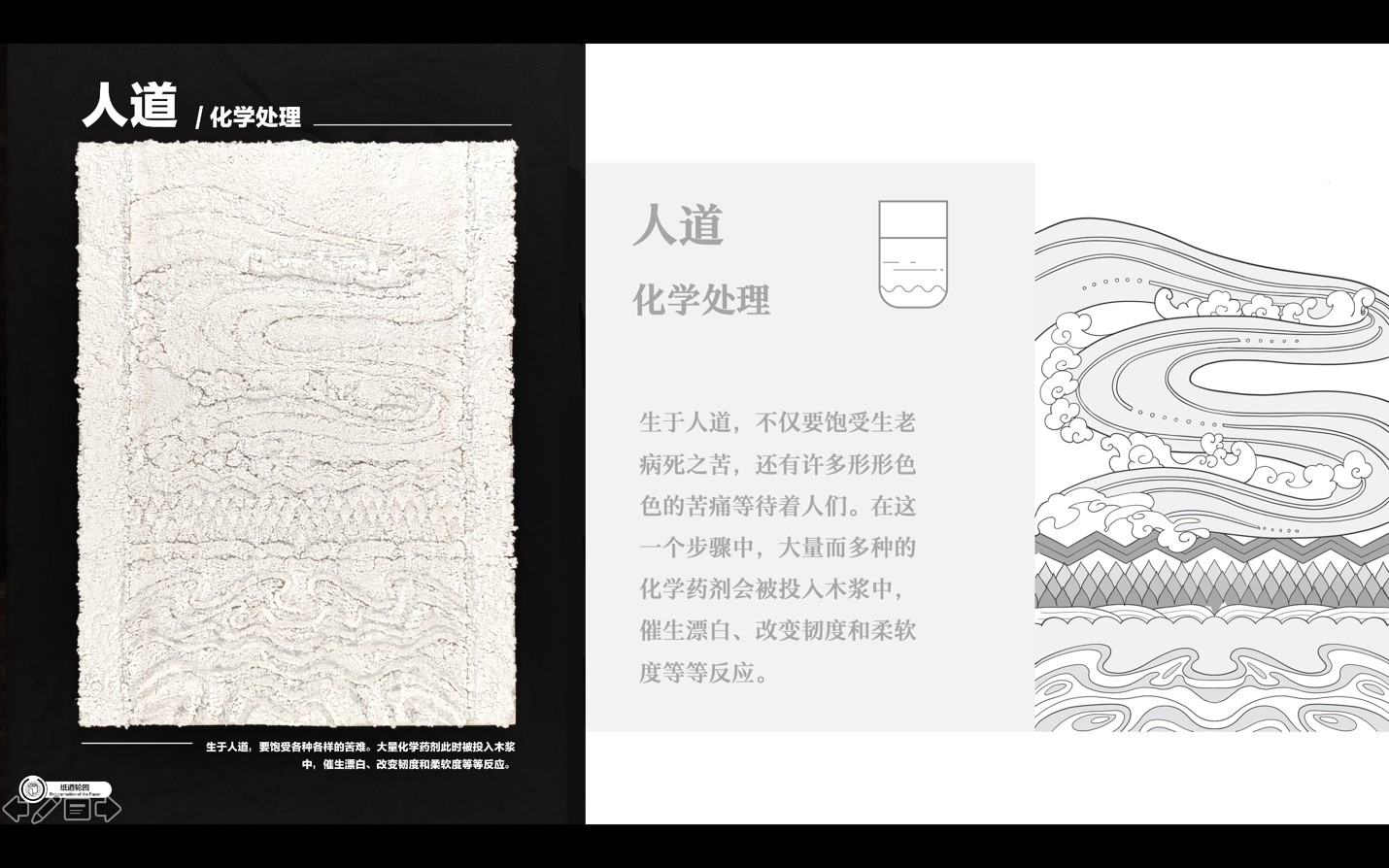 This work was inspired by the classic Thangka in Buddhism: the six realms of existence. Using allusive design techniques, the designer used pulp to create six reincarnation illustrations that embody the reincarnation of the pulp making process. While the process brings rebirth to pulp, it retains its initial vitality. Pulp is the new life of trees. The designer wants to express how our responsible consumption helps pulp return to the cycle of nourishing trees.