The lives of Agustina Ramos (22) and Azul Díaz (21) seem to have moved along parallel lines since they first met when they were 16 years old. Both hail from the city of Paso de los Toros in Uruguay and studied to be technologists in chemistry at the UTEC university in Paysandú.
After graduation, they continued in the same field and are currently training to be laboratory analysts at UPM's Fray Bentos mill. As soon as their training is complete, they plan to return to their hometown and dream of working at the new mill UPM is building there.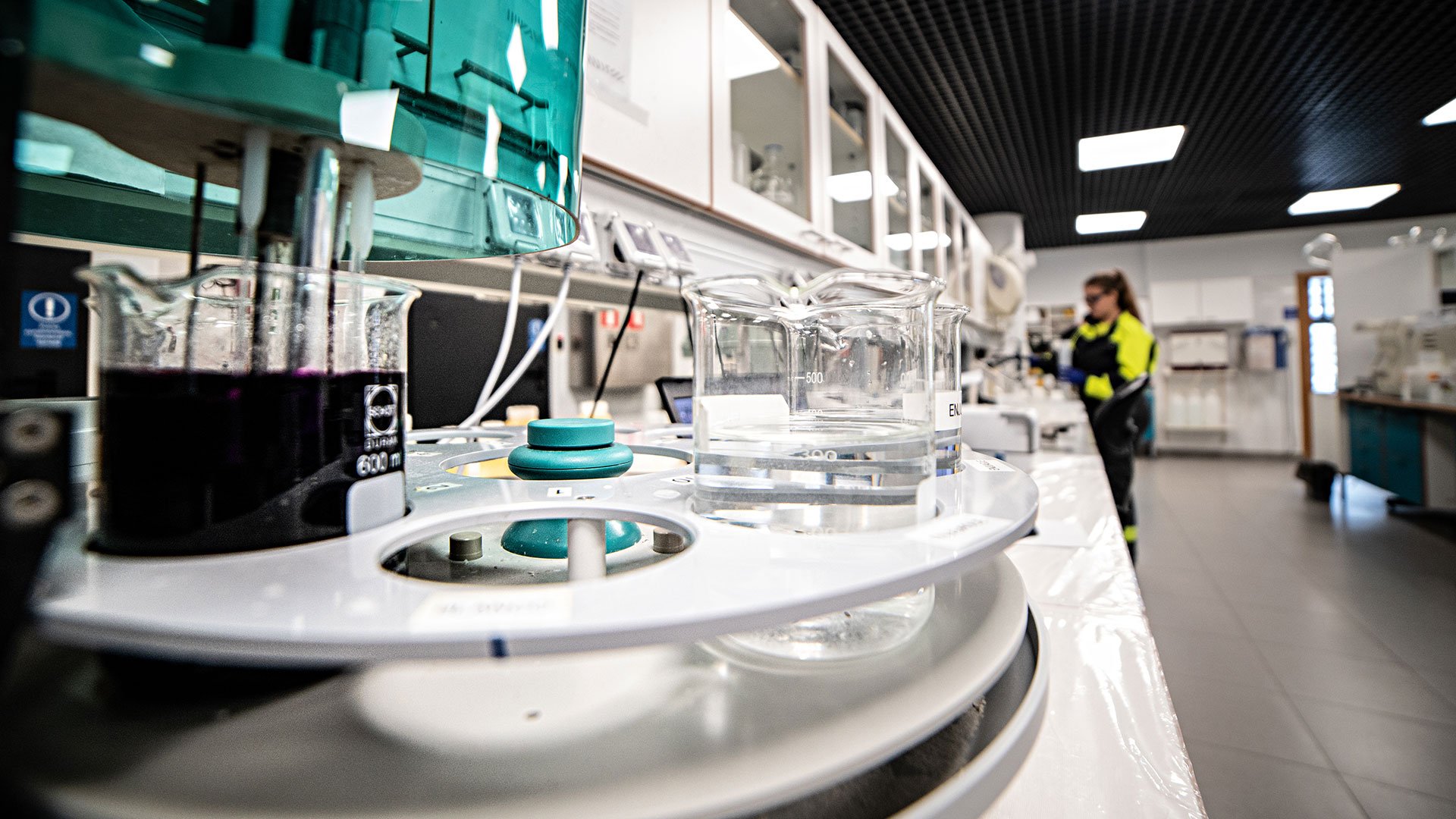 From UTEC to UPM
The last stretch of their shared path was made possible when both friends were granted two of the five scholarships awarded by the UPM Foundation, Fundación UPM, three years ago. Apart from transport and accommodation, the scholarships also helped provide them with the required training to follow their goals.
"We hardly had any notion of chemistry and I really loved it. Although the pandemic reduced the number of practical training periods, it was still a very hands-on degree," says Ramos.
For Díaz, although the principal focus of laboratory work was primarily on the food industry and not so much on forestry or pulp production, she discovered the latter when she chose water and flue gas analysis as an elective course.
She confesses that her impressions changed while moving forward in her degree. "At first I thought it was going to be dull, but then discovered that it was actually fun and very interesting."
During their studies, the two students learned that UPM was recruiting laboratory technicians and it was for their upcoming mill in Paso de los Toros. Finding vacancies in their field of choice and their hometown was an unexpected but pleasant bonus.
"I was already excited about the scholarship, and never, ever in my life dreamed of working at UPM, as it seemed a very distant possibility,'' says Ramos.
Díaz adds that the scholarship didn't guarantee them a job, so when they received the call inviting them for the job after completing the application process they felt "equally nervous and excited."
The UTEC network of universities has decentralised the education system in Uruguay, allowing individuals like Díaz and Ramos to carry on with their studies without becoming an economic burden for their families. This in a region where, not so long ago, pursuing a degree meant living hundreds of kilometres away from home.
"I always knew that to study a tertiary career I had to leave my hometown, but I always wanted to return. What I never imagined is that I would return with my degree almost finished and with the beautiful experience of having already done an internship under my arm," says Agustina.
"At our young age, already having an internship in a large industrial company is a very pleasant satisfaction," Díaz adds.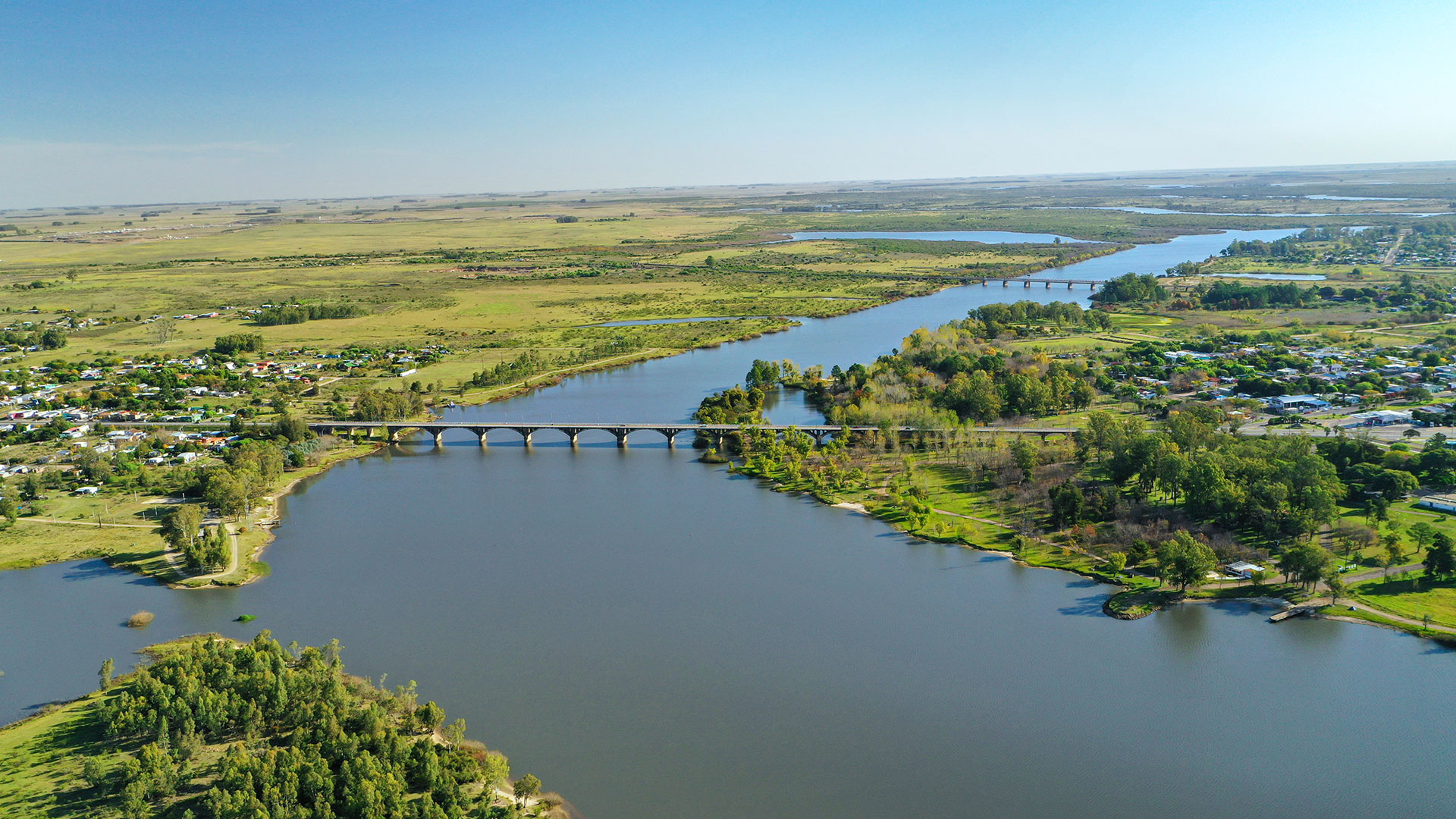 The road back home
A prerequisite for recruits for the Paso de los Toros mill is that they ideally live in the town or nearby areas. UPM has trained future laboratory analysts at its Fray Bentos mill and has a team with 15 years' experience in the process, as well as a laboratory with an infrastructure similar to that of the future Paso de los Toros mill.
Accordingly, Ramos and Díaz started their internship in Fray Bentos in January this year. They have been provided with accommodation in a hotel which includes daily transport to the plant, located 7 kilometres away. They both confess they "couldn't sleep" the night before their first day on the job, but once they started felt welcomed by their laboratory colleagues and have a genuine excitement for everything they've learned so far.
They are currently training with other colleagues who will be part of the Paso de los Toros laboratory team, so they are generating a sense of teamwork and camaraderie.
Embracing new opportunities
While the Paso de los Toros mill is not yet operational, Ramos and Díaz claim that its presence has already had an effect – the population of their city has grown, new businesses have opened and are flourishing, and public transport has become more efficient.
"Now during rush hour there are long queues in the supermarket!" says Díaz. What's more, everyone's awaiting the completion of a new bridge that will allow easy access across the Río Negro River.
"As locals it is great to be able to enjoy all the natural sites that surround Paso de los Toros," says Ramos. "Attractions like the Rincón del Bonete dam, where locals and visitors can enjoy fishing and other water activities. Even the national media is covering Paso de los Toros more than before."
Both Ramos and Díaz say that their families are "ecstatic" about their prospects and are awaiting their triumphant return from the Fray Bentos mill. As far as the two young ladies are concerned their future can only "go onward and upwards".
Text: Lucía Burbano
Photos: UPM