I must say that this is a completely new business for me, but the fascinating fact is that, as one of my tutors always says, "you never stop learning!". Well, he's right! Every day I learn something new, from pulp production to native trees species being responsibly taken care of at UPM's premises. Also, the interaction with experienced professionals from diverse backgrounds and locations in Uruguay allows me to avoid the routine and work through a dynamic agenda. Occasionally, my day may start early at the UPM Fray Bentos pulp mill and end in a rural community such as Cerro Colorado or Paso de la Cruz, towns with no more than 1.000 inhabitants each. This amazing and challenging adventure has allowed me to rediscover my country, deep inside and also the perception of it abroad.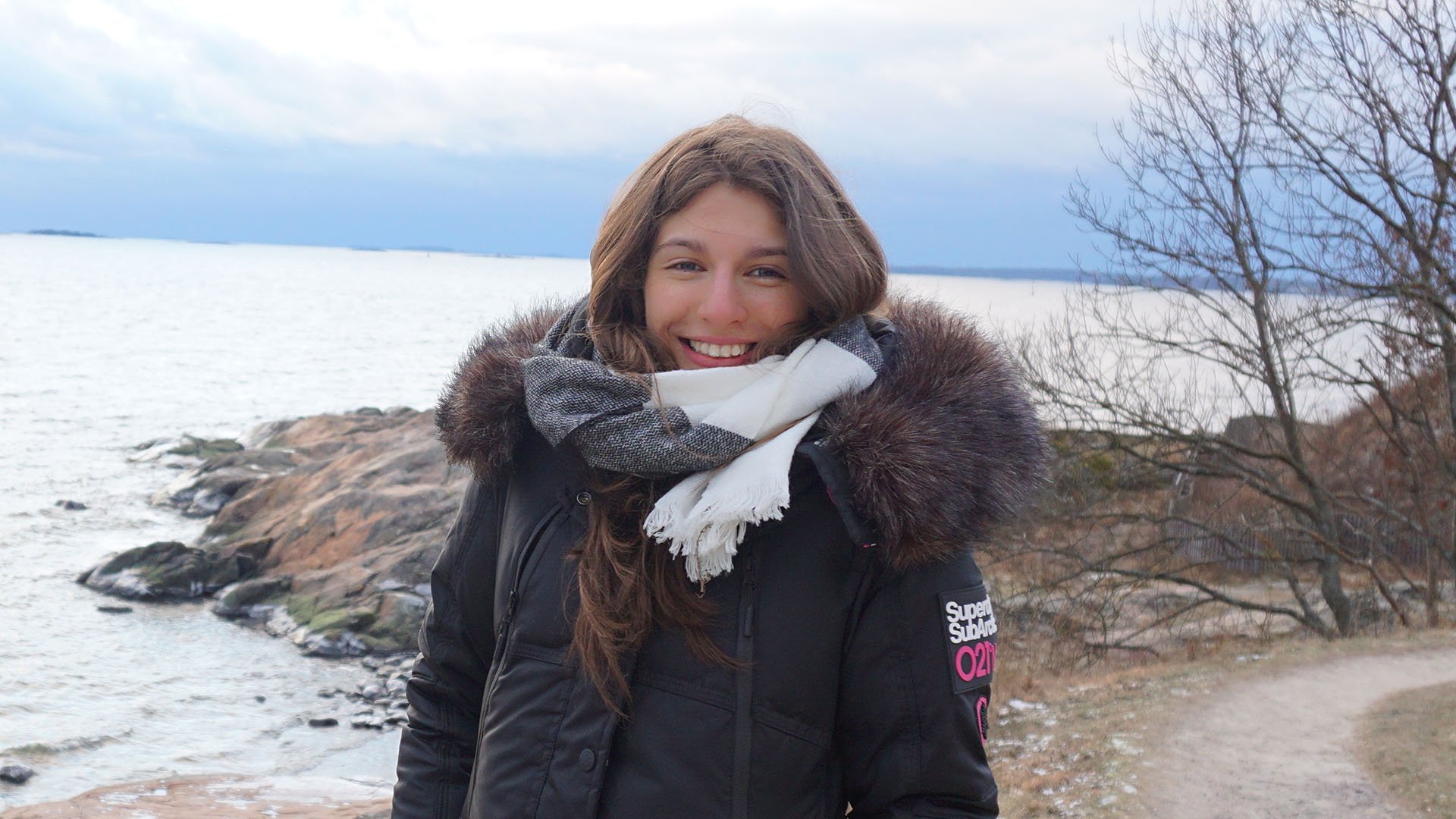 June is a winter month in Uruguay.

So, what drove me to apply for this programme? I am quite a perfectionist in making sure that everything I do or what I do it for has a positive impact on those around me. I believe that at UPM we are continuously aiming higher. Let's take any final product, for example pulp, we use it every day and we do not realize it! We don't realize how important it is to our everyday life but when we do and look back at its value chain is wowing to acknowledge the people that work on it, the technology, the natural environment, etc. Certainly, being able to start my professional career at a company that is eagerly looking forward to improving every day in all aspects to harmoniously work together with nature and the rural communities amazes me. This is what motivated me to apply for the traineeship.

Moreover, as a result of these experiences, I can proudly call myself a Uruguayan and an UPMer when I see how far we have come, how responsible we are and how pushed forward we continue to be. It has been a marathon! But then again, I can firmly state this traineeship has been motivating since the beginning. I have had the opportunity to pursue my interests in the organization and to discover a new passion in me; sustainability, an aspect that is materialized in our everyday work.

UPM in Uruguay
UPM operations in Uruguay include the pulp mill in Fray Bentos, the forestry and wood supply company UPM Forestal Oriental with its two nurseries, and the UPM Foundation.
UPM Forestal Oriental manages around 250,000 hectares of plantable areas including its own and third-party properties through the Development Program. All UPM forest plantations are certified.

The pulp mill in Fray Bentos began operations in 2007 and continues to be one of the most modern and efficient factories in the world. Its annual production capacity is 1.3 million tons of eucalyptus pulp. In addition to producing cellulose, the mill produces energy through biomass, and contributes 8% to Uruguay's energy matrix.

Founded in 2006, the UPM Foundation works in coordination with local stakeholders to promote the development of rural communities through education, training and entrepreneurship, fostering a healthy life culture.

UPM employs directly and indirectly 7,000 people in Uruguay and its contribution in the national GDP is 1.4%.