Limits placed by the Chinese government on imports of paper for recycling in 2018 triggered an earthquake in global markets, with rapid changes in prices, the bankruptcy of some companies and new investments and acquisitions by others. "The mixed paper market has virtually collapsed in many parts of the world," says industry expert Bill Moore.
With the imposition of the restrictions, the price of PFR dropped precipitously on the international market, while in China it skyrocketed.
"The marketplaces that were heavily dependent on shipping mixed paper to China have had the most dramatic falls in pricing: New Zealand and Australia are the worst, the USA third and the UK probably the fourth," says Moore, who is President of Moore & Associates, a consulting firm that advises organisations about recycling and sustainability.
But the price gyrations were just the first wave of changes. As the initial shock has worn off, international companies have begun to adjust their strategies to deal with the new reality.
Changing prices
Over the last five years, mixed paper prices in the USA have averaged about USD 60 a ton, but in the first 9 months of 2018, in response to the restrictions, this fell to just USD 10, its lowest sustained level since the early 1990s. Other grades of paper, including old corrugated containers, which cannot meet China's 0.5% contamination requirement, have also seen price falls.
The loss of value happened rapidly. "As inventories started to build up, prices started to plummet," says Tedd Powers, President of Paragon Global Consulting. Many firms were badly hit, but some companies have been able to offset losses because they also process and sell PFR.
The other side of the coin, of course, is that prices in China have soared. According to Moore, mixed paper prices in China are currently about 20 times higher than in the US, hitting USD 200 per ton over the last nine months.
Knock-on effects
Some of the most dramatic consequences of price shifts have been in exporting countries where collecting companies can no longer sell their product. "Some of the mixed paper is being landfilled because there is just no market," says Moore.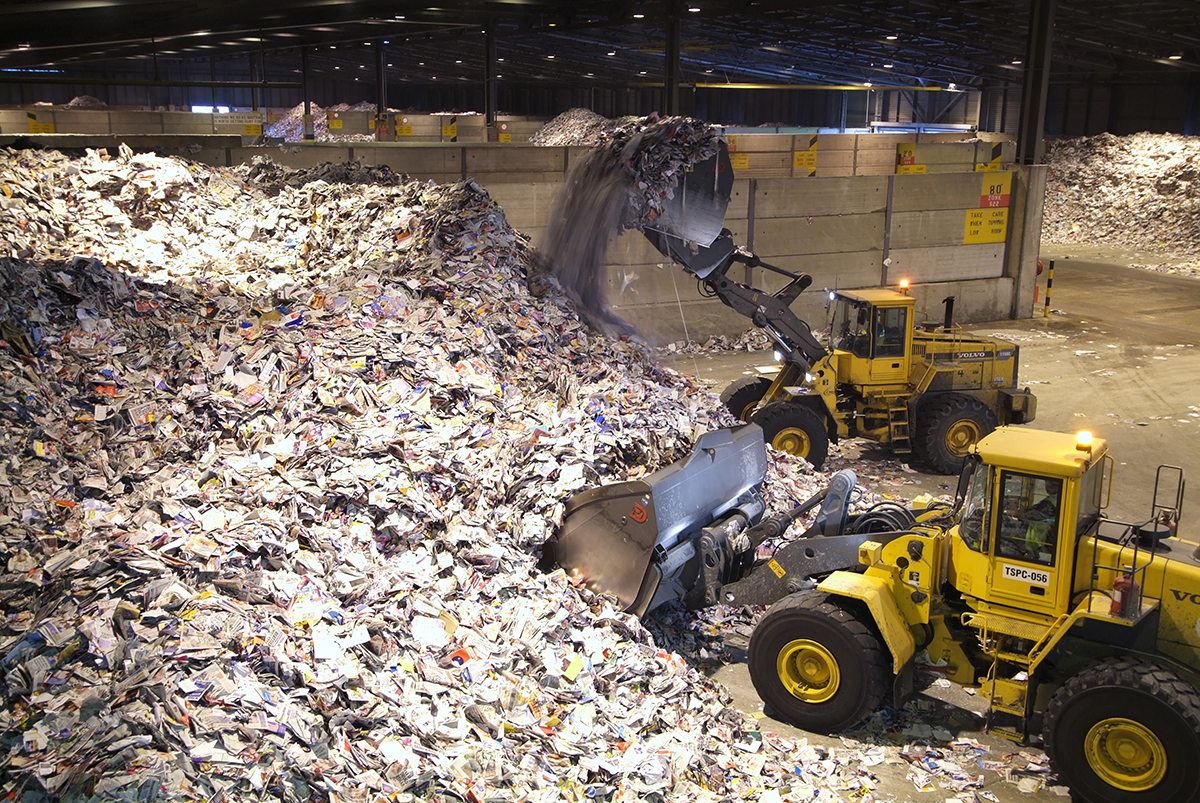 There have been efforts to reduce contamination levels to below the 0.5% mark so exports to China can continue, but experts say this is extremely costly. The firms that produce virgin pulp, have seen their profits spike.
In China, the climbing prices for PFR have meant some smaller companies and paper mills have gone bankrupt or closed down. Larger, more influential companies have fared better because they have been eligible for import quotas handed out by the government.
Some countries around the world, including India, Vietnam, Thailand, Malaysia, Laos and Cambodia have ramped up the import of PFR, absorbing some of the product that used to go to China. "India has picked up the largest part of the slack," says Moore. But these nations can only soak up so much: the US alone now has 2 million tons of 'spare' mixed paper.
Chinese custom officers have been sent to the US to carry out inspections of PFR, due to the Chinese requirement that all PFR be physically inspected prior to shipment to China. In addition to the considerable risk of rejection, their sudden introduction created a substantial backlog. Under these circumstances, some exporters have completely ceased exporting, while few Chinese customs officers means long delays for others.
Other options
According to Powers, one of the major new trends kick-started by the restrictions is Chinese companies looking to outsource the processing of the PFR to other countries. While this has been occurring in some South East Asian countries, it has been particularly noticeable in the United States. "Instead of doing the processing in China, they're going to do the processing in the United States and then ship the recycled fibre to China," says Powers.
Some Chinese board producers have set-up their own subsidiaries in the United States, purchased local mills and announced investment plans.
Some hope that higher prices for PFR in China will boost the domestic paper recycling industry. "There is an opportunity inside China," says Moore. But others contend that this can only have a limited impact because so much packaging is exported.
"China's collection rate is already one of the highest in the world," says Powers.
Boosting PFR pulp exports to China is another avenue being explored as a way around the restrictions, and companies doing this have seen dramatic rises in their profitability amid increased demand. But there are unanswered questions about how economically viable this could be in the long term because producing PFR pulp and then shipping it to China requires a 'double-drying' procedure. "Drying is an expensive part of the process and it's a big question: Do the economics work?", asks Moore.
In the end, the market answer to Chinese restrictions has been a balanced mixture of different responses. What is clear, however, is that the paper and pulp industry is rapidly re-adjusting to meet new challenges.
Text: Howard Amos