At the break of dawn, Manjula sweeps and washes the veranda outside her modest home in one of India's largest cities. She then decorates it with a traditional geometric rangoli pattern using coloured chalk powder, as the strains of the gayathri mantra, an ancient Hindu hymn, play over the loudspeakers of a local temple. Manjula, a middle-aged janitorial staff supervisor at a small school, will then not enter the household kitchen or offer her morning prayers before bathing.
This is a scene played out in millions of homes every morning across India. Attention to hygiene and sanitation is hardwired into the personal and spiritual practises of India from ancient times.
Yet hygiene and sanitation are serious challenges in India, stunting children's growth, damaging the environment and supressing economic growth.
However, the increasing prosperity brought about by the country's booming economy and massive governmental intervention, such as the Clean India Movement, are causing rapid change to realities on the ground and attitudes towards hygiene and sanitation.
The human cost of poor hygiene and sanitation
Data from the WHO/UNICEF Joint Monitoring Programme for Water Supply, Sanitation and Hygiene shows that only 44% of the Indian population had access to basic sanitation services as of 2015. Of the world's 892 million open defecators, almost half of them are in India.
"Some 32% of India's children are malnourished or stunted and up to two-thirds of this stunting is directly attributable to the effects of open defecation," says Vinod Mishra, the India Coordinator for the Water Supply & Sanitation Collaborative Council (WSSCC).
The lack of access to basic sanitation is not unique to India. The World Bank estimates that globally 2.3 billion people live without access to basic sanitation and 1.6 million people die every year due to poor sanitation and hygiene. The economic impact of poor sanitation is significant too, with global economies losing an estimated USD 260 billion per year or, on average, 1.5% of a country's GDP.
The personal hygiene market too is underdeveloped in India when compared to other developing economies. Statista estimates that the average yearly consumption of tissue and hygiene paper per capita in India amounted to only 0.4kg in 2018, as compared to 6.1kg in China. The market penetration rate of safe and hygienic disposable baby nappies is only 2%.
Increased prosperity brings home a toilet
Manjula grew up in a small rural village. Her childhood home had neither indoor plumbing nor toilets. When she married and moved in with her in-laws, her new home also had no indoor plumbing. A few years later, her husband landed a much-coveted job as a junior clerk with the local government and the family's fortunes were on the up.
"As our financial situation kept improving, the first thing that we bought was a small colour TV. But a few years later, when we got indoor plumbing and built a toilet, we knew our family's fortunes had changed for good. This was the first time I had a toilet in the house!"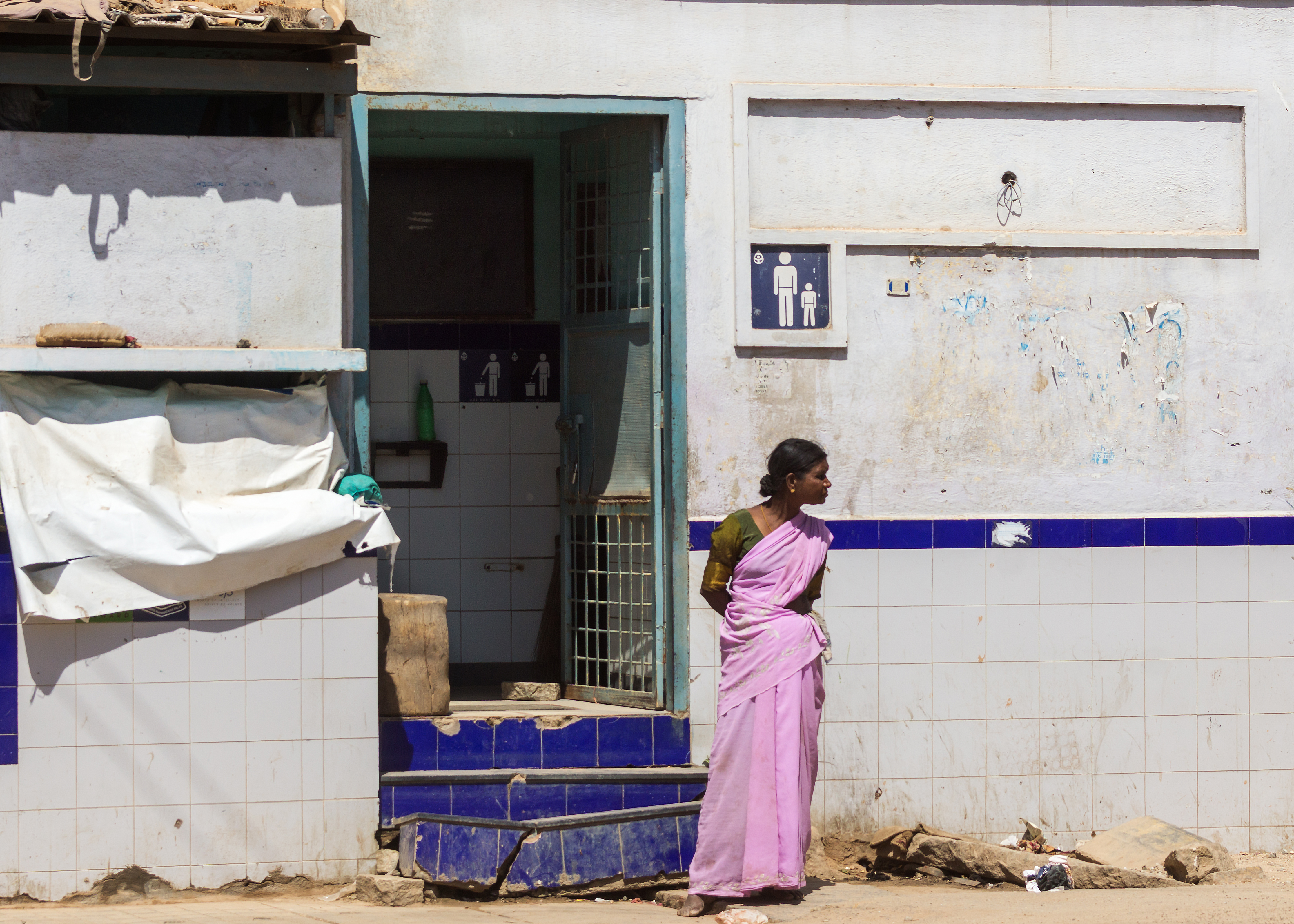 India's booming economy, now the world's fastest-growing major economy, has lifted millions out of poverty and there's been a corresponding willingness to spend more on hygiene and sanitation. For India's aspirational lower economic classes, having a toilet at home represents progress. Although still in its emergent stages, the hygiene and sanitation market is growing at a steady rate. But the biggest change has been the number of toilets being built in India, with government figures showing over 19 million new toilets being constructed in 2018-19 alone.
In a country where the government is essentially involved in every aspect of life, a paradigm shift in hygiene and sanitation is being led from the top.
"Cleanliness is next to godliness"
The leaders of modern India have long been aware of the acuteness of the hygiene and sanitation problems. One of the most well-known sayings of Mohandas Gandhi is "Cleanliness is next to godliness".
Over the years, governments have launched hygiene and sanitation projects, including the Comprehensive Rural Sanitation Program (CRSP) in the mid 1980s and the Total Sanitation Campaign (TSC) in the early 2000s. However, the Swachh Bharath Abhiyan (Clean India Movement) launched by Prime Minister Narendra Modi on the anniversary of Gandhi's birth on 2 October 2014 promises to be a game-changer.
"The Prime Minister put out a call to celebrate the 150th birth anniversary of Gandhi on 2 October 2019 with a clean India. This is the first time the leader of a country has taken such a lead in promoting hygiene and sanitation," notes Vinod Mishra from WSSCC.
Besides launching a media blitz to promote awareness on hygiene and sanitation, a major focus of the programme has been on constructing toilets in poorer rural areas. "The coverage of individual household toilets used to be around 38% and now government data says there's 96% coverage. The World Health Organisation (WHO) says that around 300,000 children's lives had been saved through the Movement in the last four years, from diseases such as diarrhoea, jaundice and cholera. So that's huge progress."
The legacy of a generation
Although there's still a long way to go, attitudes and behaviours are slowly changing. The percentage of open defecators in India had already dropped from 66% in 2000 to 40% in 2015.
Manjula, for her part, has only recently accepted that she and her family can use sanitary handwipes and hand sanitiser, something she previously dismissed as a trait of the rich. She can't imagine her daughter marrying into a family that doesn't have a toilet at home.
This change in attitude though needs to be supported with massive investments in basic sanitation infrastructure and public-private partnerships can become crucial. A recent World Bank report concluded that partnering with the private sector can tap into its capacity to innovate new, affordable and aspirational products and effectively deliver services for poorer households while not damaging the environment.
As the Indian economy continues to boom and attitudes to hygiene and sanitation evolve rapidly, this could be a pivotal period for India. "For the dignity of our people, to save the lives of our children, for the future of our country, we need to make a change – now! This will be the legacy of our generation," concludes Mishra.
Text: Sunanda Jayaseelan