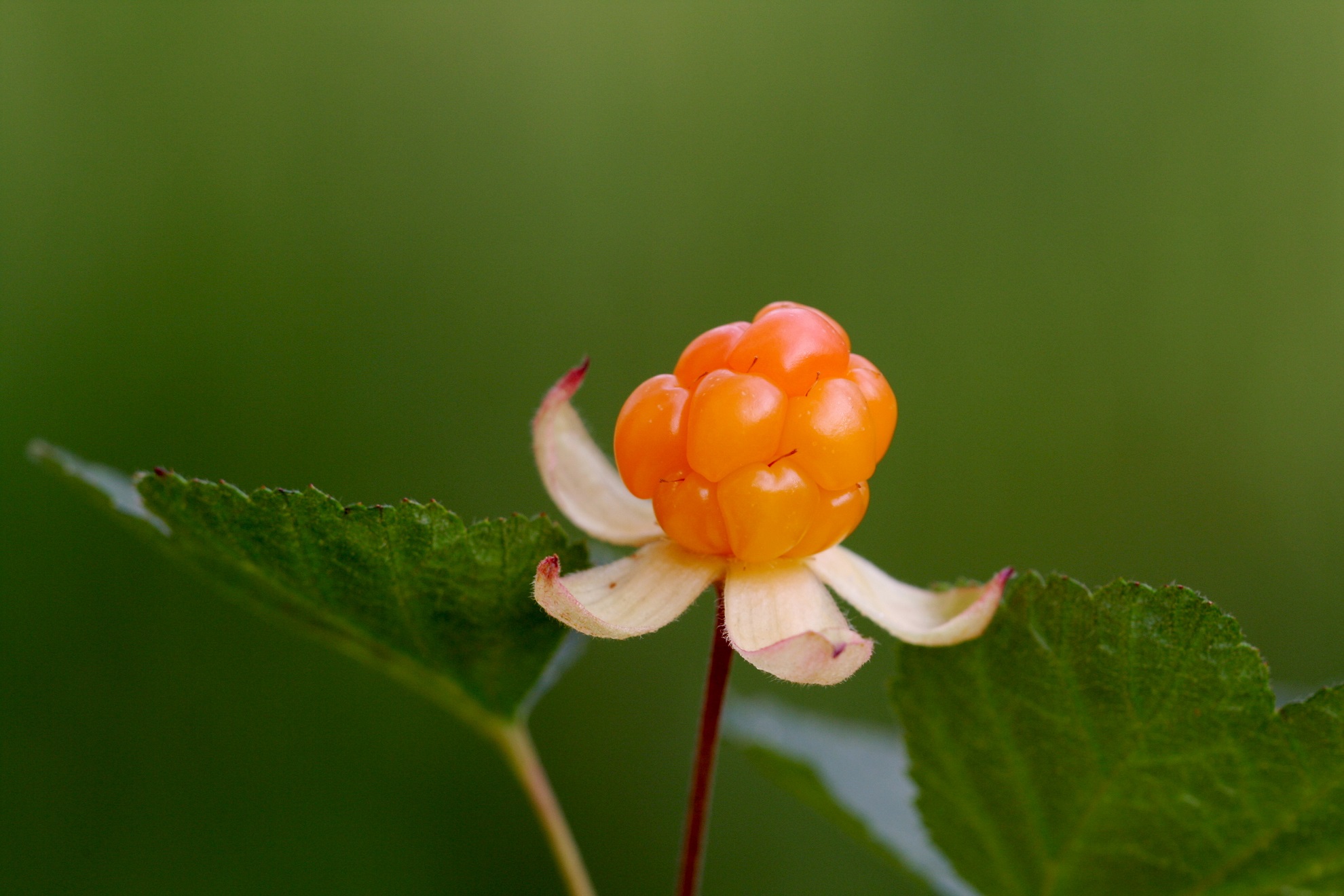 Photo: Soili Jussila / Vastavalo.net
(22 December 2021 at 13 EET) – UPM Pulp and WEPA Group have joined forces to promote biodiversity with a habitat restoration project in Finland. The aim of the project is to demonstrate ways to maintain and enhance biodiversity, protect water and mitigate climate change – all key objectives of sustainable forestry.
The companies will together restore an area of round 5 hectares of mire in UPM's Harviala forest estate in southern Finland to its original wetland state, which is a partly open mire and partly sparsely wooded swamp.
In the coming months, the work will begin with an inventory of the present moss and lichen species on the site, followed by active restoration measures to elevate the water level in the area. This is expected to bring back typical mire vegetation and species such as the plants cloudberry and sundew as well as the bird red grouse. In the long run both parties hope for the return of even more demanding and rare species, such as various types of moss and sedge.
"We are happy to have our partner-customer WEPA joining us to support this development and sharing a joint target of enhancing biodiversity. These restoration activities are part of UPM's target for net positive impact on biodiversity on company owned land," says Sami Lundgren, VP, UPM Responsibility.
"In this way we are creating biotopes for native plants and animals, and making a contribution to biodiversity, climate and water. As a company focusing on sustainability, supporting this project is very important to us," says Stefan Gräter, Head of Sustainability, WEPA Group.
Mires and bogs are peatland ecosystems where ground water is near the surface due to the ground elevation pattern and specialised plants withholding the water. The water slows the decaying of plants which form peat after dying. In the past, mires and bogs were commonly drained in many places around the world to create additional land for agriculture and forestry as well as a source of energy. Today there are several mire and bog restoration projects ongoing in Finland.
Mika Nieminen, Principal Scientist of the Natural Resources Institute Finland has visited the target area and comments: "The area fits well for restoration activities and beneficial consequences can be expected for biodiversity and water protection in the longer term. Restoration itself is a learning process and after the restoration activities this can serve as an observation area for scientists and other operators."
UPM and WEPA will continue following developments in the area, reporting on the findings and sharing information on wetland dwelling species. What's more, the companies are interested in further cooperation in similar projects.
For further information
Sari Hörkkö, Director, Communications and Marketing, UPM Pulp, Tel. +358 40 701 5901, pulp@upm.com
Tim Vormweg, Head of Group Communications, WEPA, Tel. +49 (0) 2932 307 – 191, pr@wepa.eu
WEPA Group is a future-oriented European family business specialising in the production and distribution of sustainable hygiene paper. WEPA offers sustainable and innovative hygiene solutions that provide a safe feeling of hygiene and contribute daily to the well-being of millions of people. With 4,000 employees, the WEPA Group manufactures hygiene products such as toilet paper, paper towels, tissues and napkins at 13 European sites. WEPA is among the three largest European manufacturers and leads the market in production of hygiene paper from recycled fibre. Its annual turnover is roughly EUR 1.3 billion. In the Consumer business area WEPA is a private-label specialist for European retailers. The Professional business unit, with the brands BlackSatino and Satino by WEPA, stands for sustainable and professional hygiene solutions which are used, for instance, in public washrooms, industry, offices or health care facilities. The WEPA Group has its registered office in Arnsberg, North-Rhine Westphalia, Germany. www.wepa.eu | LinkedIn
UPM is one of the world's leading producers of northern softwood, birch and eucalyptus pulp. We supply global customers in end use segments such as tissue, specialty, packaging and graphic papers, and board, through our own sales and technical service networks close to customers in the APAC region and Europe. UPM Pulp operates four modern pulp mills – three in Finland and one in Uruguay – as well as eucalyptus plantations in Uruguay. UPM Pulp employs approximately 1​,800 people. The annual production capacity of our mills is 3.7 million tonnes of pulp. In 2019 we started construction of a 2.1 million tonne per year greenfield eucalyptus pulp mill near Paso de los Toros in central Uruguay. The mill is scheduled to start up in the second half of 2022. Pulp Business is part of the UPM Biorefining Business Area which combines the integrated production of pulp, timber and biofuels with a synergistic supply chain of wood raw materials. www.upmpulp.com | LinkedIn |