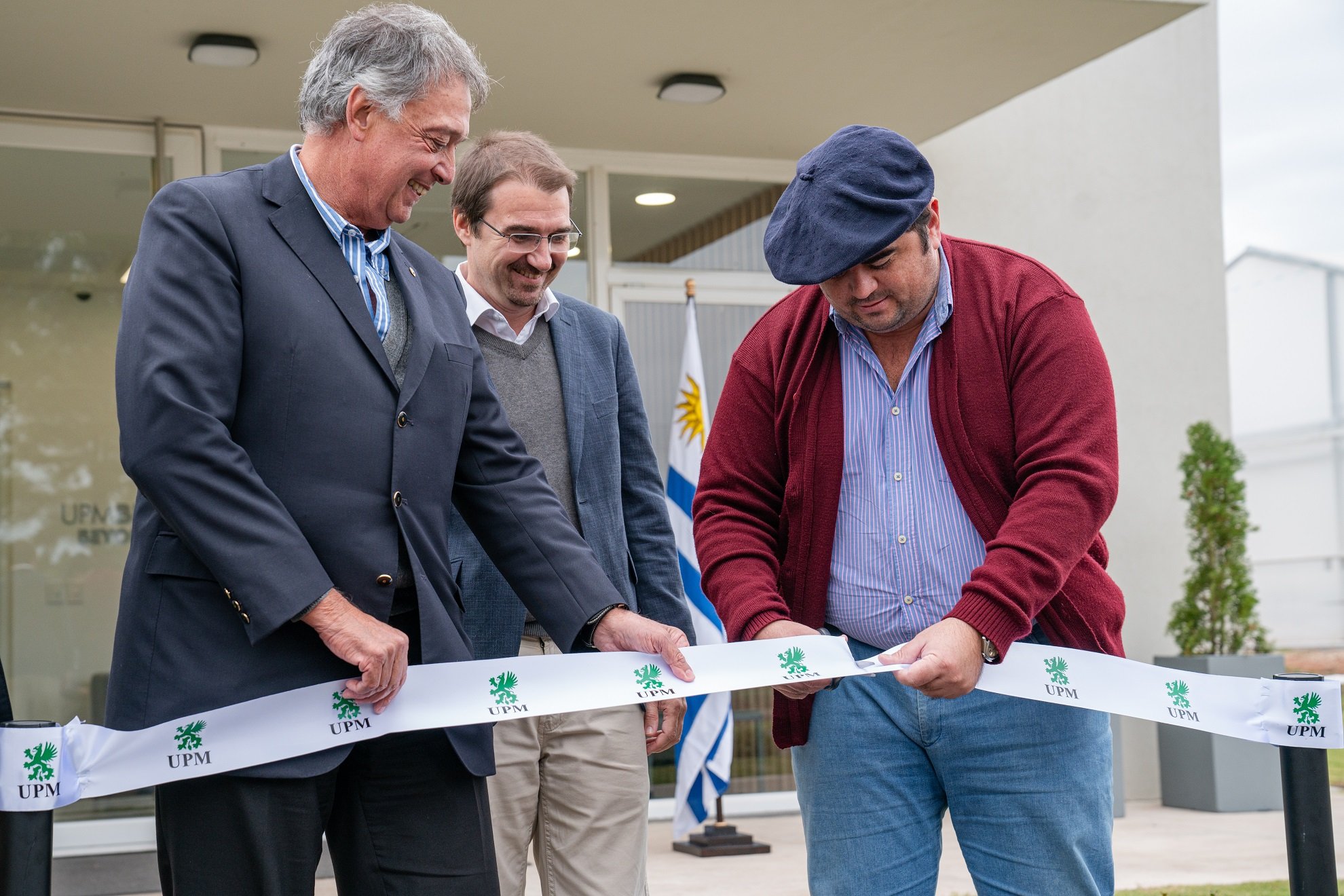 (UPM, Paysandú, Thursday, May 26, 2022) – UPM inaugurated its first forestry research centre specializing in eucalyptus plantations in Paysandú, Uruguay, in the presence of the Minister of Livestock, Agriculture and Fisheries Fernando Mattos, the Mayor of Paysandú Nicolás Olivera, and other regional authorities.
The investment of approximately USD 5 million in the new centre demonstrates UPM's strong commitment to research and development of technologies for sustainable forestry. The construction of this facility lasted 18 months and employed some 200 people.
Around 60 employees, including agronomists, experts in genetic improvement, health, forestry research and wood quality, as well as chemical technologists and operators, will work at the new centre, enhancing the applied research activities that UPM has been conducting in Uruguay for over 30 years. Annually UPM invests approximately USD 2 million in R&D in the forestry sector in Uruguay.
"Thanks to the capability and commitment of our teams, UPM's operations in Uruguay have positioned themselves as the eucalyptus knowledge centre at UPM and their expertise is globally recognized. This new research centre brings together more than 30 years of accumulated knowledge and seeks to strengthen our strategy and commitment to developing sustainable and high quality eucalyptus plantations for pulp production. This investment inland, with state-of-the-art facilities and a team of outstanding professionals, is another example of UPM's firm commitment to the continued development of the Uruguayan forestry sector," said Marcos Battegazzore, Vice President of UPM's operations in Uruguay.
The centre's research work is mainly focused on developing genetic materials with high productivity, wood quality and good tolerance to the main pests and diseases that can affect plantations in Uruguay. To this end, the centre will have state-of-the-art laboratories and equipment, as well as specific greenhouses for various research and development purposes.
The knowledge acquired and developed in this centre will have a positive impact on forest producers associated with UPM's Fomento Program. The same goes with academic and research institutions in the sector with whom UPM constantly develops different projects in the interior of the country.